Supplements for Soccer
An analysis of Australian sporting participation was released in late 2013, which made the controversial claim that soccer had edged out AFL and cricket to become Australia's most played sport. Naturally, this announcement got a lot of people's tiny shorts in a twist and outraged many others who own heavy wooden bats, so we should be thankful things didn't turn nasty. On a serious note, this statistic served to show that there are a massive number of people in this country who like their footy played with a round ball - this can also be seen in the ever increasing profile of our A-League, and the transformation of a good section of the population into zombies during the World Cup.
Do Supplements Help for Soccer?
Soccer is a very athletic sport, requiring high stamina and endurance, and the ability to switch into high gear at a moment's notice. This means it is important to be in great form in terms of health and fitness, whether you are a recreational player, or one of the pros.
Best Supplements for Football
There are a number of supplements that can help a soccer player achieve health and fitness goals, decrease recovery time, build strength, increase energy, and which can promote stamina on the field, which could be the thing that provides the edge over the competition. All the supplements we are recommending have been approved by FIFA for use in competition.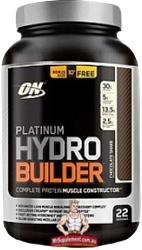 Supplements for Soccer – Protein Powder
Protein powder is the most popular class of supplement on the market, and this is for good reason. Proteins are the building blocks of muscle. While a bodybuilder's physique would not be an asset on the soccer field, strength and endurance are, and a protein supplement can maximise anyone's capacity to develop these traits. Of course, there is a huge variety of protein powder to choose from, and each athlete needs to choose according to their needs. A very skinny guy could try a mass gainer, like Elemental Nutrition's Anabolic Mass, which will supply the energy needed to build up lean muscle, and a someone looking to improve their recovery after training might choose a fast absorbing whey hydrolysate like Optimum Nutrition Platinum Hydrobuilder.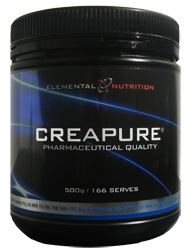 Supplements for Soccer – Creatine
Creatine is one of the oldest and best studied sports supplements on the market. While it is great for muscle development and improving the look of the physique, the primary use of creatine by athletes is to increase the amount of energy the body has for short, explosive bursts of exercise. It was originally used by sprinters and hurdlers, and it is used by a very large number of athletes today.
Creatine is a safe and effective supplement which can give soccer players the edge. Creapure creatine monohydrate is produced to pharmaceutical standards and is the best on the market.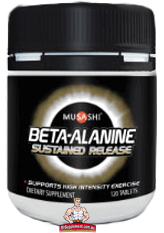 Supplements for Soccer – Beta Alanine
Another great supplement for soccer players with a fair bit of scientific backing behind it is Beta Alanine. Like creatine, beta alanine is an all-natural amino acid, and it is found in many foods as part of the molecule carnosine. Carnosine is a molecule which is known to act as a cellular buffer, and beta alanine is the limiting step in carnosine formation. Everybody knows that burning, aching feeling in the muscles caused by lactic acid buildup – carnosine buffers this acidity, reducing the feelings of fatigue during prolonged exercise, and increasing the endurance capacity. Soccer games aren't short, so endurance is important. Beta alanine has the potential to cause skin tingling, particularly of the hands and face. Products like Musashi Sustained Release Beta Alanine get around this side effect that some people find unpleasant.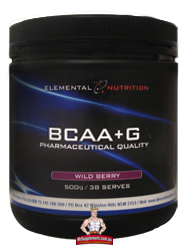 Supplements for Soccer – Recovery
Recovery is all important. It is the time when muscles repair themselves, and delayed onset muscle soreness can delay a return to the field. Science has determined that providing the muscles with branched chain amino acids can speed recovery and help to prevent some of the more uncomfortable symptoms. One way to do this is with a protein supplement like whey, as mentioned above, which is naturally rich in BCAAs, but there are some great options for those looking for stand alone amino acids. These include Elemental Nutrition's well priced BCAA + G, which not only contains branched chain amino acids, but glutamine, which is essential for preventing catabolism and provides a boost to the immune system.