Introduction:
Are you ready to take your workouts to the next level but struggling to find a pre-workout supplement that tastes as good as it performs? Look no further! EHPLabs Pride Pre Workout offers not only a powerful formula designed to boost your energy, focus, and endurance but also comes in a variety of mouth-watering flavours.
We decided to put these flavours to the test in a blind taste test to discover the ultimate winner. Get ready to find your new favourite Pride pre-workout flavour!
Methodology: A Fair & Exciting Blind Taste Test
To conduct our blind taste test, we enlisted the help of our very own Mr Supplement staff, including Alex, Daniel, & David, all fitness enthusiasts & experts in the field. Each participant was given unmarked cups containing equal servings, using the same amount of water for each EHPLabs Pride Pre-Workout flavour. The participants were asked to rate each flavour based on taste, aftertaste, & overall enjoyment.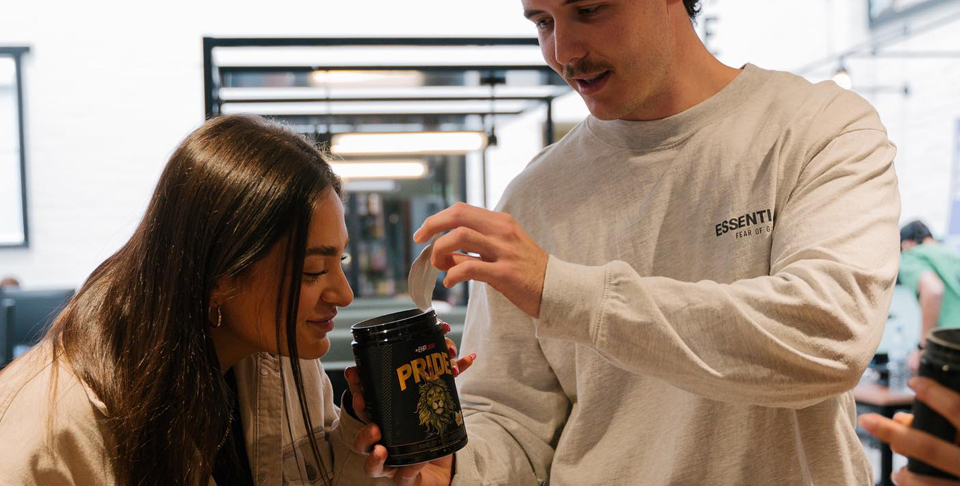 The Contenders: Seven Mouth Watering Pride Pre-Workout Flavours
The following EHPLabs Pride Pre-Workout flavours were included in our blind taste test:
Sour Green Apple
Blue Slushie
Strawberry Snow Cone
Rainbow Candy
Voodoo Blackberry
Raspberry Twizzle
Jungle Fruits
Results & Discussion: Unveiling the Top Three Flavours
After our Mr Supplement staff sampled each flavour and rated them accordingly, the results were tallied and a clear top three emerged:
Blue Slushie
Strawberry Snow Cone
Sour Green Apple
Participants were thrilled by the sweet fruity taste of Blue Slushie, describing it as the perfect balance of sweet & tangy with a refreshing burst of flavour. Strawberry Snow Cone was also a hit, with testers raving about its authentic strawberry taste & refreshing profile. Sour Green Apple came in third, praised for its tart & energizing kick.
The Winner: Best Pride Pre-Workout Flavour Revealed
Ladies and gentlemen, the winner of our blind taste test for the best EHPLabs Pride Pre-Workout flavour is...Blue Slushie! This delightful blend of sweet & tangy flavours captured the hearts (& taste buds) of our Mr Supplement staff, making it the clear winner. Here's what our testers had to say about Blue Slushie:
Alex: "I love how Blue Slushie is both sweet & tangy, making it a refreshing energizing choice for my pre-workout."
Daniel: "Blue Slushie takes me back to when I was a kid, enjoying a cold slushie on a hot summer day after playing Cricket. It's perfect for getting pumped & focused before a workout!"
David: "The Blue Slushie flavour is just amazing. It's my go-to choice for Pride now. That's an outstanding taste"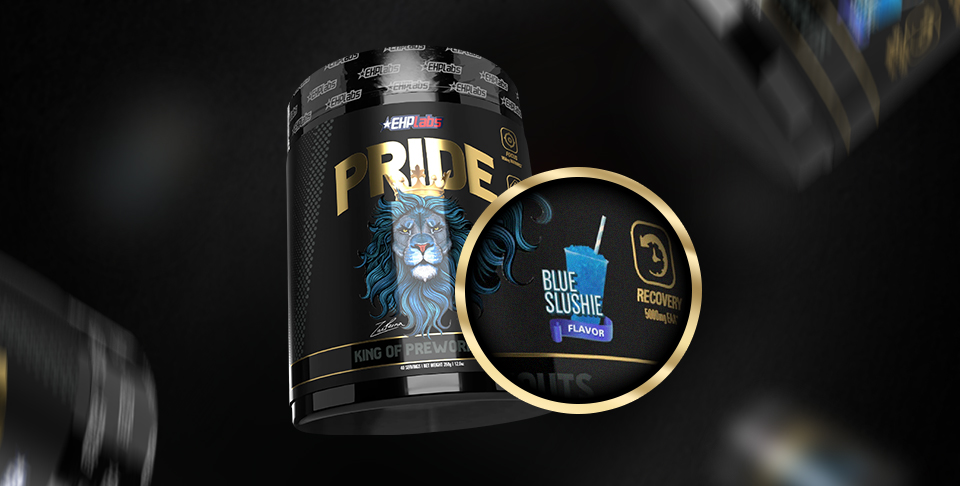 Conclusion: Our Quest for the Perfect Pre Workout Flavour Ends Here
The search for the perfect pre-workout flavour is over! With our blind taste test winner, Blue Slushie, and the equally delicious Strawberry Snow Cone and Sour Green Apple, EHPLabs Pride Pre Workout offers incredible taste alongside its powerful performance-enhancing benefits.
Remember, taste is subjective, & your personal favourite might differ from our winner. We encourage you to try all the tantalizing flavours & find the one that excites your taste buds and fuels your workouts. Happy lifting!