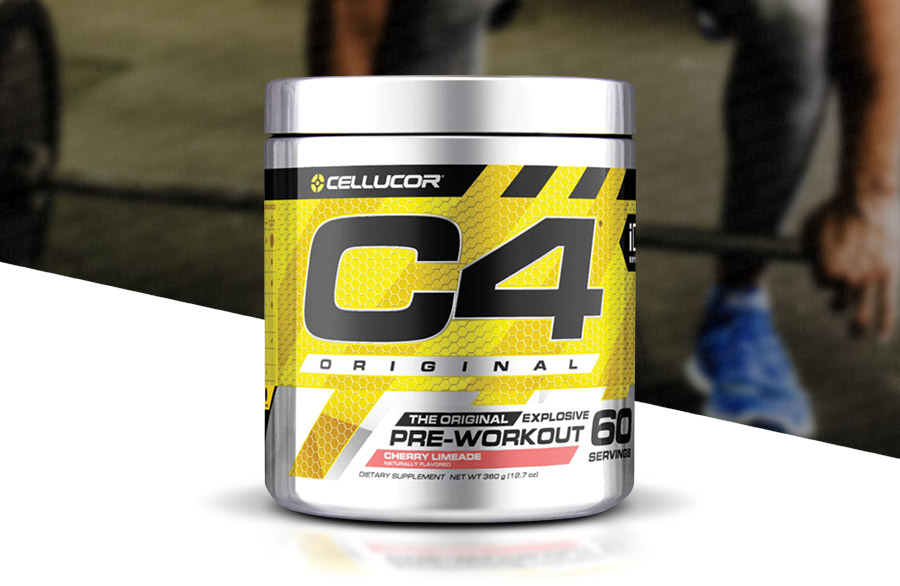 Cellucor C4 Original Pre Workout is explosive energy, heightened focus and an overwhelming urge to tackle any challenge...that's the C4 experience. Millions of people­ ranging from beginners all the way up to the elite competitors, have relied on C4 pre-workout to help them turn their ambitions into achievements.
As Australia & America's #1 selling pre-workout, C4 Original lives up to its solid reputation with a classic formula for advanced energy, endurance, focus and pumps. But with a new bottle design and more delicious flavor options for you to choose from, you'll feel like it's your very first time experiencing the C4 pre-workout you know and love. Whether you're just starting a fitness journey or you're striving to reach that next level, C4 Original will help you unlock your full potential.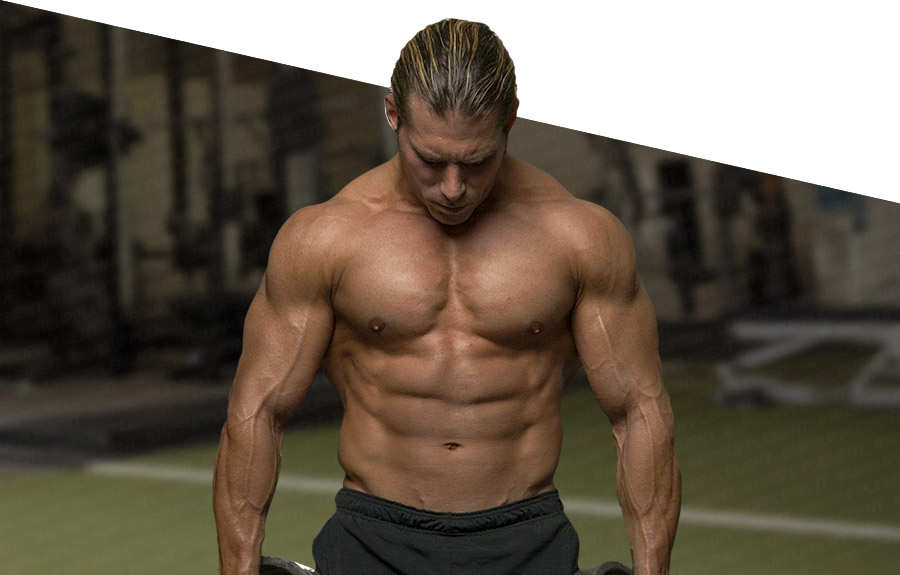 Contains CarnoSyn® Beta Alanine, an amino acid, which converts to a compound in your body called carnosine. It is the only patented and clinically studied form of beta-alanine that has been shown to support muscular endurance.
Product Guide
Explosive Energy Pre Workout Formula
Boosts Strength & Power
Increases Muscular Endurance
Heightened Focus

Mr Supplement is proud to be Australia's premier online shop for Cellucor's C4 pre workout. Over the years we have sold tens of thousand of C4 to the Australian public & have many happy returning C4 customers. Cellucor C4 - Australia's favourite pre-workout brand.
More Information
The main attractions for Cellucor's C4 Original here are the caffeine, the creatine nitrate, the beta alanine and the tyrosine, which come together to make a solid mix for energy, focus, endurance and blood flow. It's also pretty nutritious. Although the formula does contain vitamins for energy they do not act as stimulants but other ingredients like beta alanine or tyrosine make up for the supplement.
Nutritional Info
Per Serve
Creatine Nitrate (N03-T)
1000mg
Explosive Energy Blend
Caffeine Anhydrous (160mg), L-Tyrosine, TeaCor Tetramethyluric acid
321mg
Vitamin C (as Ascorbic Acid)
250mg
Vitamin B6 (as Pyridoxal-5-Phosphate)
500mcg
Folate (as Folic Acid)
150mcg
Vitamin B12 (as Methylcobalamin)
20mcg
Polydextrose, Natural & Artificial Flavours, Citric Acid, Calcium Silicate, Malic Acid, Sucralose, Beta Carotene, Acesulfame Potassium.
*Panel based on Blue Raspberry flavour*
*Orange Dreamsicle flavour contains Milk*
Take one serving of Cellucor C4 mixed with 118-177mL of water 20-30 minutes before training. Once tolerance has been assessed and you are looking for an additional boost of energy, take one additional serving with serving taken before training.
Keep in cool dry place out of direct sunlight. Store below 30°C.
This product is not a sole source of nutrition and should be used in conjunction with an appropriate physical training or exercise programme. Not suitable for children under 15 years of age or pregnant women. Should only be used under medical or dietetic supervision.
General Product Warning
Users should seek medical advice prior to beginning any supplementation program. This especially applies to individuals taking prescription medication or those with pre-existing medical conditions. Always read the label prior to consuming any supplement, always follow the manufacturer's directions & never exceed the recommended dose. In the event of experiencing any unwanted effects discontinue use immediately & seek medical advice if symptoms persist. Keep out of reach of children.
Copyright
Copyright MrSupplement.com.au Pty Ltd 2010-2018. This website, and the images, text and tables on it are subject to copyright under the Australian Copyright Act 1968 (Cth), as well as under the copyright law of other countries by virtue of worldwide treaties, belonging to MrSupplement.com.au Pty Limited and to its suppliers & or product manufacturers.
Cellucor C4 Information
Ask a question about
Cellucor C4
Is it ok to use this with other fat burning protein and supplements?
You can use this with other fat burning protein and any supplements that don't contain the same ingredients as Cellucor C4 as they may interact with each other.
Is this product safe to use with oxyshred ?
You can stack the two products together, however it may not be as effective as they have some ingredients that are doubling up.
I have low blood pressure, is this still suitable for me?
Unfortunately, we are not qualified to make that judgement I would suggest consulting a doctor before taking the supplement.
Is this suitable for people aged 16?
Yes, Cellucor C4 may be suitable for healthy 16 yer old individuals. We strongly advise taking 25% of the recommended dose on the first use to assess your individual tolerance to the stimulants contained in Cellucor C4.
What's the best flavour of Cellucor C4?
Truly Cellucor do a great range of flavours and we have not received one complaint over many years about the taste of C4. In talking to the guys around the office general consensus is Blue Raz and Fruit Punch are the favourites. Whilst Watermelon is the best selling flavor.
How long a break do you recommend I take from C4 after 6 continuous weeks of usage?
It is best to take 1-2 weeks break after 4-6 weeks of using Cellucor C4 Extreme.
Should C4 Extreme be taken with food?
C4 Extreme can be taken with food or on an empty stomach.
how many kilojoules per serve is it
C4 has a negligible amount of calories.
Is there anything in this that has a chance of me testing positive in a drug test?
There are no illegal ingredients in C4. However, it does contain ingredients that are not allowed for use before certain competitive sports. For more information, check with your regulatory body.
Is there a recommended set of weeks i should contiuosly take c4 if only lifting three times a week
We would recommend taking a break from C4 at around 6 continuous weeks of usage.
How long is the closest to bedtime i should use this product, i train at about 8pm so take the product at 730pm …. how long will it take to completely ware off so i can sleep ?
This would be an entirely personal issue, and would depend on your tolerance to stimulants. We would generally recommend keeping it away from bedtime by 4 hours.
Is this product ok for women to use?
Absolutely, there is nothing in C4 that makes it more suitable for one sex over the other.
Is it normal to get tingles with this product?
Yes, C4 contains the ingredient beta-alanine, which can often cause tingling, numbness and pins and needles type feelings which are completely harmless and go away within 1-2 hours.