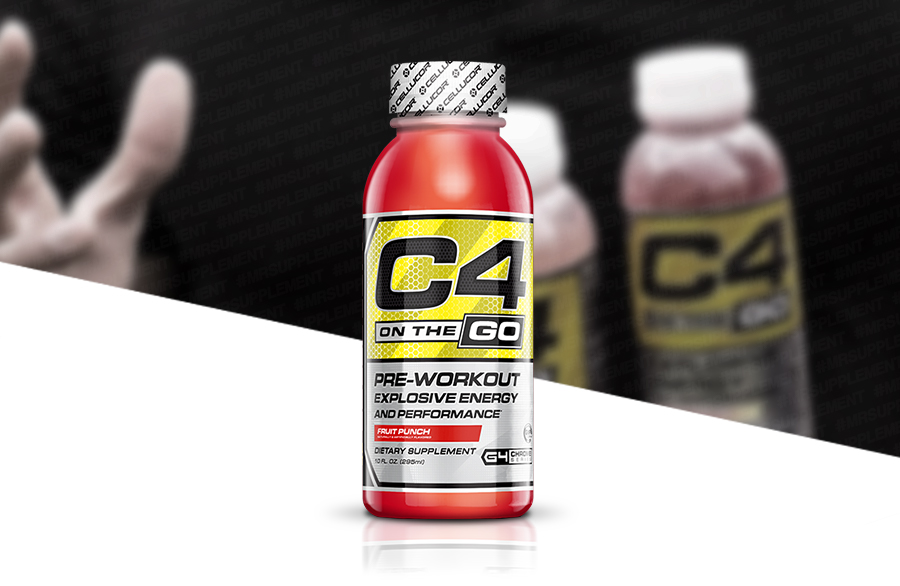 Cellucor C4 On The Go - Convenience is everything in today's fast-paced world. Whether we like to admit it or not, sometimes the simple act of mixing up a pre workout is enough to deter some when rushing to a last minute gym session. But with C4 On The Go, now there's no excuse for leaving your pre workout behind.
C4 - the world's no. 1 pre workout comes in an ultra-convenient pre-mixed, shot-sized bottle. Simply grab a bottle on-the-go for your explosive hit of pre-workout energy to power your performance. Leave your pre-workout shaker bottle at home with new C4 On The Go and enjoy the taste of convenience and the power of NO3 pump and the other fantastic ingredients in this formulation. Mr Supplement stock online in Australia all the fantastic C4 On The Go flavours including Icy Blue Razz, Pink Lemonade, Water Melon & Fruit Punch.
THINK FAST. GRAB C4 ON THE GO
C4 ON THE GO is a pre-mixed pre-workout drink you can grab when you need it most. Its formula boosts energy and focus, and its portable packaging makes it the perfect solution for pre-workout convenience. Just grab a fresh, icy-cold bottle and go workout!
WHAT'S IN C4 ON THE GO?
8 calories
2g carbs
0g sugar
WE KNOW FLAVORS
Taste matters. We appreciate the art and science of developing flavors that excite your taste buds. Every sip of your pre-workout should be amazing. Our commitment to creating the best tasting flavors lives on with C4 ON THE GO. Fruit Punch, Watermelon, Icy Blue Razz, and Pink Lemonade are fan favorites now available for ON THE GO.