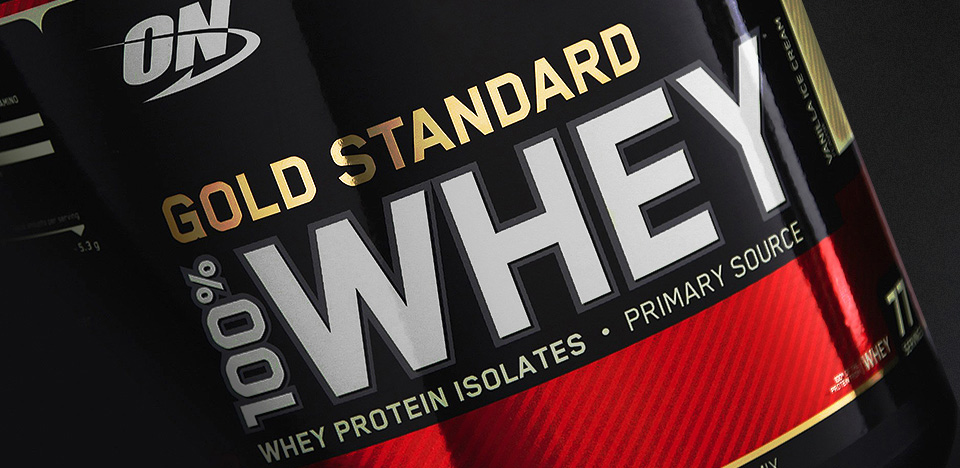 Optimum Nutrition's Gold Standard 100% Whey is a popular protein powder touted as the world's #1 selling protein. So how does this protein powder that is primarily whey protein isolate stack up against others of its kind?
100% Whey Gold Standard - First Impressions
Gold Standard 100% Whey is encased in a nicely compact tub with clear informative packaging; not overloaded with information. Next to a comprehensive 'directions' section is a standard nutrition panel.
A positive point is the ingredients list which consists of a short set of ingredients; illustrating that the product is mostly protein. The rest of the packaging contains a succinct yet informative section on whey protein isolates, the overall blend of the protein, an amino acid profile as well as some extra positives regarding the blend.
The powder itself is quite fine with a flour like consistency and a strong sweet smell which is not overpowering. A 30g scoop is included with the powder for ease of measuring.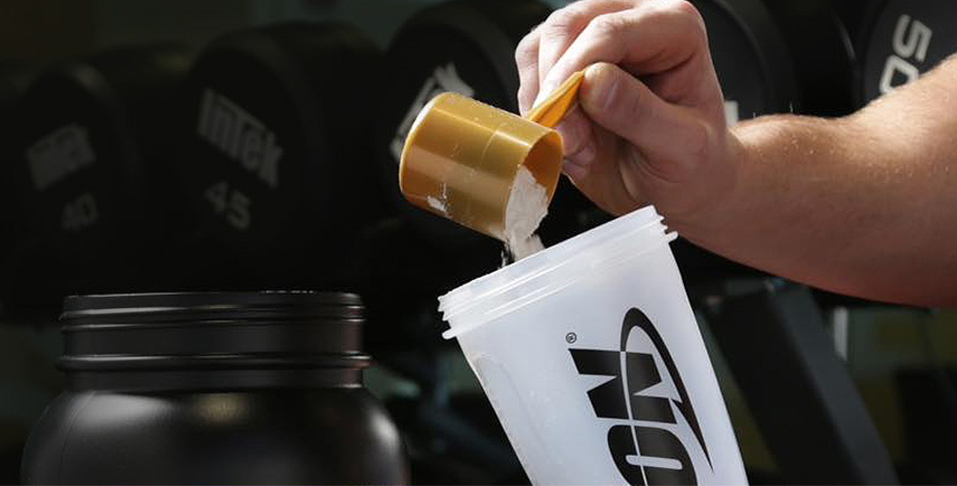 100% Whey Gold Standard - Taste
Optimum Nutrition Gold Standard 100% Whey comes in a variety of flavours including more common flavours such as: vanilla, chocolate, strawberry and banana cream, as well as more novel flavours such as: rocky road, cookies and cream, chocolate mint and coffee.
As the protein powder with the most flavours, 100% Whey Gold Standard caters for even the fussiest of tasters. Most of the flavours are pleasant when mixed as per instructions however some can be quite sweet, so it might be beneficial to mix the powder with some extra water or milk.
There is no significant aftertaste or grittiness with any of the range, however as with any protein powder, mixing with milk gives a creamier texture which has a better mouth feel and palatability than mixing with water.
Overall, 100% Whey Gold Standard comes in a very sizeable range of pleasant tasting flavours that are extremely easy to consume.

100% Whey Gold Standard - Mixability
The entire range of Optimum Nutrition's Gold Standard 100% Whey mixes extremely well either with a spoon, shaker or blender. Once mixed there are minimal clumps or residue at the base of the shaker.
There is also very little frothing or foaming and any evident foaming settles extremely quickly. Following the directions and mixing with 200-250mL of water or milk produces a nicely dissolved solution.
100% Whey Gold Standard Value
At the time of writing, 100% Whey Gold Standard comes in 6 sizes. Below is a comparison table of sizes and price/gram of protein:
| | |
| --- | --- |
| Size | Price/ g Protein ($) |
| 180g | 0.06 |
| 450g | 0.06 |
| 909g (2 lb.) | 0.05 |
| 1.3kg (3 lb.) | 0.05 |
| 2.3kg (5 lb.) | 0.04 |
| 4.5kg (10 lb.) | 0.04 |

If consuming protein long term, then buying larger sizes will be more cost effective at around $1 per serve.
Optimum Nutrition's 100% Whey Gold Standard has a high protein by weight percentage at 77% protein. Compared to most other products, Optimum Nutrition's whey range is slightly cheaper and coupled with the large range of flavours, good taste and ease of mixing, it is definitely good value for money.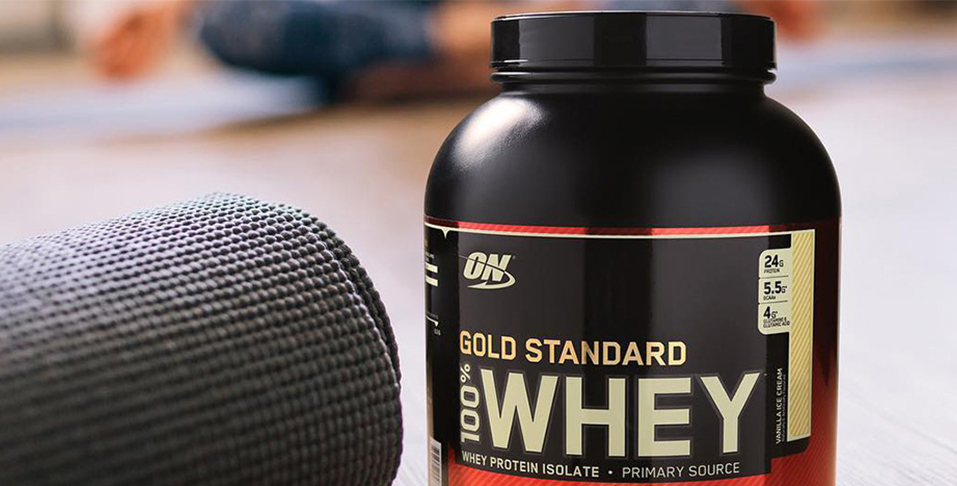 100% Whey Gold Standard- Pros
The inclusion of a blend of 4 different proteins is a safety net to ensure you get the benefits of each protein blend. Use of isolates, concentrates and peptides ensures a constant profile of protein digestion and absorption so as to not overload and saturate the transport systems involved in absorption of protein.
The use of two differently filtered whey protein isolates also helps to ensure that bioactive compounds and important subfractions such as lactoferrin, growth factors (important for organ growth and function), cytokines and immunoglobulins (for a healthy immune system) are available whilst not compromising the high percentage of protein in the product. The inclusion of aminogen and lactase is also beneficial to ensure faster digestion and absorption of the protein as well as making it friendlier for lactose intolerant individuals.
Furthermore, the amount of essential amino acids per serve (11g) is more than enough to maintain positive muscle protein balance as shown by several studies1,2.
100% Whey Gold Standard - Cons
Because the blend of whey proteins in Optimum Nutrition's Gold Standard 100% Whey are absorbed quickly, it is unsuitable as a protein for sustained delivery over several hours.
Like other blended whey proteins, Whey Gold Standard is low in carbohydrates. Therefore it's best combined with an intra or post workout carbohydrate based supplement if glycogen restoration is a priority.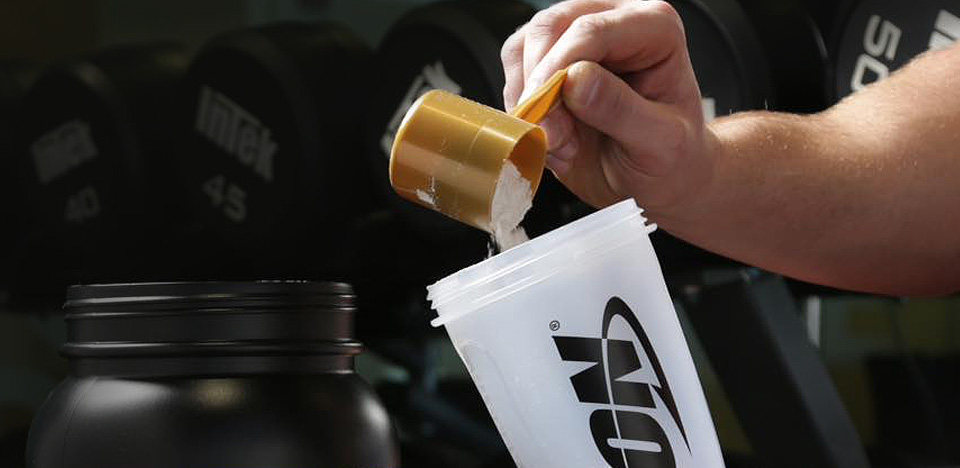 100% Whey Gold Standard-Active Ingredients
1. Protein Blend – Contains a blend of whey protein isolate, whey protein concentrate and whey peptides.
Whey Protein Isolates: Filtered whey that produces the highest protein amount by weight at 90%+. The water portion is removed which removes most if not all of the fat, carbohydrates, cholesterol and lactose.
Whey Protein Concentrate: Filtered protein that produces high proportion of protein by weight, but less so than whey protein isolates. Contains a low level of fat and cholesterol, however contains slightly more carbohydrates than isolates.
Whey Peptides: Partially broken down protein to aid in faster absorption of protein.
2. Lecithin – A food additive often used to help with mixing and dispersability as well as to improve shelf life.
3. Acesulfame Potassium – A zero calorie sweetener used often in conjunction with other sweeteners such as sucralose or aspartame to produce a better sugar taste and to mask any undesirable aftertastes.
4. Aminogen – A commercial substance used to break down long chain peptides into smaller peptides and their respective amino acids for faster digestion and absorption.
5. Sucralose – A very sweet artificial sweetener.
6. Lactase – The enzyme used to digest lactose; the sugar found in milk and milk products such as whey.
100% Whey Gold Standard-Overall Review

Overall, Optimum Nutrition's Gold Standard 100% Whey is an excellent protein blend to be consumed either between solid meals, pre or post-workout. If using pre or post workout an added intake of carbohydrates may be beneficial to help restore glycogen.
The huge range of flavours, its ease of mixability, as well as a pleasant taste and value for money makes Optimum 100% Whey Gold Standard one of the forerunners in the quality blended whey protein market today.
With literally millions of satisfied customers around the world, Optimum have certainly done something right in formulating this product. For those who haven't tried ON 100% Whey Gold Standard, well, it certainly can be recommended.
1 Tipton KD, Elliott TA, Cree MG, Aarsland AA, Sanford AP, Wolfe RR. Stimulation of net muscle protein synthesis by whey protein ingestion before and after exercise. Am J Physiol Endocrinol Metab. Jan 2007;292(1):E71 – 76.
2Hulmi JJ, Lockwood CM, Stout JR. 'Effect of protein/essential amino acids and resistance training on skeletal muscle hypertrophy: A case for whey protein.' Nutr Metab (Lond). 2010 Jun 17;7:51.