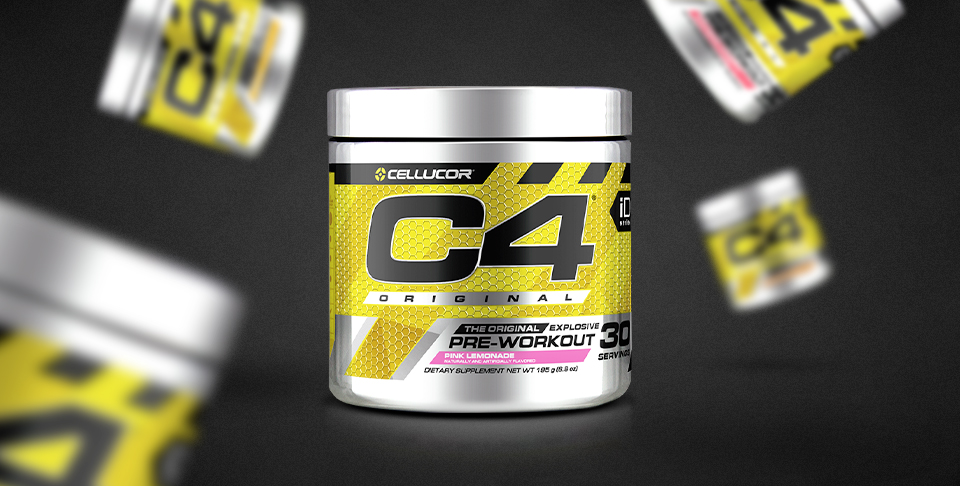 Cellucor C4 Extreme has risen to become one of, if not the most popular pre-workout supplements on the market, and it is not hard to see why. Suitable for everyone, from beginners to advanced trainers, C4 is a comprehensive product that stimulates and enhances the performance of both mind and body and sports an impressive list of well dosed and effective ingredients.
In addition, Cellucor has received more awards and accolades than they can count for this excellent pre-workout formulation.
Not only is C4 one of the most popular products out there, it also boasts one of the largest variety of flavours out there. It is surely one of life's cruel jokes that someone strong and capable enough to lift hundreds of kilograms or run a marathon can be reduced to an indecisive mess by a task as simple as choosing a flavour of pre-workout!
The first bit of good news is that you can't go wrong – all flavours are very well received and there are no duds. It is clear that the range has been designed to cater to a range of different tastes. The second bit of good news is that we're here to help!
Best Flavour of C4
We conducted an in house taste and used the results to rank the flavours in order. Here is Mr Supplement's C4 flavour countdown:
Fruit Punch
The fruit punch flavoured pre-workout sits alongside vanilla ice cream and plain chips in the grand tradition of staple flavours, and C4 do a very decent take on this classic. Fruit punch is easy to drink, inoffensive and is a great choice if you're new to the world of supplements or just can't decide.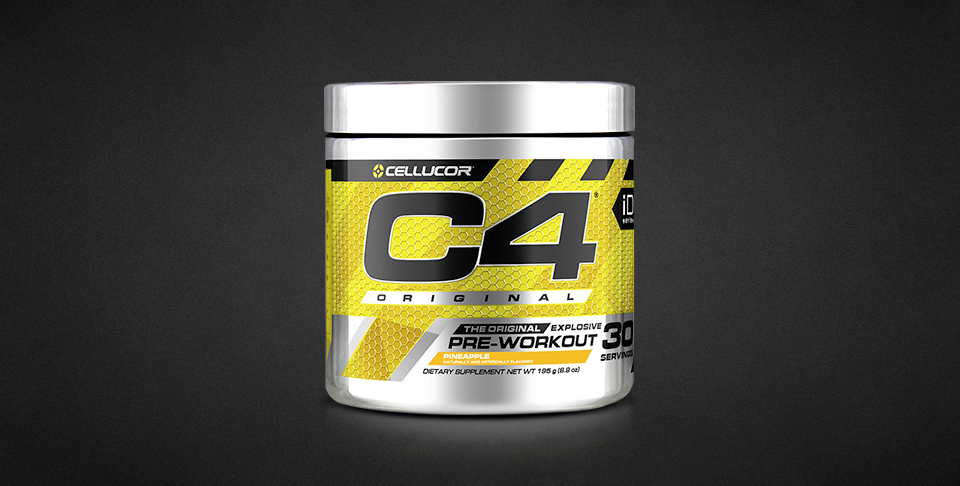 Orange
It's surprising that orange flavoured pre-workouts aren't more common, because C4 demonstrates how tasty an orange flavoured drink can be. Lighter in taste than some of the other varieties, this flavour goes down easy.
Pineapple
Tangy and tropical, pineapple is one of the stronger flavours in the C4 range. Like a strawberry margarita, pineapple is more candy than fruit, and will take anyone who fondly remembers the taste of yellow five-flavour lifesavers on a nostalgia trip.
Watermelon
Watermelon flavouring can go either way, but Cellucor have nailed it with C4. It has an unmistakable taste, and it is very easy to drink. The increasing popularity of watermelon flavouring in supplements attests to how well this flavour is received.
Blue Razz
Blue razz is probably the second most popular pre workout flavour after fruit punch, and it is one of C4's best flavours. Blue Razz is not overpoweringly sweet, and just tangy enough to make the drink very more-ish.


Apple
It's hard to think of many apple flavoured supplements on the market, and C4 have something quite unique with this flavour. Sitting somewhere between candy and apple juice, green apple is refreshing, delicious, and justifiably holds the number two spot.


Pink Lemonade
This is exactly what you want a pre workout to taste like. The subtle lemony tang works with, not against the slight bitterness of some of the ingredients, and the sweetness is at just the right level. Unlike some pre workouts which can be very artificial, C4 Pink lemonade has a familiar taste which is both pleasant and refreshing.
A benefit of having so many flavours in a range is that you have the ability to mix and match to create your own new flavours. Some popular C4 'recipes' are Orange and Pineapple – one scoop of Orange and one of Pineapple, and Margarita and Lemonade, which you can make by combining Strawberry Margarita and Pink Lemonade flavours. The sky is the limit.
One surprise we found when crunching the data to come up with these rankings was that there were no real stand out flavours – the numbers were very similar throughout the whole range, which is quite remarkable for a product that comes in so many different varieties. On top of this, each flavour had its share of very opinionated lovers and haters. When choosing a flavour, it is best to go by the descriptions and find something that appeals. There is a flavour of C4 to suit everyone. Enjoy!