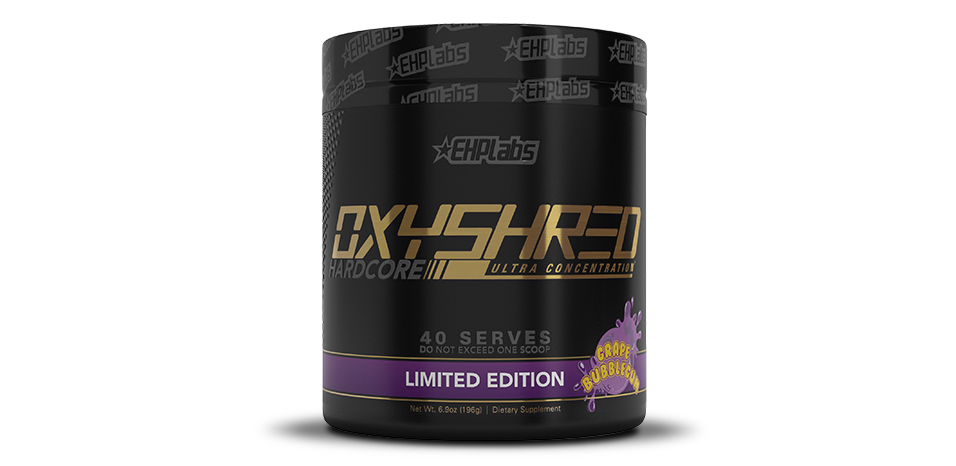 OxyShred is arguably the most well-known fat burner on the market. It's little wonder then that makers EHPLabs have formulated a new type of OxyShred they are simply calling Hardcore. What is different about the Hardcore version of OxyShred, who is it for and what results might the average user expect? Read on to find the answers to all these questions and more.
OxyShred Hardcore Ingredients
The ingredients in OxyShred Hardcore are listed below:
Taurine
Tyrosine
Glycine Propionyl-L-Carnitine Hydrochloride (GPLC GlycoCarn)
Caffeine Anhydrous (250mg per Serving)
Inulin
Vitamin C
L-Glutamine
Conjugated Linoleic Acid (CLA)
DL-Malic Acid
Bitter Orange Fruit Extract Powder (30% Synephrine Advantra Z)
Guarana Seed Extract (50% caffeine)
Raspberry Ketones
Potassium Chloride
Green Coffee Bean Extract (50% Chlorogenic Acid)
Niacinamide USP
Evodiamine Fruit Powder (Evodia rutaecarpa)
Huperzia Serrata Extract Powder (Huperzia serrata) (Whole Herb)
d-Calcium Pantothenate
Pyridoxine HCL
Riboflavin
Thiamine Mononitrate
Vitamin B12
Chromium Picolinate
OxyShred Hardcore Results
Results are what everyone wants. Whether it's more intense energy, more fat loss or more focus, OxyShred Hardcore has been designed to deliver on all fronts.
Extra caffeine and the addition of stimulant Advantra-Z® aka Synephrine, will help deliver a more intense energy surge. While the combination of acetyl-l-carnitine and glycine-propionyl l-carnitine (GPLC) takes the fat-burning potency of OxyShred Hardcore to a new level. GPLC is a new ingredient to feature in Hardcore. With several studies showing positive performance effects, GPLC has been somewhat forgotten in recent years. But with elevated nitrate and reduced lactate among the proven benefits of GPLC, it will certainly help users up their intensity in the gym and burn fat with the extra carnitine it provides.
It also has one other key difference being an extra 100mg + of caffeine per serve, with this users can expect a more intense training and focus effect from OxyShred Hardcore. In testing a full serving ourselves pre-workout, we found it to be hard-hitting & intense, improving focus and motivation. Yes, it's impressive.
OxyShred Hardcore Stimulants & Caffeine
The inclusion of new nootropics and stimulants is arguably the most anticipated component of OxyShred Hardcore. In this regard, EHPLabs have added some new ingredients while also upgrading existing ones to higher-quality versions.
Huperzia Serrata is one such ingredient popularised for it content of Huperzine A; a potent nootropic. Huperzine A is a proven cognitive enhancer, having been shown in studies to improve memory and concentration. This should make for a more rewarding and feel-good effect when using OxyShred Hardcore.
Bitter orange extract in the form of the patented Advantra-Z® supplies p-synephrine; a popular adrenergic agonist that positively regulates lipid and carbohydrate metabolism and also acts as a thermogenic.
With the consideration of caffeine from different sources including 250mg of Caffeine Anhydrous, 50mg of Guarana Seed Extract & 25mg of Green Coffee Bean Extract a conservative caffeine equivalent would be 280mg to 300mg. We have seen some data on the net about a caffeine equivalent being 255mg however with 250mg of Caffeine Anhydrous we believe 255mg to be incorrect and not possible.
All tolled though Oxyshred Hardcore is regarded as a high stimulant supplement. Caffeine combined with other stimulants, some of which are mentioned above, take it to the upper reaches of energy, focus & stimulant ingredients. When comparing the original Oxyshred vs Oxyshred Hardcore this is certainly a heavier formula packing an estimated 35% increase in stimulant ingredients.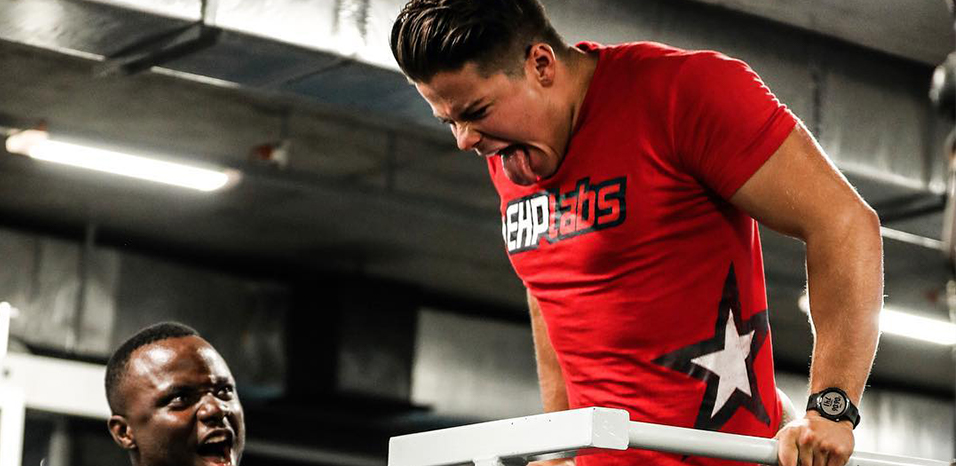 OxyShred Hardcore Side Effects
Are there any negative side effects one might expect when taking OxyShred Hardcore? Well as the name suggests, the supplement is not for the timid. Instead, it is targeted at active individuals used to taking fat burners and pre-workouts who are looking for something with an extra kick.
While OxyShred Hardcore contains the popular stimulant p-synephrine (from Advantra-Z®) it's important to highlight that studies have shown this ingredient doesn't stimulate heart rate or blood pressure.
If taken for the first time, it would not be unusual to experience some form of jitteriness, simply by virtue of its caffeine content. So, all new users are advised to take a half dose to start with.
Is OxyShred Hardcore Safe?
Used according to directions and as a part of a complete training and weight loss regime, OxyShred Hardcore is a safe supplement.
One of the ingredients to draw concern is bitter orange extract with its p-synephrine content. Because its structure is very similar to the powerful stimulant epinephrine, there was originally concern it could produce some of the negative side effects associated with epinephrine such as high blood pressure and raised heart rate. But recent studies have shown that p-synephrine does not elevate blood pressure or heart rate.
Is OxyShred Hardcore a Fat Burner or Pre-Workout?
First and foremost, OxyShred is a fat burner, but there's no doubt the formula lends itself to a pre-workout as well.
Several of the new ingredients serve simultaneously to boost fat burning and focus. One such active is the nootropic Huperzine A from (Huperzia Serrata); known for its cognitive enhancing and memory-improving properties.
The addition of a high-quality green coffee bean extract (standardised to 50% chlorogenic acid) is a great example of another active ingredient that works on two levels to boost fat burning and focus. Naturally occurring caffeine boosts energy, focus and fat burning, while chlorogenic acid has proven benefits on blood sugar regulation.
With dynamic ingredients like this, there's no doubting the potency of OxyShred Hardcore as a versatile combination fat burner/pre-workout.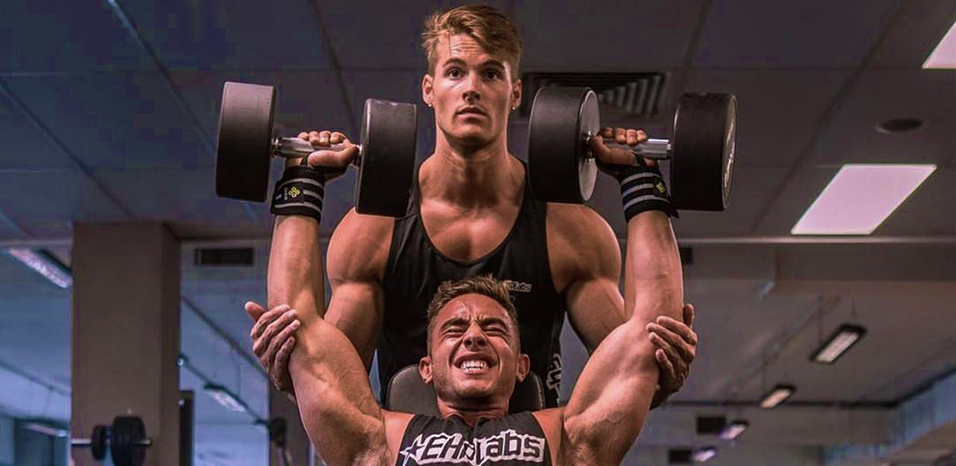 When to Take OxyShred Hardcore?
First thing in the morning before a workout is always the best time to take OxyShred Hardcore. Because it doubles as a fat burner and pre-workout, taking it first thing in the morning ensures you kick-start your metabolism and get the extra mental lift to hit your workout hard.
Though because OxyShred Hardcore comes with a hefty dose of caffeine, anyone who is even moderately caffeine sensitive will want to ensure they don't take a dose after 3-4 pm (note, it takes up to 6 hours to get the effects of caffeine out of your system).
Oxyshred Hardcore Flavours
Oxyshred Hardcore comes in 5 flavours, Bubblegum Grape, Lemon Sherbet, Watermelon Candy, Sour Kreepy Crawlies & Cali Cola. For which of these flavours is the best, please review our article where we conducted our own in-house taste testing.
Conclusion
Just like the name suggests, OxyShred Hardcore is not for the faint-hearted or first-time user. It's a hard-hitting fat burner that doubles as a great pre-workout for anyone looking to change up their fat burner supp regime. Do we recommend it, absolutely? For the experienced user of stimulant-based supplements, this is gold. Both in terms of energy uplift, feel-good effect, focus and the ability to suppress appetite. For beginners, we recommend starting with the original Oxyshred. But if you want more, if you want to take it to the next level, if you need even better results then Oxyshred Hardcore is for you.