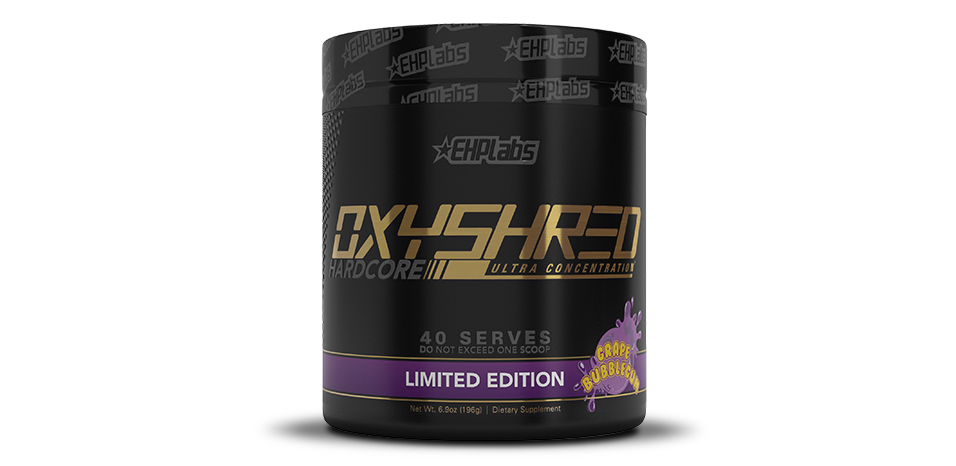 EHP Labs is a widely popular brand that most of you are all familiar particularly their supreme fat burning product – OxyShred. EHP Labs is planning to release a bigger and stronger version of OxyShred which will be known as OxyShred Hardcore. It'll be interesting to see how it compares to OxyShred by itself as well as other fat burners on the market.
EHP Labs have revealed their ingredient list and the supplement comes with some potent ingredients that are backed up by scientific studies. The list of of ingredients can be found below.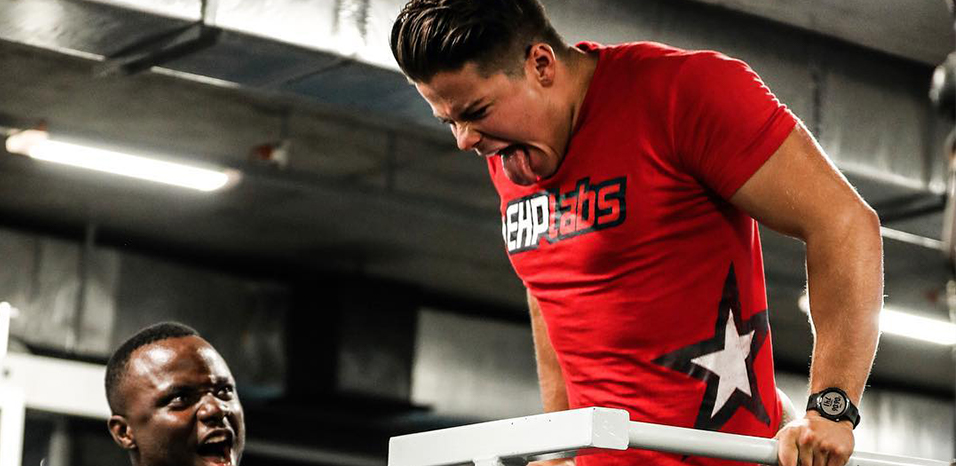 EHPLabs OxyShred Hardcore Ingredients
Taurine
Tyrosine
Glycine Propionyl-L-Carnitine Hydrochloride (GPLC GlycoCarn)
Caffeine Anhydrous (250mg per Serving)
Inulin
Vitamin C
L-Glutamine
Conjugated Linoleic Acid (CLA)
DL-Malic Acid
Bitter Orange Fruit Extract Powder (30% Synephrine Advantra Z)
Guarana Seed Extract (50% caffeine)
Raspberry Ketones
Potassium Chloride
Green Coffee Bean Extract (50% Chlorogenic Acid)
Niacinamide USP
Evodiamine Fruit Powder (Evodia rutaecarpa)
Huperzia Serrata Extract Powder (Huperzia serrata) (Whole Herb)
d-Calcium Pantothenate
Pyridoxine HCL
Riboflavin
Thiamine Mononitrate
Vitamin B12
Chromium Picolinate
EHPLabs OxyShred Hardcore Flavours, Taste & Mixability
Based on their number 1 selling fat burner OxyShred; OxyShred Hardcore flavours do not disappoint. EHP Labs products have always tasted excellent, mixed well and they have revealed a limited edition flavour - Grape Bubblegum that will suit all individuals. We expect EHP Labs to release more flavours in the upcoming months.
EHPLabs OxyShred Hardcore Release Date
EHP Labs OxyShred Hardcore currently does not have an official release date attached, however, we are expecting end of May 2019 launch with stocks hitting Australia shortly thereafter.