Quick Summary Points
Prana On Plant Protein is an organic plant-based protein formulated to improve muscle growth and recovery.
Formula uses certified organic ingredients, BCAAs, amino acids and digestive enzymes
Can be taken at any time during the day
Available in exciting and delicious flavours
Prana On is a proud Australian brand that offers a range of supplements that are vegan friendly. One of their iconic supplements from their range that we will be reviewing is their organic plant protein known as Prana On Power Plant Protein. We all understand the importance of protein when it comes to health and fitness, so let's take a look what ingredients Prana On uses that makes it so unique and what sets it apart from other plant-based proteins.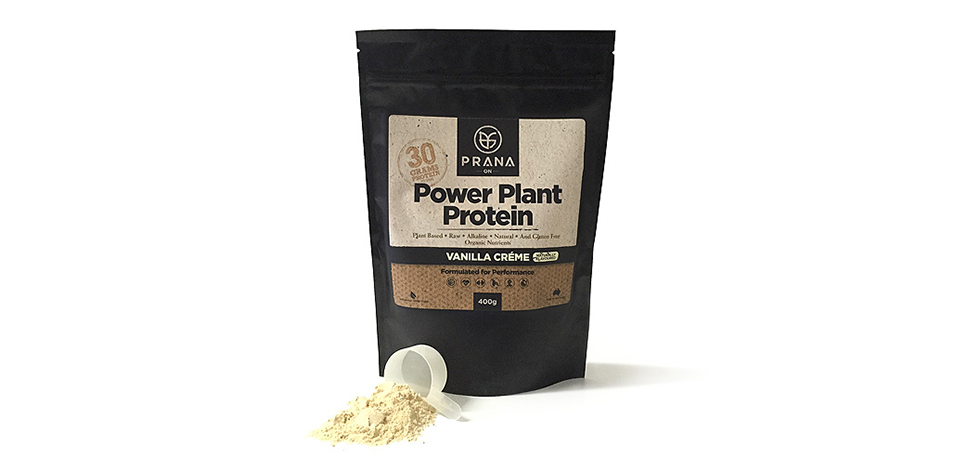 What is Prana On Power Plant Protein?
Prana On Power Plant Protein is a fusion of plant-based proteins blended with wholefoods and superfoods formulated specifically for active athletes working towards their health and fitness goals.
Prana On Power Plant Protein Highlights
25g-30g Protein per Serve (depending on flavour)
Certified Organic Ingredients
Gluten Free
Vegan & Vegetarian Friendly
Prana On Power Plant Protein Ingredients & Dosage
Prana On Power Plant Protein ingredient profile consists of the following: (panel based on original / natural flavour).
Energy – 665kJ
Protein – 30.1g* (Natural Flavour Only)
Fat, Total – 1.0g (Saturated – 0.3g)
Carbohydrate – 4.2g (Sugars – 3.6g)
Sodium – 206mg
*denotes: Natural Flavour Only
Ingredients: Pea Protein, Rice Protein, Crystallised Coconut Nectar, Fructose, Sacha Inchi Powder, Steviol Glycosides, Guar Gum, Xanthan Gum, Flaxseed Powder, Beta-Alanine, L-Glutamine, L-Arginine, L-Leucine, Digestive Enzyme Powder (Protease, Amylase, Lipase, Cellulase, Lactase), Vegan Probiotic (Bacillus coagulans).

Prana On Power Plant Protein Benefits, Pros & Effectiveness
Plant-based proteins are designed for those looking for clean and dairy alternatives. Prana On Power Plant Protein is created with a combination of ingredients to achieve the results the product claims to do. An important highlight about this product is that although Power Plant Protein is a plant based protein, it offers a decent amount of protein with 25-30g protein per serve (depending on flavour). The blend includes organic pea protein, organic brown rice protein and sacha inchi protein. You don't often see sacha inchi protein a blend but Prana On have decided to add it as it has the ability to bind all the proteins together minimising the gritty texture most plant proteins have.
Another factor is that many protein powders include the obligatory ingredients BCAAs (Branched Chained Amino Acids) have been included in the complex as these are the essentials in maintaining the growth and repair of muscles. On top of this, the blend also contains an added blend of amino acids like L-Glutamine, Beta Alanine and micronized L-Leucine. This means you are getting a full spectrum of bioavailable amino acids for maximum fuel to improve muscle growth and speed up recovery.
Generally, dairy based proteins are seen as complete proteins (full spectrum of amino acids) and more effective. Leucine (the amino acid responsible for muscle protein synthesis) is very important when drawing comparisons between animal and plant proteins effect on muscle and recovery. Prana have done well in adding micronized Leucine into the blend where it can be utilized quickly.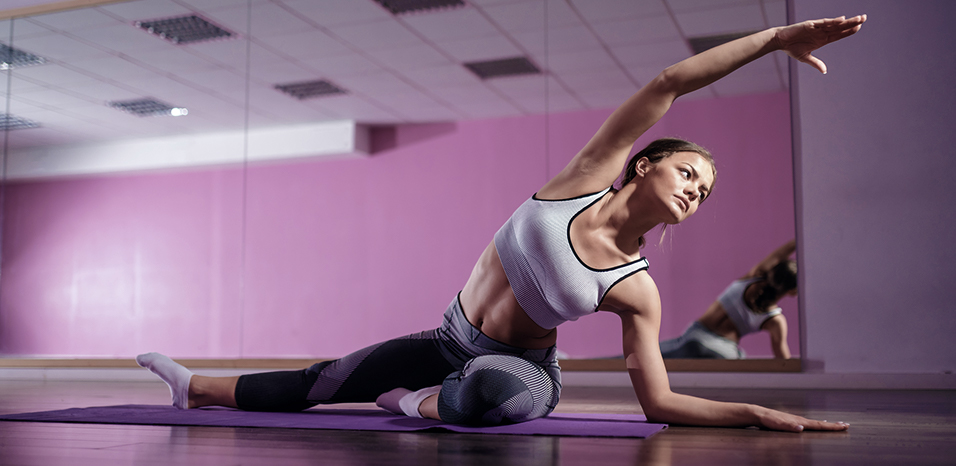 Prana On Power Plant Protein Negative & Cons
Now that we know the ingredient's list is second to none, but is there anything lacking in this protein? While the combination of ingredients seems decent, it cannot be used as a meal replacement. When you get your protein only from plant-based sources, you may lack certain vitamins and may block the absorption of certain minerals. Make sure you either add a multivitamin in your diet or increase nutrients in your diet to maintain health.
Prana On Power Plant Protein Taste, Flavour & Mixability
While most plant based protein powders may not taste the best and can be quite gritty in texture Prana On's Power Plant Protein flavours are abundant and tasty. Prana On's Power Plant Protein is available in a variety of flavours consisting of Original/Natural, Vanilla Crème, Rich Chocolate, Himalayan Salted Caramel, Bananas 'n Cream, Strawberry Jam and Coconut Milk. There is a flavour for everyone. Many people enjoy versatility so for those wanting a neutral tasting protein where the flavour isn't too overpowering, we suggest selecting the original/natural flavour. Alternatively, if you're wanting to venture out there are plenty of other flavours to choose from. Power Plant Protein also mixes easily into water or milk.
Prana On Power Plant Protein Verdict
Prana On Power Plant Protein is an ample Australian organic plant-based protein that is great those looking for a clean and nutritious shake to boost recovery and enhance muscle growth. It is packed with BCAAs, amino acids and digestive enzymes to further reduce muscle breakdown and supporting muscle growth. No matter what your goals are, Prana On Power Plant Protein is a great supplement to have in your stack. So, what are you waiting for? Fuel your body naturally with superfoods, vitamins, minerals and wholefood ingredients that are nutritious and healthy!