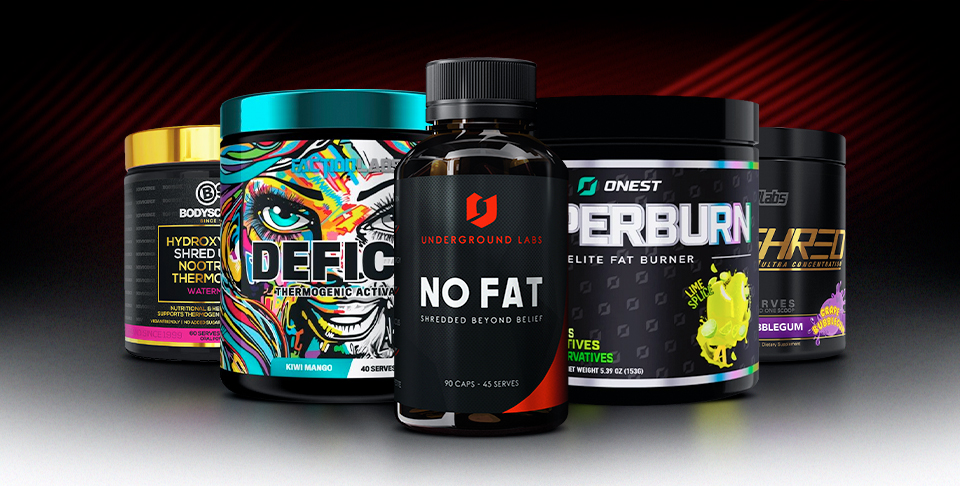 With so many weight-loss options on the market, how are we meant to know which to go with? For your convenience, we have put together a best-of list with the reasons why to help you decide which of these fat burners will suit you the best in 2022.
From powerful stimulant-based burners to all-rounder weight loss solutions, these are this year's top picks.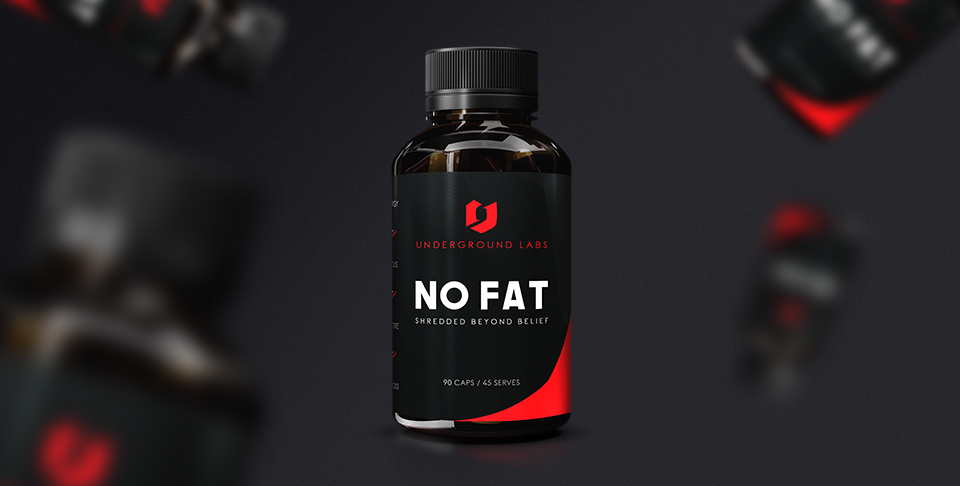 1. Underground Labs No Fat
Let's start with the big dog. Underground Labs No Fat is a convenient capsule based burner super-packed with stimulants. These stimulants act to not only give us energy, focus and mood enhancement (who doesn't need that during a diet?) but they also act to raise our metabolism.
A raised metabolism is important during calorie-cutting since the body naturally goes into survival mode when it senses it is getting less calories than normal, so it naturally slows down our metabolism. By raising our metabolism, we essentially allow our body to burn more calories, allowing for a greater deficit by the end of the day.
The stimulants used in a full serve of No Fat are 300mg of caffeine and 25mg of Teacrine® which is a more potent, longer-lasting forms of caffeine allowing for a full day energy boost with little to no crash.
Outside of stimulants, No Fat includes two effective thermogenic, Cayenne Pepper and Black Pepper Extract, the latter of which also aids in uptake and absorption of all other ingredients. When the body is in thermogenesis, our core temperature is higher meaning for an even greater calorie burn.
Furthermore, it includes 25mcg of chromium which acts to regulate your blood sugar levels suppressing both appetite and cravings.
Underground Labs No Fat is an extremely potent burner and is best taken by first-timers as a single cap serving to test the waters. It is perfect for those who aren't playing around when it comes to dropping a few as fast and as effectively as possible.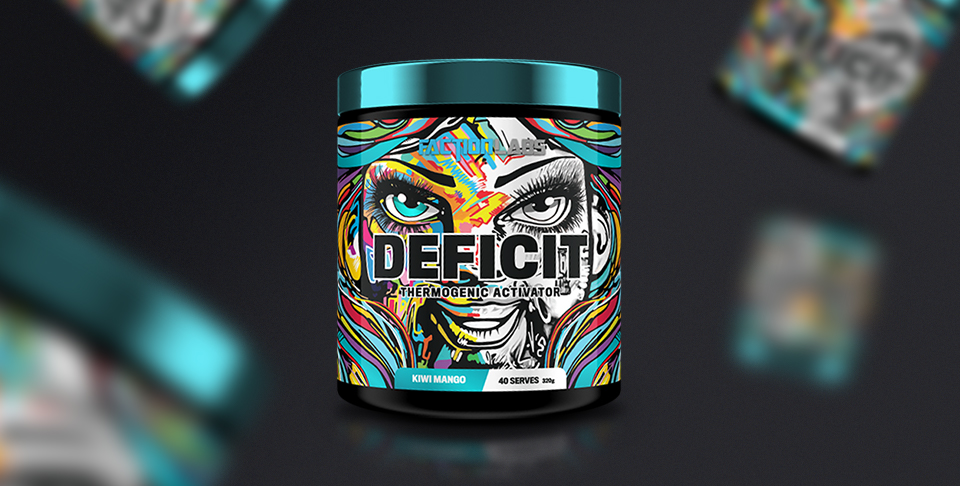 2. Faction Labs Deficit
If you're a fan of powerful pre-workouts, you would quickly recognise this brand. The makers of the ultra high-stim Disorder entered the fat burner market with easily some of the best-tasting flavours of a powder form fat burner to date. Although that is worth mentioning, I'll put that aside, as we aren't here to talk about things that taste good.
Now, this is an extremely complex formula, so I'm not going to bore you with breaking down each individual ingredient.
For stimulants, it used 250mg of caffeine anhydrous along with green tea, green coffee and guarana extracts, making it difficult to tell the exact amount of caffeine. They also include the amino acid l-theanine, which has been shown to reduce any shakey effects caused by those with lower caffeine tolerances.
Along with its stimulants, it has a host of nootropic specific ingredients. Nootropics aid in focus and overall brain cognition which come of great importance in a calorie deficit (no pun intended.)
For first time users, be sure to be near a toilet, as the Dandelion Root helps the body drop any unwanted retained water weight.
Finally, Deficit uses a combination of powerful thermogenic ingredients (including Grains of Paradise) to make one of the most powerful burners on the market. You are sure to be sweating up a storm within an hour of taking it.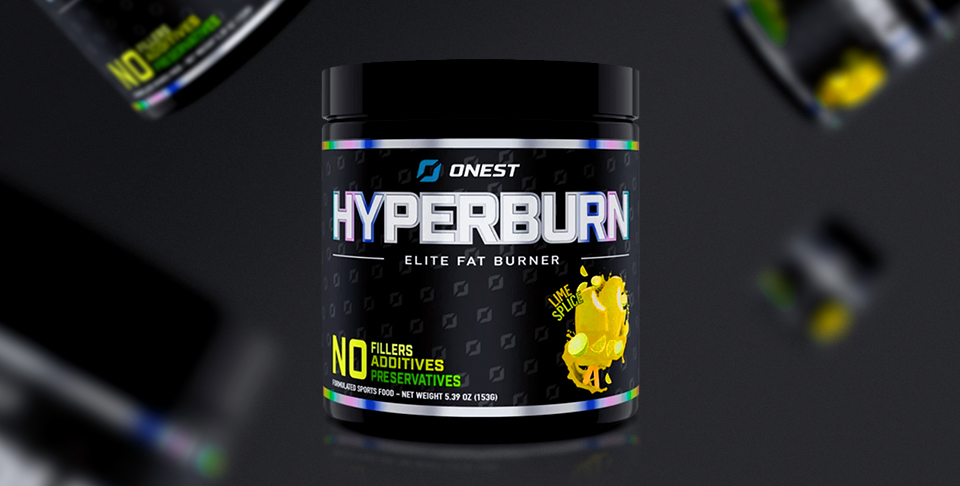 3. Onest Hyperburn
Onest Health left no stone unturned with Hyperburn. It took over 2 years of working with some of the best nutraceutical formulators in the industry to develop an accurately dosed fat-burning powerhouse with scientifically proven ingredients that you can count on.
The result? An industry-disrupting fat-burner. One that is guaranteed to aid in weight loss, improve mental focus and energy, banish hunger cravings, supercharge metabolism function and increase thermogenesis... all while forcing your body to evaporate dangerous BAT fat that is notoriously difficult to lose.
The best part: these big claims are backed by mountains of scientific research. If it's not studied and proven to work, it's not in HyperBurn.
For example, premium-grade patented ingredients like Capsimax®️ are used instead of cheaper alternatives like Cayenne Pepper Extract. Capsimax®️ is produced with Omnibead, a controlled release encapsulating technology that delivers effective levels of capsaicinoids for maximum absorption without stomach issues.
Studies show Capsimax®️ significantly increases resting energy expenditure (REE), resulting in up to 124 additional calories burned over a 4-hour period. It's also proven to reduce your hip-to-waist ratio, increase lipolysis, boost metabolism function, promote thermogenic activity, and curb appetite!
HyperBurn also contains patented ingredients like GBBGO®️ that experts call "Super-L-Carnitine". This powerful compound forces your body to naturally increase L-Carnitine production over time for long-lasting results. GBBGO®️ stacked alongside the fast-absorbing 1125mg of L-Carnitine Tartrate and 1125mg of Acetyl-L-Carnitine found in HyperBurn ensures your body is primed to torch off fat, converting it into sustainable energy.
HyperBurn also comes with 7 additional premium-grade stimulant, nootropic, energy and metabolism-boosting ingredients that turn your body into a 24/7 fat-burning furnace!
Simply put: if you want to evaporate the ugly fat that clings to your stomach, hips, back and thighs without starving yourself or slaving away on cardio machines...
... or you just want some extra help to lose that last bit of nagging weight...
HyperBurn might be your new secret weapon!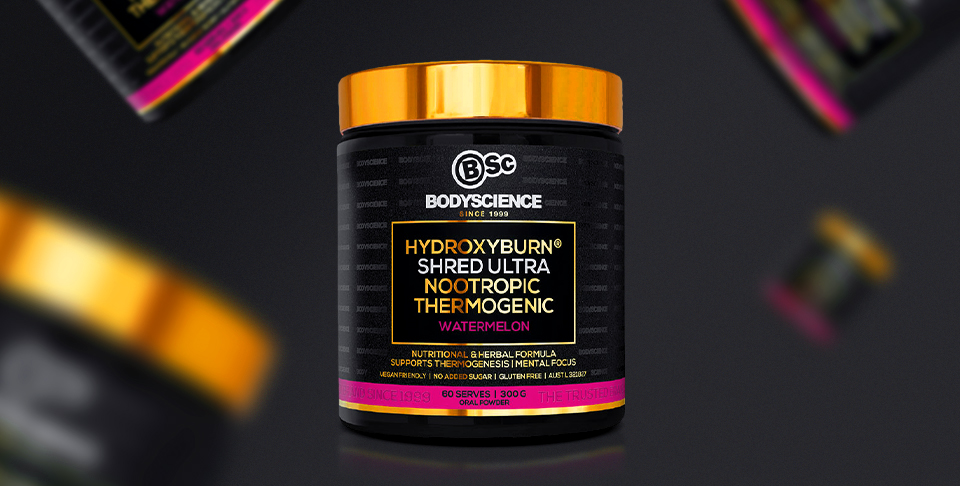 4. BSc Hydroxyburn Shred Ultra Advanced
BSc's Hydroxyburn Shred Ultra Advanced formula made it on the list for not only being a potent energy-boosting fat burner but a perfect option for those subject to any kind of sports testing. It hangs with the best of the bunch while being 100% 3rd party drug tested ensuring it is free from any and all banned substances.
This product includes a nicely-dosed amount of caffeine (that would even be suitable for the caffeine-sensitive) as well as alternate stimulant Juglans Regia (sometimes better known as English Walnut Extract).
Outside of stimulants, it includes nootropics for focus and clarity, appetite suppressants, minerals and fat metabolisers. It also uses the adaptogen ashwagandha great for negating the negative effects of caffeine like jitters or raised cortisol. This product is truly an all-rounder with the benefit of HASTA certification.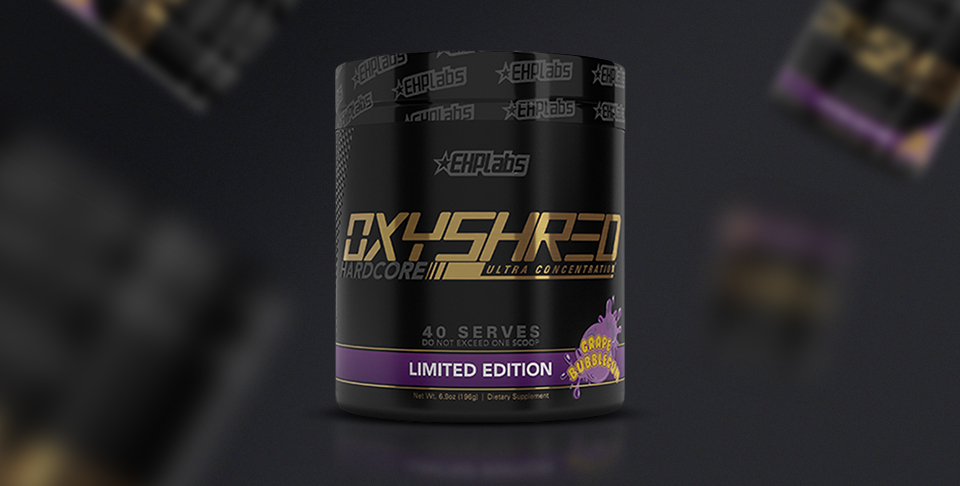 5. EHP Labs OxyShred Hardcore
Every market has an easy-to-recognise go to. For years, EHP Labs have dominated the fat burner division with Oxyshred. It is a fat burner suited to anyone with its tame amounts of ingredients. With good flavours, an easy to handle 170mg of caffeine and a cult social media following it's easy to see how they held their place for so long.
However, I didn't promise you popularity. I promised you powerful formulas for real results. Luckily, EHP decided to throw their hat in that ring with Oxyshred Hardcore.
It definitely doesn't have the super-packed formulas as our top 4 spots. But they might not be everyone's cup of tea (or coffee....very, very strong coffee.)
It relies mostly on its energy for a range of B vitamins and still has 1mcg of chromium for controlling cravings. Where it differs from the original Oxyshred is the caffeine has been ramped up to just shy of 300mg making for a much more effective pre-workout style of a fat burner.