Introduction: Discover the Power of Faction Labs Deficit Clinical
Unlock the potential of Faction Labs Deficit Clinical, an innovative fat-burning powder designed to support your fitness journey & weight loss goals. In this comprehensive review, we will explore the benefits, ingredients, & functionality of Deficit Clinical, helping you understand how it can enhance your workout performance & contribute to greater energy & a leaner physique.
What is Deficit Clinical? A Comprehensive Thermogenic Formula
Deficit Clinical is a cutting-edge thermogenic supplement by Faction Labs, specifically crafted to boost metabolism, elevate energy levels, improve mood, & aid appetite control. This potent formula helps you shed unwanted body fat while preserving lean muscle mass.
Who is Deficit Clinical For? The Ideal Candidate
Deficit Clinical caters to men & women aged 16 years and over who seek a performance-enhancing supplement to support their workout routines, maintain a healthy diet, or achieve weight loss objectives. Whether you're a seasoned athlete or just starting your fitness journey, Deficit Clinical offers the extra edge needed to attain your desired results.
The Secret Behind the Formula: Key Ingredients in Deficit Clinical
Deficit Clinical boasts a powerful blend of ingredients, including:
Energy Boosters: Coffee Cherry Extract, Caffeine Anhydrous, & B Vitamins to increase energy & alertness.
Metabolic Enhancers: Acetyl L-Carnitine, Synephrine HCL, & Kelp Extract to amplify metabolism & your fat-burning potential.
Cognitive Supporters: Acetyl L-Tyrosine, Alpha GPC, & Huperzine-A to enhance cognitive function & focus.
Mood Elevators: L-Glycine, Theobroma Cacao Extract, and L-Theanine to uplift mood & help alleviate stress.
Appetite Regulators: Gymnema Sylvestre, Prebiotic Fibre, & Saffron Extract to help control appetite & manage cravings.
Detoxification Aids: Potassium Citrate, Dandelion Root Extract, & Uva Ursi Leaf to maintain water balance & promote detoxification.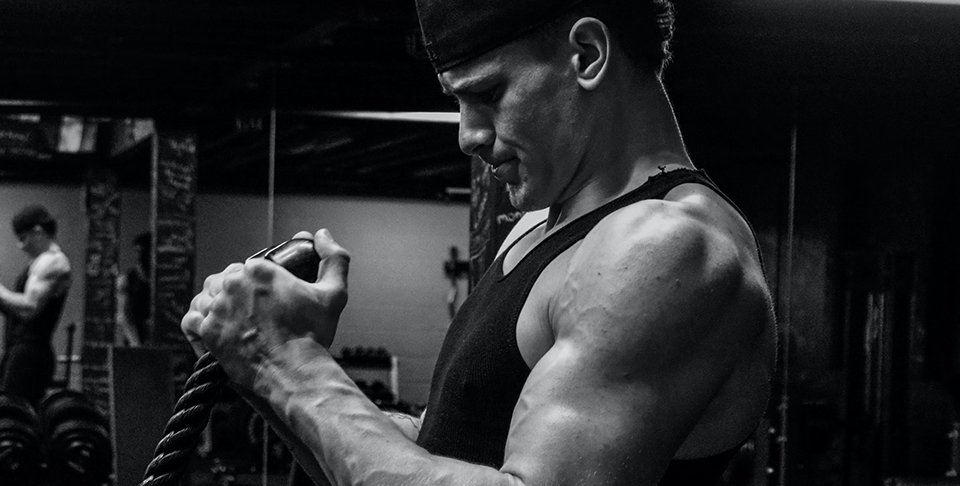 Satisfy Your Taste Buds: Best Flavours of Deficit Clinical
Deficit Clinical is available in an assortment of mouthwatering flavours, including:
Fruit Punch Fusion: A revitalizing mix of fruity flavours that quench your thirst & delight your palate.
Blue Raspberry Blast: A sweet & tangy combination that adds a surprising twist to the classic raspberry taste.
Tropical Mango Passion: An exotic blend of mango & passion fruit that transports your senses to an island paradise.
Sour Gummy Bear: A delicious & playful tribute to the classic gummy bear candy, with a sour twist that keeps you coming back for more.
Pineapple Kiwi Crush: A refreshing invigorating fusion of juicy pineapple & tangy kiwi, perfect for those who crave a tropical escape.
Caffeine Content: Get Energized Without Overstimulation
Each serving of Deficit Clinical contains 200mg of total caffeine derived from Coffee Cherry Extract & Caffeine Anhydrous. This moderate caffeine dosage helps boost energy & concentration without causing jitters or energy crashes.
Dosage Guidelines: How to Use Deficit Clinical
Effectively start by assessing your tolerance with half a scoop mixed with 400ml of chilled water, taken 15-20 minutes before training or during the day after food. If desired, gradually increase to a full scoop with 800ml of water. Now some people shall wish to adjust their water to Deficit ratio. This would be at the user's discretion however for the purpose of this article we always advise users to follow the manufacturer's label directions which are the options above of either 400ml or 800ml of water.

Timing Matters: When to Take Deficit Clinical
For maximum energy & focus benefits, take Deficit Clinical 15-20 minutes before your workout. Alternatively, consume during the day after food to support appetite control, energy levels & weight loss goals.
Reap the Benefits: Advantages of Using Deficit Clinical
Deficit Clinical provides numerous advantages to aid your fitness & weight loss journey:
Accelerated metabolism & fat burning
Heightened energy & mental focus
Improved mood & stress management
Appetite control & reduced cravings
Support of water balance & detoxification
Maintenance of lean muscle mass
Be Aware: Potential Side Effects of Deficit Clinical
As with any supplement, there may be potential side effects when using Deficit Clinical. Some individuals in rare cases may experience:
Increased heart rate or blood pressure
Nervousness or anxiety
Sleep disturbances
Digestive discomfort
Consult a healthcare professional before using Deficit Clinical, especially if you have pre-existing medical conditions or are taking medication. Further always read the product label prior to proceeding with Deficit Clinical or any other supplement.
Amplify Your Progress: Stack Deficit Clinical with Other Supplements
To optimize your results, consider stacking Deficit Clinical with these supplementary products:
Protein Powder: Supports muscle growth & recovery after intense workouts.
Branched-Chain Amino Acids (BCAAs): Reduces muscle soreness & promotes muscle protein synthesis.
Creatine: Enhances strength, power, & overall performance.
Multivitamins: Ensures you receive essential nutrients for optimal health & performance.

Get the Answers You Need: Frequently Asked Questions
Q: Can I take Deficit Clinical if I'm sensitive to caffeine? A: Start with a lower dose (half a scoop) to assess your tolerance. If you still experience sensitivity or discomfort, consider trying a stimulant-free fat burner.
Q: Is Deficit Clinical suitable for vegans or vegetarians? A: Deficit Clinical is made in a facility that processes milk, shellfish, wheat, and eggs. While it does not contain direct animal-derived ingredients, there may be a risk of cross-contamination. It is recommended to check with the manufacturer for more information on the suitability of the product for vegans or vegetarians.
Q: Can I take Deficit Clinical while pregnant or breastfeeding? A: Deficit Clinical is not suitable for pregnant or breastfeeding women. Always consult a healthcare professional before using any supplements during pregnancy or breastfeeding.
Q: Can I use Deficit Clinical as my pre-workout? A: Yes, you can. Deficit Clinical shall provide the energising effect of a pre-workout supplement, it, however, does not contain many strength-enhancing ingredients including creatine or beta-alanine that are found in a traditional pre-workout supplement.
Concluding Thoughts: Experience the Power of Deficit Clinical
Faction Labs Deficit Clinical is a potent and versatile supplement designed to help you achieve your fitness and weight loss goals. With its powerful blend of ingredients, Deficit Clinical offers a range of benefits, including increased metabolism, enhanced energy, improved mood, appetite control, and support for water balance and detoxification.
Incorporate Deficit Clinical into your daily routine to unlock its full potential and reach the results you've always desired. As always, consult a healthcare professional before starting any new supplement, and remember to combine it with a balanced diet and regular exercise for the best results.