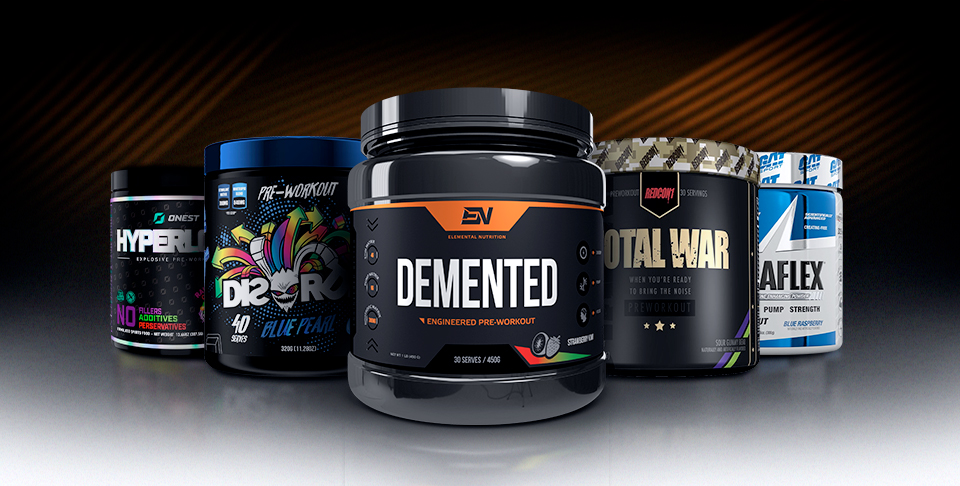 In the ever-evolving industry of supplements, we felt more than enough time has elapsed to put together a fresh list of this year's strongest pre-workouts.. Some of last year's power-packed pre's will be making their welcome comeback to the list, but more excitingly, you shall see below the newest and most advanced combinations of fully dosed pre-workouts ever make their debuts. In short, Australians have never had more choice when it comes to high stimulant strong pre-workouts. The newest formulations are the best in recent memory.
Let's get started…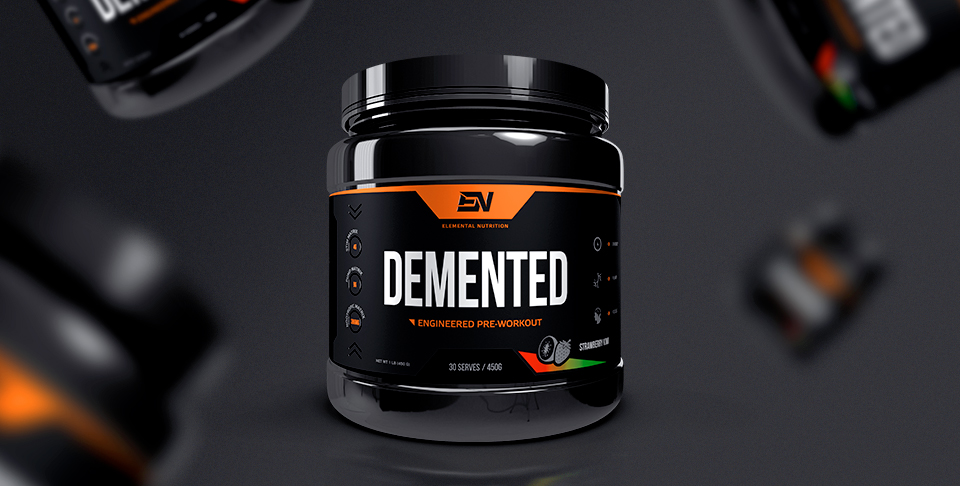 1. Elemental Nutrition Demented
The best is EN's Demented which has certainly broken the mould. Seriously, folks, this pre is no joke. With an excellent array of ingredients in full doses. As such it has a huge 15g serving size which from our experience shall be OTT for most users. We do see most users settling for a half scoop, this, in turn, means you're getting a massive 60 serves per container, making it the best value high stimulant pre-workout in Australia. The star of the show though is the performance of Demented which offers extreme long-lasting clean energy, vasodilation and pump which is difficult to comprehend without experiencing it, plus a nootropic effect which shall have you feeling intoxicated. This formula really is Demented.

Demented's caffeine content falls into the 400mg range, however, caffeine is only one part of Demented's game changing 4250mg "Stimulant Matrix". As opposed to relying solely on a caffeine energy kick, Elemental Nutrition have utilized the effects of other explosive ingredients including L-taurine, Carnosyn® & Beta-Alanine. This scientifically engineered "Stim Matrix" used by EN allows for your body's stimulation system to defy the laws of physics and have the ultimate up, without having to endure the same intensity come down (essentially it's crash-free.) Demented also includes a massive 9,000mg "Pump Matrix" that incorporates the novel ingredient Vaso6™ plus 5 others. Last but not least, EN has included a 386mg "Nootropic Matrix" for extreme feel-good laser like focus.
For your own safety, please follow the manufacturer's label dosage recommendations and begin on a reduced dose (half a scoop).
Available in 5 mouth-watering flavours. So good is EN's Demented we are pleased to recommend it to any serious pre-workout user for the Demented pre-workout experience of a lifetime.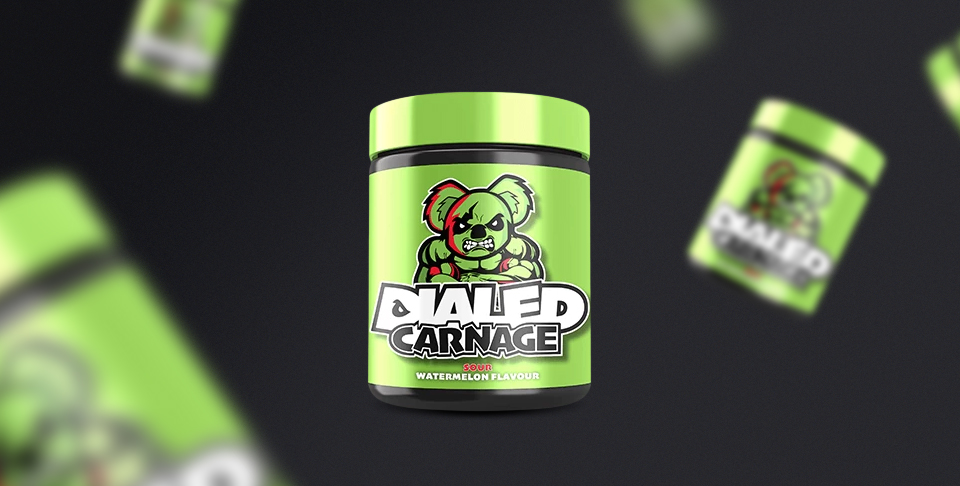 2. Dialed Carnage
Dialed Carnage claims the second spot among the strongest pre-workout supplements for 2023. Powered by The X Athletics (TXA), this Xtreme Stimulant Pre-Workout is tailored for experienced users seeking maximum results. With 450mg of Caffeine Anhydrous, it offers explosive energy & heightened focus.
The Carnage Performance + Pump Blend contains key ingredients like Citrulline Malate and Beta Alanine, enhancing pumps and muscle endurance. Dialed Carnage is a powerhouse formula designed to unlock your true potential, delivering intense energy & mind-blowing pumps. Choose from three flavours: Gold Rush Lemon Crush, Silver Cowboy Classic Cola, or Sour Watermelon, & experience the next level of intensity in your hardcore high-stim fueled journey.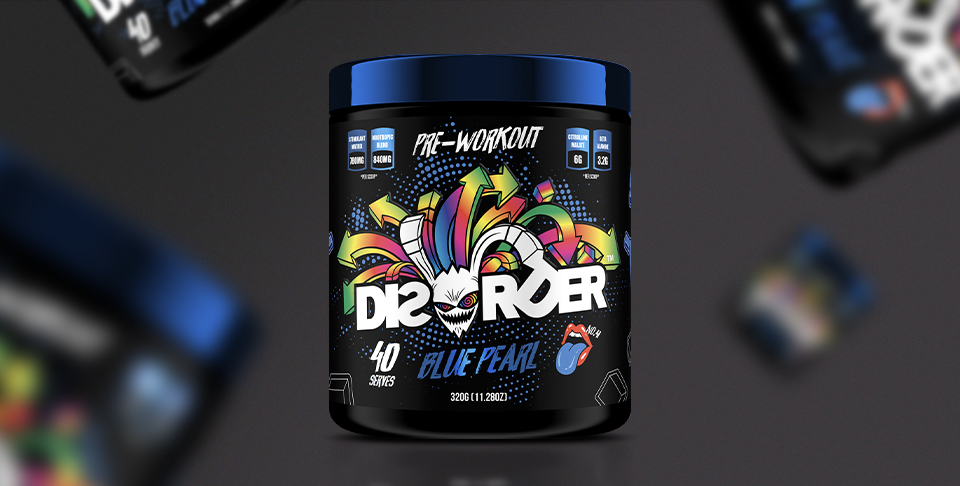 3. Faction Labs Disorder
Faction Labs started their trifecta of debut supplements in 2019 with their big gun, Disorder. Although this is their first-time supplement, it is not a supplement for your first time.
With a gigantic never heard of before 500mg of caffeine per "double dose" (2 scoops), it'll be sure to be felt by even the most tolerant of caffeine users. But this product is more than just a Starbucks double shot Trenta on steroids, it also includes a respectable 6,000mg of L-citrulline Malate for an effective pump, the clinically dosed 3,200mg of beta-alanine for prolonging of lactic acid build-up along with a host of other focus type ingredients to ensure you get and stay in the zone until the very end of your workout.

4. Merica Labz Castle Bravo
In 2023, Merica Labz Castle Bravo firmly secured its position at number 3 on the list of the strongest pre-workout supplements. This explosive pre-workout formula has captivated hard-core gym junkies with its unparalleled potency & performance-enhancing effects.
With a cutting-edge blend of 450mg of caffeine from both Caffeine Anhydrous & Caffeine Citrate, alongside an array of powerful pump ingredients like L-Citrulline Malate, Beta Alanine, & Peak02, Castle Bravo delivers an adrenaline-fueled experience like no other.
The supplement's ability to provide intense & sustained energy, laser-sharp focus, & increased endurance has earned it a well-deserved spot among the top contenders in the realm of pre-workout formulations in 2023.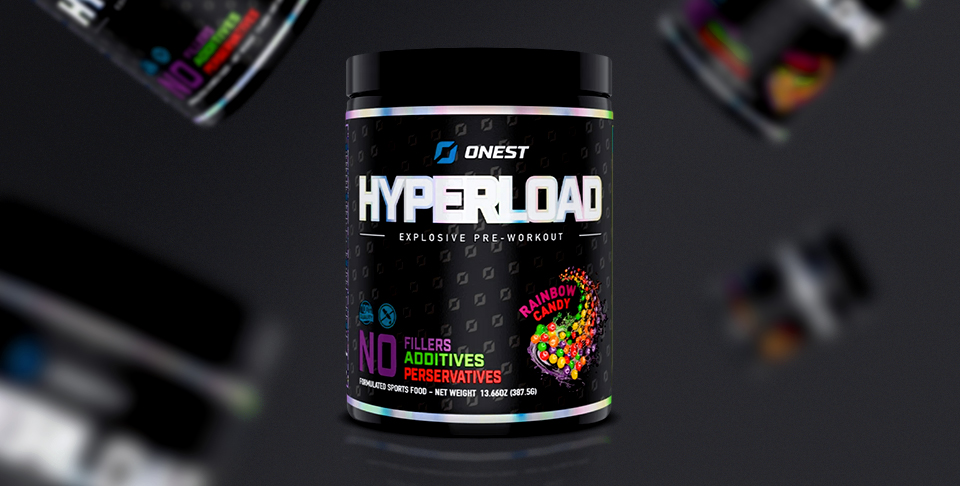 5. Onest Health Hyperload
Onest Hyperload has made its way to the Australian market, and take it from me, this is good news. Onest Hyperload aims for clean, long-lasting energy with performance and pumps in mind. Its ingredients are sub-categorized into separate sections, a pump/performance list as well as an energy/focus list.
Their pump/performance ingredients include a whopping 7.2g of the vast-dilator l-citrulline malate as well as beta-alanine and betaine anhydrous (all work in unison to improve physical performance and decrease the rate of fatigue.)
As for energy/focus, as you could imagine the main ingredient is caffeine in its anhydrous form at a sweet spot of 200mg. This is further complemented by di-caffeine malate (also known as Infinergy) which is caffeine bonded with malic acid to prolong its release. They have also included nootropics (such as Alpha GPC) to enhance mental focus, often resulting in an improved mind-muscle connection as well as an overall more productive workout.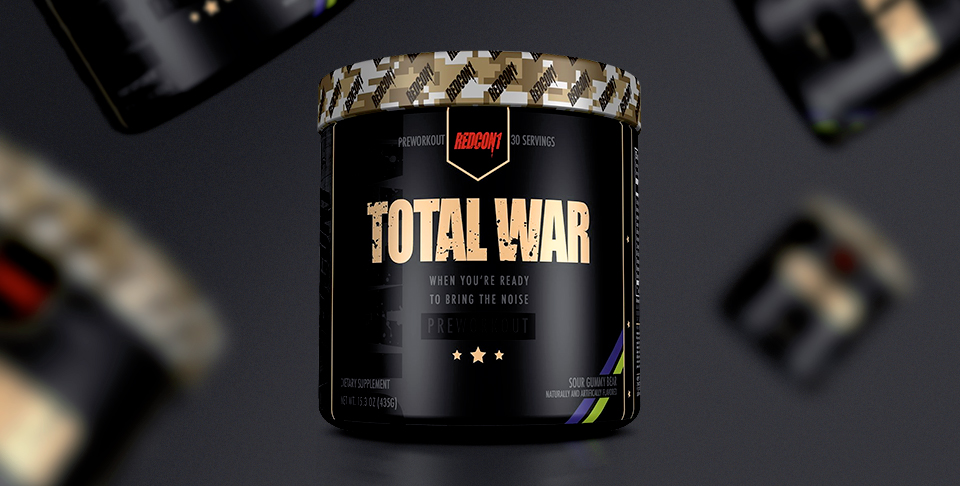 6. Redcon1 Total War
The fact that Total War has dropped down a few spots since last year is not at all a knock on its quality, rather its return to the list at all speaks volumes of its longevity in such a rapidly evolving market.
Keeping to the trend of our previously 2 mentioned products, Total War also has clinically dosed amounts of Beta-Alanine (3.2g) and L-Citrulline Malate (6g) but where it most noticeably differs is the caffeine content.
Total War contains a much more tame 250mg of Caffeine Anhydrous, along with a further 100mg of Infinergy (Di-Caffeine Malate) which is caffeine bonded with Malic Acid for a slower release, thus meaning a lesser crash.
Total War is no slouch and maybe a more viable option for those more sensitive to the effects of super-high stims, or those who want it strong, but not off the chart strong.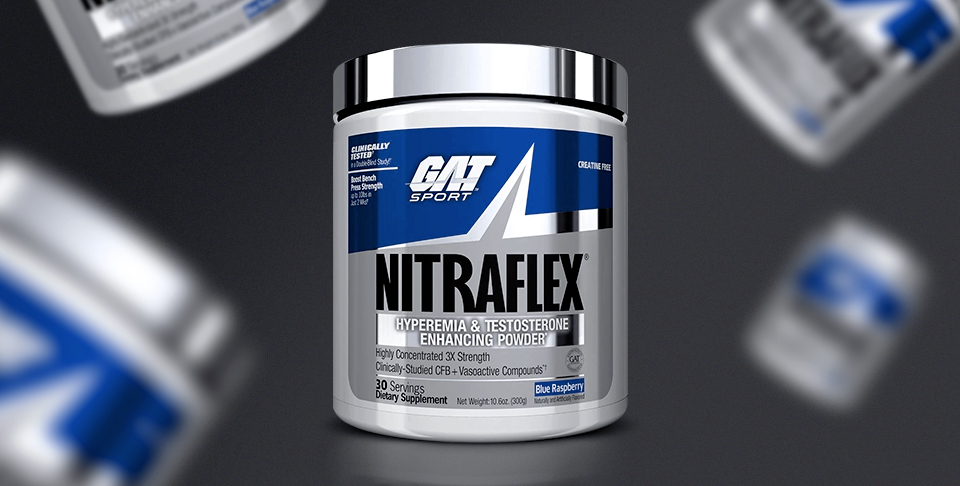 7. GAT Nitraflex
GAT Nitraflex is an all-time favourite for almost every serious athlete. Nitraflex is considered one of the top strongest pre-workouts for a few years now and has continued to follow through thanks to its solid formulation.
Nitraflex offers plenty of ingredients to help with strength, endurance, performance, and pump. Additionally & uniquely it also supports male testosterone production with its "testosterone-enhancing complex". Best mixed with a bit more water, Nitraflex is a potent pre-workout that will get you the results you want.
Worth a Look
Aside from the top 6, there are other alternatives that have made a close cut to the list that you can also check out below. These include: