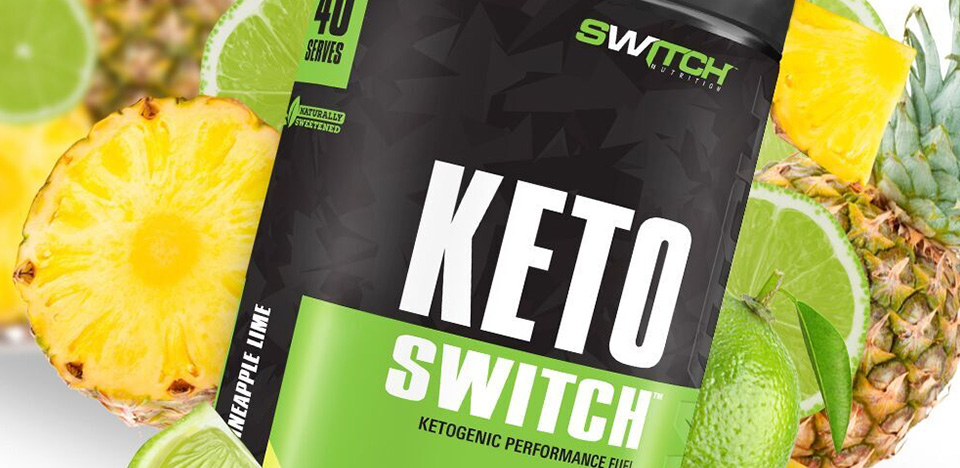 Quick Summary Points
Keto Switch is renowned for being one of the most delightful-tasting ketone supplements
Indulge in the natural goodness of Keto Switch with its range of 5 captivating flavours
Pine Lime emerges as a crowd favourite, boasting a tangy & refreshing twist, it is the best-selling flavour at Mr Supplement
Customize your flavour intensity by adjusting water levels
All Keto Switch flavours are crafted using natural sweeteners & are free from gluten, lactose, & soy, making them suitable for vegans & those who are diet-sensitive
Prepare to experience the pinnacle of flavour & quality with Keto Switch
Introduction: The Flavourful World of Keto Switch
In the world of ketone supplements, Keto Switch reigns supreme, captivating the taste buds of health enthusiasts across Australia. Switch Nutrition, an innovative player in the market, launched Keto Switch as an early entrant, capturing the hearts of savvy consumers seeking an Australian-made ketogenic supplement.

Exploring Keto Switch Flavours: A Taste Adventure
Initially introduced with two delectable flavours, Keto Switch has now expanded its range to a total of five enticing options:
Chocolate: A classic indulgence that offers a rich & satisfying experience
Lychee: Immerse yourself in the tropical sweetness of this delightful flavour
Peach Mango: Experience the harmonious blend of juicy peaches & succulent mangoes
Pine Lime: A tangy delight that stands out as the most popular flavour among our customers
Raspberry: Revel in the vibrant refreshing essence of ripe raspberries
Choosing The Best Flavour of Keto Switch
Determining the best flavour is a subjective endeavour, as taste preferences vary from person to person. However, according to our sales data, Pine Lime emerges as the clear favourite, often enticing customers with its tangy bite. For those seeking a sweeter note, Peach Mango, Raspberry, and Lychee offer a delightful treat. Pine Lime also makes an excellent addition to your pre-workout routine, providing an invigorating boost.
As for the chocolate flavour, opinions are divided. The inherent bitterness of BHB salts makes citrusy & tangy flavours more suitable for masking, while traditional dairy flavours like chocolate, strawberry, & vanilla present a unique challenge. If you possess an adventurous palate, the chocolate Keto Switch may be a suitable choice. However, if you are like the majority of users, we recommend sticking to the fruity flavour varieties of Keto Switch.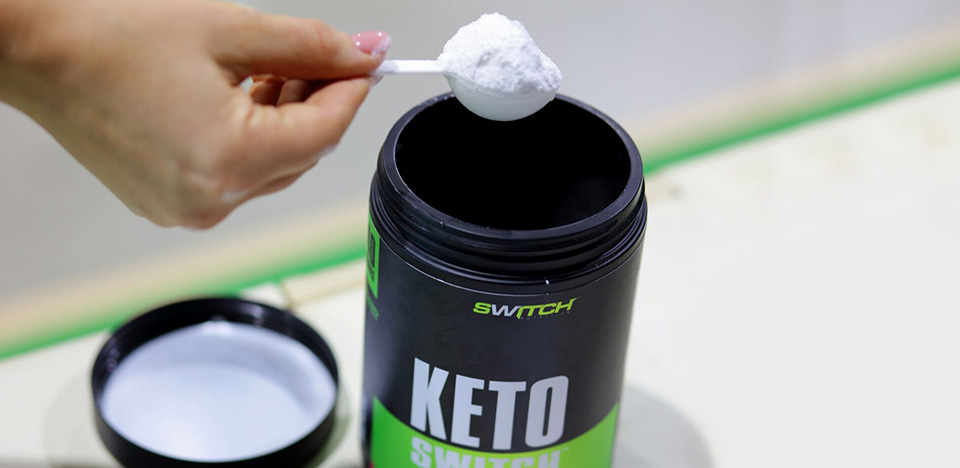 Improving the Flavour of Keto Switch: Tips & Tricks
To achieve the optimal flavour experience when preparing Keto Switch, it's recommended to follow the serving suggestions diligently. Pay careful attention to the scoop size & water quantity. Even slight modifications can significantly impact flavour intensity.
Add an extra 100-150ml of water for a milder taste, allowing the flavours to harmonize and become more diluted. Conversely, if you prefer a more concentrated experience, reduce the water amount whilst maintaining the full keto switch serving size.
Keto Switch Flavour: A Taste Sensation Worth Exploring
Switch Nutrition deserves commendation for creating one of Australia's finest-tasting ketone supplements. Even individuals with discerning palates will likely find a flavour they adore within the Keto Switch range. With a great range of flavour choices Switch Nutrition remains committed to fulfilling the evolving needs of the Australian keto dieters. Stay tuned for more exceptional products from this dynamic brand.