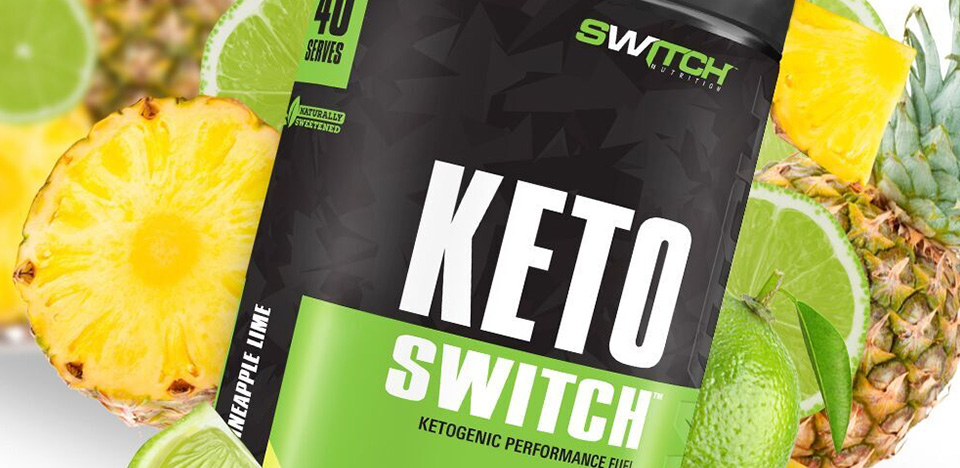 Quick Summary Points
Keto Switch rated one of the best tasting ketone supplements
Available in 5 flavours (all natural)
Pine Lime one of the most popular flavours
Increase water of reduce dosage to adjust flavour intensity to your liking
One of the hottest keto supplements in Australia is Keto Switch. As an early entrant to the Australian ketone supplement market, Switch Nutrition saw a rapid uptake of Keto Switch as savvy demanding Australian consumers were keen to get their hands on Aussie made product.
Keto Switch Flavours
Initially launched with just two flavors, Keto Switch now comes in a total of 5!
Chocolate

Lychee

Peach Mango

Pine Lime

Raspberry
The other bonus is all flavors are naturally sweetened. Cognisant of the complex dietary requirements of the average supplement user, Switch Nutrition also made all flavors free of other common nasties like gluten, lactose and soy; making it suitable even for vegans!
Best Flavour of Keto Switch
But what's the best flavour you ask? Well the one rule with flavours is that no single one suits everyone. Having said that, our sales data suggests Pine Lime is the standout in terms of popularity and repeat purchases.
Pine Lime tends to have more of a tangy bite to it, while Peach Mango, Raspberry and Lychee all have a sweeter note as their names suggest. This makes it ideal for adding to your pre-workout if you so choose.
What about chocolate you ask? Well the reviews are mixed. The inherent bitter taste of BHB salts means they are naturally more amendable to masking with citrusy/tangy flavors as opposed to popular dairy flavours of chocolate, strawberry and vanilla.
So if you're someone that can stomach just about any flavour of pre workout or protein powder, then you'll likely have no issue with the chocolate Keto Switch. But if you're very fussy when it comes to your protein powder, you might want to stick with the fruity flavor varieties of Keto Switch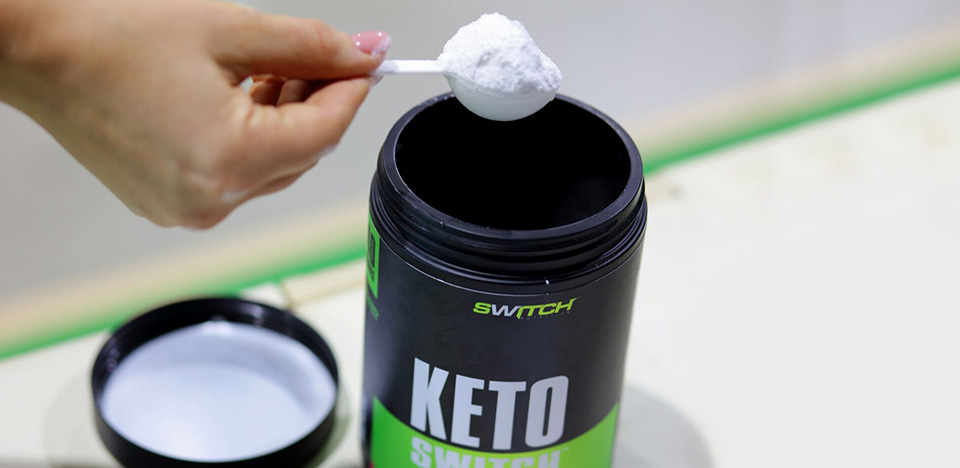 Tips on Improving Flavour of Keto Switch
When mixing Keto Switch, it's important to follow the serving suggestions; paying careful attention to size of scoop and amount of water. A reduction in water of 100ml or an extra gram of powder can make a dramatic difference to intensity of the flavor.
If you find the intensity of the flavor too much, simply add an extra 100-150ml of water and that should make it easier on the palette. Conversely if you don't want to be having 600ml of fluid just to take your keto supp, simply try using a gram or two less of powder.
Keto Switch Flavour Bottom Line
Switch Nutrition are to be commended on releasing one of the best tasting Australian made ketone supplements. Even consumers with a fussy palette are likely to find a flavor they like in the range. With recent changes to their serving size and an expansion of flavours, it's clear that Switch are committed to serving the changing needs of the Aussie keto supps market. Expect to see more great products from these guys soon.