Supplements for Runners
Best Running Supplements
Supplements are not just for bodybuilders, and a large number of runners, from sprinters to endurance athletes, casual and competitive, are turning to supplementary nutrition.
For some people, supplements can provide the competitive edge that takes them to the next level, but there are so many products out there that can do more than just optimise performance. Products that enhance recovery, help prevent injury, and support overall health are used by many runners to ensure that they stay focused, fit and are able to keep running in

the long term.
Supplements for Runners - Endurance
Endurance sports can be intense and take a big toll on the body. Endurance supplementation is designed to make sure the athlete has the strength and resources to get through the run and to assist a full recovery.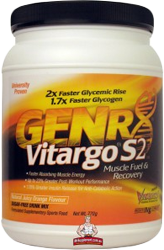 *Vitargo is a carbohydrate energy source developed with the needs of endurance athletes in mind, and it is one of the best products on the market for long-distance runners. Vitargo is sugar free and has a low osmolarity, high molecular weight structure. This means that it will not sequester water from the body or produce a heavy, bloated feeling like some carbs do. This revolutionary carbohydrate has been scientifically proven to replenish glycogen twice as fast as other supplements containing sugars like maltodextrin.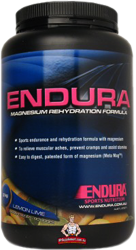 *Endura Rehydration is a sports drink developed for endurance athletes that replaces both energy and electrolytes. Electrolytes are important for an endurance runner, not only because they are depleted during long periods of exertion and must be replaced to prevent cramps and maintain optimal muscle functioning, but because electrolytes can hasten the speed of rehydration. On top of this, Endura Rehydration contains delivers rapidly absorbed carbohydrates for instant energy.
Supplements for Runners - Muscle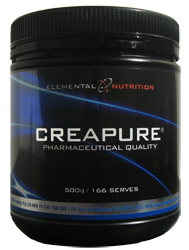 At the other end of the spectrum are sprinters who run in short, intense bursts, and benefit from supplementation that maximises the amount of power the muscles are able to generate.
*Elemental Nutrition Creapure – Creatine Monohydrate is one of the safest, most effective and best researched sports supplements on the market. Creatine enhances the regeneration of ATP, which is the source of fast, explosive energy in the muscles, so it is the perfect supplement to enhance sprint performance. Creapure is a top quality, pharmaceutical grade creatine monohydrate, and Elemental Nutrition provide the best value on the market.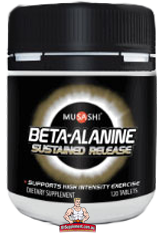 *Musashi Beta Alanine – Beta Alanine is a cellular buffer, which means it is able to blunt the accumulation of acid in the muscles during intense bursts of anaerobic activity. Acid accumulation is a significant factor in decreased muscle output and fatigue, so Beta Alanine is the perfect supplement for runners who are trying to push things that little bit harder. Musashi's Beta Alanine is slow release and so avoids the notorious tingles that can accompany other Beta Alanine products.
Supplements for Runners - Recovery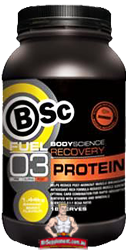 Recovery is an important concern for all runners. Running works the muscles hard and depletes a number of vital nutrients from the body. Recovery is when the body repairs itself, and providing the appropriate support can speed up this process and ensure that recovery is full and complete, preventing injury and retaining form.
* BSc Fuel Recovery Protein contains is an optimal blend of protein and carbs which helps athletes bounce back quickly. The carbohydrate matrix contains both rapid and long acting ingredients to replace lost glycogen and normalise blood sugar, while the rapidly absorbed whey protein prevents muscle catabolism. With added amino acids and electrolytes, this is a very comprehensive supplement that will have any runner back on the track in no time.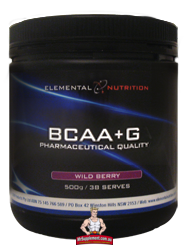 *Elemental Nutrition BCAA + G - Branched chain amino acids have again and again been proven key to rapid, successful recovery, while glutamine is leached from the muscle during exercise, and must be replaced to prevent muscle breakdown and boost the immune system. These essential, anabolic aminos have been combined in the optimal physiological ratio, to produce the ultimate recovery amino blend.
Supplements for Runners - Joints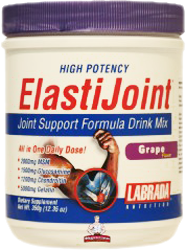 A runner's knee joints would have to be amongst the hardest working body parts around. Joint problems can not only impact an athlete's performance, but general mobility and livelihood, so most runners know how vital it is to preserve the health of their joints.
*Labrada ElastiJoint has everything a runner needs to preserve joint health. Collagen, MSM, chondriotin and glucosamine have all been proven to have a positive impact on the health of the connective tissue. Beetroot powder adds natural nitrates to this formula which open up the blood vessels, ensuring these vital nutrients get to where they are needed.
*Swisse Ultiboost Odourless Wild Fish Oil – Fish oil is renowned for its antiiflammatory properties, and it is of particular benefit to people suffering from joint pain. Wild Fish Oil is one of the best natural sources of omega-3s, and the clever odourless formulation delivers the benefits of these fatty acids without the side effects.