Supplements for Osteoarthritis
Osteoarthritis is a painful and debilitating condition, and also extremely common, estimated to affect 1.9 million people in Australia alone. It is not a single disease, rather, this term covers a number of conditions involving the degredation of the cartilage within the joints.
It is largely a disease of age, although people who place repeated mechanical stress on their joints through high use, like athletes and bodybuilders, are prone to develop this disabling condition at an earlier age. This can be devastating, so taking preventitive steps to protect and repair the joints is one of the best things a young, active person can do.
Osteoarthritis Symptoms
The main symptom associated with osteoarthritis is a continuous burning pain in the joint, associated muscles, and tendons. This can be accompanied by effusion, which is the accumulation of fluid, and swelling. It is commonly associated with decreased movement.
These initial symptoms can lead to secondary issues, such as the formation of nodes within the joints, and the atrophy and contraction of muscles, tendons, and ligaments associated with the affected area. These can cause additional pain and restrict movement further.
Treatment for Osteoarthritis
Aside from joint replacement surgery, osteoarthritis does not have a cure. The fact that the treatment is so drastic emphasises the importance of prevention. The symptoms of osteoarthritis are generally managed using anti-inflammatory drugs, whch come with their own potential side effects.
Many people are turning toward to safe and effective supplements to manage the symptoms of this disease, either on their own, or together with conventional treatment.
Osteoarthritis Dietary Supplements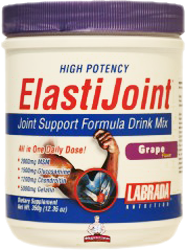 Osteoarthritis, particulrly in younger people, occurs when the joint is damaged faster than it can be repaired. There are a number of dietary supplements that can help prevent and treat osteoarthritis by providing the body with the nutrients necessary to speed the repair process. A number of comapnies have combined these into comprehensive joint suppport supplements. Let's take a look.
Labrada ElastiJoint is a comprehensive supplement that contains ingredients like chondroitin (1), MSM (2) and glucosamine (3), which have been shown to help repair joints, diminishing pain and inflammation associated with this condition. ElastiJoint is designed with younger, more active people in mind, and is perfect to prevent the onset of joint problems.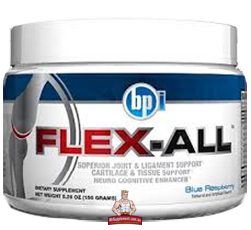 BPI Flex All contains structural ingredients which include two forms of collagen, glucosamine, MSM and chondroitin, in addition to a number of botanical extracts that have been used in the Ayurvedic tradition to treat joint pain and inflammation. These include Ginger, Turmeric, and Cissus quadrangularis (4).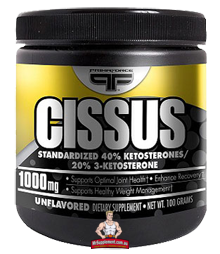 Primaforce Cissus is a pure extract of Cissus quadrangularis. This is a plant that has been used for many years in Ayurvedic and Chinese medicine to speed the healing of bones, joints and connective tissue. It has been scientifically shown to have an effect on joint pain (5)
Supplements for Osteoarthritis Pain
While minimising cartilage damage can prevent osteoarthritis pain, the discomfort and disability caused by this debilitating condition is unfortunately a part of life for many people. The good news is that there are a number of supplements that may be of benefit in controlling and managing the pain.
natures-own-odourless-fish-oil-2000mg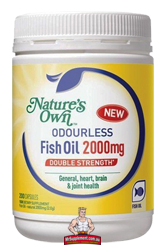 Omega-3 is a fatty acid with anti-inflammatory properties present in many marine oils, such as Nature's Own Odourless Fish Oil. There is a lot of research showing that omega-3 is effective in the treatment of inflammation caused by rheumatoid arthritis, an autoimmune condition with similar symptoms, and early trials are showing that omega-3 may also be effective in reducing pain and inflammation associated with osteoarthritis (6).
Vitamins and Osteoarthritis
There are a number of vitamins that have shown promise in managing and preventing osteoarthritis. Vitamin C, or ascorbic acid, has shown a lot of promise in encouraging the growth of cartilage, which is vital in the prevention of joint disease. It is included in supplements such as Labrada ElastiJoint (7).
There is also some research showing that vitamin E may be protective against osteoarthritis. In a population study, higher levels of this vitamin were associated with a lower incidence of osteoarthritis development (8).
A good multivitamin supplement is recommended for anyone suffering, or in danger of developing osteoarthritis. A supplement regime can be very beneficial in the management of osteoarthritis. Joint pain sufferers with any questions are advised to consult a doctor to discuss the integration of supplements into their treatment plan.
(1) Jordan KM, Arden NK, Doherty M, Bannwarth B, Bijlsma JW, Dieppe P et al. (2003). "EULAR Recommendations 2003: an evidence based approach to the management of knee osteoarthritis: Report of a Task Force of the Standing Committee for International Clinical Studies Including Therapeutic Trials (ESCISIT)". Ann Rheum Dis 62 (12): 1145–55.
(2) De Silva V, El-Metwally A, Ernst E, Lewith G, Macfarlane GJ (May 2011). "Evidence for the efficacy of complementary and alternative medicines in the management of osteoarthritis: a systematic review". Rheumatology (Oxford) 50 (5): 911–20.
(3) Zhang W, Moskowitz RW, Nuki G et al. (February 2008). "OARSI recommendations for the management of hip and knee osteoarthritis, Part II: OARSI evidence-based, expert consensus guidelines". Osteoarthr. Cartil. 16 (2): 137–62
(4) Rosenbaum CC, O'Mathúna DP, Chavez M, Shields K (2010). "Antioxidants and antiinflammatory dietary supplements for osteoarthritis and rheumatoid arthritis". Altern Ther Health Med 16 (2): 32–40.
(5) Bloomer RJ, Farney TM, McCarthy CG, Lee SR. Cissus quadrangularis reduces joint pain in exercise-trained men: a pilot study. Phys Sportsmed. 2013 Sep;41(3):29-35.
(6) Wu CL, Jain D, McNeill JN, Little D, Anderson JA, Huebner JL, Kraus VB, Rodriguiz RM, Wetsel WC, Guilak F. Dietary fatty acid content regulates wound repair and the pathogenesis of osteoarthritis following joint injury. Ann Rheum Dis. 2014 Jul 10.
(7) Cigan AD, Nims RJ, Albro MB, Esau JD, Dreyer MP, Vunjak-Novakovic G, Hung CT, Ateshian GA. Insulin, ascorbate, and glucose have a much greater influence than transferrin and selenous acid on the in vitro growth of engineered cartilage in chondrogenic media. Tissue Eng Part A. 2013 Sep;19(17-18):1941-8.
(8) Seki T, Hasegawa Y, Yamaguchi J, Kanoh T, Ishiguro N, Tsuboi M, Ito Y, Hamajima N, Suzuki K. Association of serum carotenoids, retinol, and tocopherols with radiographic knee osteoarthritis: possible risk factors in rural Japanese inhabitants. J Orthop Sci. 2010 Jul;15(4):477-84.