MusclePharm Combat Crunch Bar
MusclePharm Combat Crunch Bar Facts
Rumours have been circulating about a new MusclePharm range, based around their wildly popular Combat protein – the Combat Crunch Bar will be MusclePharm's first foray into protein bars. Combat is widely hailed as one of the best tasting proteins on the market, so it's fair to say that MusclePharm have set the bar quite high by applying the Combat branding to the Crunch Bar. We're looking forward to tasting the results!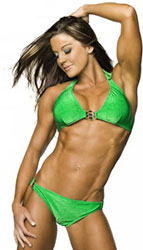 MusclePharm Combat Crunch Bar Review & Ingredients
Besides an expectation of deliciousness, we know very little about the Combat Crunch Bar, although, like most of the popular bars on the market, it is probable that the protein formulation will be based on a blend of whey and casein.
What we do know is that they will come in a box of 12, contain about 20 g protein per bar and will be fairly low in carbs and sugars. An extra bonus is that they will be gluten free. With this type of recipe, it looks like MusclePharm will be taking on the ever popular Quest Bars. However, its main point of difference compared to Quest bars is that it is expected to be firm and crunchy as opposed to chewie.
Texture is often a problem with protein bars, so the word "Crunch" is encouraging. Hopefully MusclePharm takes their cues from someone like Premier Nutrition, whose peanut and rice-crispie laden Titan bar is a hit.
MusclePharm Combat Crunch Bar Release Date
No time frame has been given for the Combat range, which is currently believed to be in early development. Needless to say, any new release from market leaders MusclePharm is going to be hotly anticipated, and we can only hope the Combat range makes an appearance on the market soon.