Quick Summary Points
Energy Endurance Supplements are formulated specifically to boost energy and enhance endurance particularly for athletes engaging in endurance activities

These dietary supplements can include stimulant based energy supplements, carbohydrates, herbal and energy drinks

Energy Endurance Drinks help athletes hydrate after exercise but also provide electrolytes, sugar and other nutrients that can be depleted during physical exertion

For further endurance support, energy endurance supplements can be stacked with creatine, caffeine, or amino acids
Energy & Endurance Supplements

In this day and age where we're working longer hours, have more commitments and try to pack in as much as possible into our daily routine, energy becomes so much more important in our daily lives. Getting more energy is vital to helping you tackle through daily tasks and besides getting more sleep and eating healthier, one of the best ways to get a quick boost of energy is through the use of energy supplements. Here we take a look at some of the most common forms of energy supplements and how it can help you.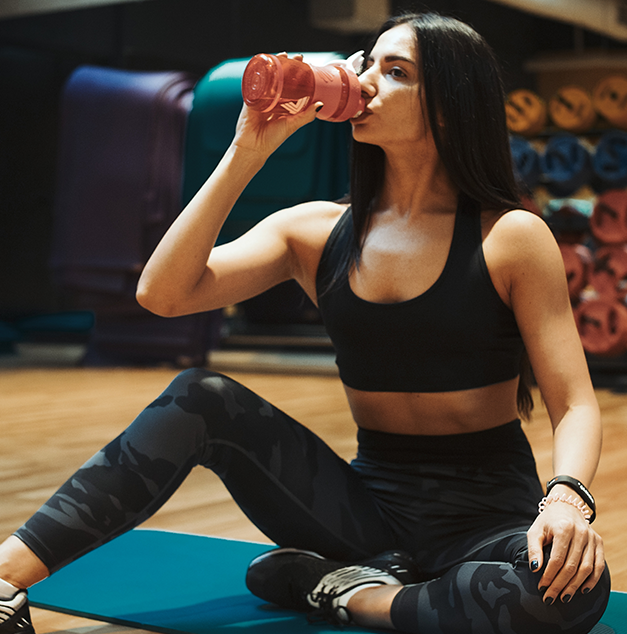 Taking the right supplements can reduce fatigue and give you the energy to blast through a marathon or an extended training session. Not having the right fuel can cause a more rapid onset of fatigue, leading to diminished performance. As you exercise, carbohydrates in our body are broken down in order to provide the necessary fuel to move your muscles and limbs. The longer you work, the more carbohydrate get used. Therefore a range of endurance supplements exist to provide a quick but lasting hit of carbohydrates to help maintain maximum performance. The main carbohydrates to look out for in endurance supplements are maltodextrins, waxy maize, and dextrose.
Another common factor for fatigue and poor endurance performance is the reduced flow of oxygen to your working cells. In order to maintain performance, we need to be able to supply plenty of oxygen which will be used to more efficiently burn fuel. A number of supplements exist to help enhance the amount of oxygen coming into our body and to our cells. These generally work by increasing the size of our blood vessels temporarily. This way, more blood carrying more oxygen reaches your muscles more often. Some supplements and ingredients to look out for include Nitric Oxide Precursors such as Citrulline, Arginine, Inosine, Beetroot Extract, B-Vitamins, and Ribose.
Not only is fatigue physical, but it can can also be mental. Being tired mentally can reduce focus, concentration, and attention, leading to poor workouts, poor performance and impaired decision making. A variety of endurance supplements supply ingredients you need to help combat mental fatigue. The key ingredients to look out for include Caffeine, Beta-Alanine and Agmatine.
Intense and/or extended training can leave the body and the mind fatigued, often before training has finished. In order to overcome this, you must achieve the right balance of pre-workout and intra-workout supplementation. Combining key energy and endurance supplements will provide you with the necessary fatigue busting ingredients such as carbohydrates, electrolytes, ribose, oxygen enhancers and nootropics (mind boosters) will help you be beat fatigue and ensure that you'll be finishing strong and come out on top as a winner.
Stimulants - Energy Supplements That Kick

These stimulant based energy supplements usually contain ingredients such as caffeine & synephrine (previously ephedrine before being banned) and have been praised for including the added benefit of supporting fat loss. Stimulant based supplements offer a great burst of energy and can also increase metabolism, thus causing the user to burn calories faster. Stimulants will keep you alert both physically and mentally and help you get the most out of your training session. When using stimulant based energy supplements it's best to stick to the label's recommended dosage, as higher doses can lead to negative side effects.
Carbohydrates for Energy - Fuel For Your Body

Composed of carbon, hydrogen and oxygen, carbohydrates are one of the body's three natural energy sources along with proteins and fats. Carbohydrates are often cited as a natural source of physical energy, but they also provide mental energy for the brain. Their function does not stop here - many types of carbohydrates also contain fibre, which maintains healthy metabolism and bowel movements. A gruelling training session can burn through the body's store of glycogen (one of our main energy stores), which is why it is normal to feel tired, or even exhausted after a workout. For people such as athletes and those training for strength who regularly participate in hard exercise, it is not always possible to consume enough carbohydrates in a day. This is why many turn to carbohydrate supplements to avoid poor performance and fatigue and increase energy.
Herbal Supplements for Energy - Natural Highs
Herbal energy supplements contain natural energy boosters such as the herb ginseng, green tea extract and cayenne. Most herbal energy supplements will increase metabolism rate as well as provide the user with a boost for their workout. Ginseng is typically the main ingredient in such supplements. Used as an herbal energy source for many years, ginseng has also been known to elevate mood, enhance endurance, improve immune functions and speed up recovery time after a workout. Recommended ginseng dosage is about 1 to 2 grams daily. It should not be taken by pregnant women or people with high blood pressure.
Energy Drinks for Energy & Rehydration
Energy Drinks not only help athletes hydrate after exercise but also provide electrolytes, sugar and other nutrients that can be depleted during physical exertion. As carbohydrates burn quickly during exercise they need to be replaced in order to keep up energy levels. Sports Drinks containing simple carbohydrates help to fuel the body with a rapid energy boost. Most if not all of them also contain electrolytes, which contain many of the essential minerals that are lost through sweat during exercise including Sodium, Potassium, Calcium, Magnesium, Chloride, Bicarbonate, Phosphate and Sulphate. There are three main types of sports drinks on the market; Isotonic, Hypertonic and Hypotonic. During exercise sports drinks are ideal for replacing lost fluids and increasing energy. After exercise sports drinks can increase the rate of rehydration and replenish essential minerals lost through sweating.
Endurance Enhancers - Train for Longer
Besides the above supplements, there are a range of ingredients commonly used in energy supplements which are known for their ability to support endurance and longer duration training. These include Energy Gels, Creatines or Creatine Monohydrate, Caffeine, Amino Acids, HMB and various Amino Acid's including BCAA's. Basically, these supplements ensure that oxygen consumption levels are at their best, thus providing a longer lasting and more successful workout to the user. Other benefits include lifting Nitric Oxide levels and reducing lactic acid levels within the body helping you to train for longer and with less fatigue.