The weather is starting to warm up, which means it's time to emerge from our cocoons of warm clothing. It is completely unfair that hiding under a blanket and necking hot chocolate for six months can leave your body in need of a bit of a tone up, but unfortunately those are the breaks, and many women are looking to put their best foot forward this summer. Let's have a look at some supplements that can help.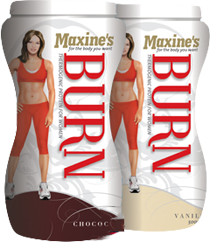 What supplements can help a woman get in shape for summer?
There is no such thing as a supplement that acts like a magic bullet, and as most people are well aware, the best thing for someone trying to get in shape for summer is to follow a sensible, nutritious low kilojoule eating plan and an exercise schedule that focuses on strength and fitness.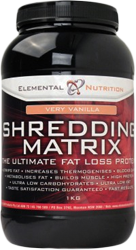 That said, there are a number of supplements a woman can use to make things easier, and a weight loss protein is the first of these. It can be difficult for an active woman to get the protein she needs, particularly if she's following a restricted diet. There are many reasons to eat protein. Firstly, it helps to conserve lean muscle. Muscle is important because it provides tone and definition, and burns more energy at rest than fat, keeping the metabolism high. Because protein makes you feel full, it is great for appetite control, and because of the thermic effect, your body actually burns more energy digesting protein than it does fats or carbs. A weight loss protein combines these benefits with a range of fat loss ingredients that help you tone up. Some great products are Maxine's Burn and Elemental Nutrition Shredding Matrix.
If you're sorted on the protein front, but want to kick start your weight loss, there are plenty of fat burners on the market. These supplements are popular with both women and men, and generally combine a number of ingredients, like metabolism boosters, fatty acid transporters, thermogenics, appetite suppressants and stimulants, into a formulation that fights fat, boosts energy and can help you keep on track with your weight loss goals or break through plateaus. Check out our article on the Best Fat Burners of 2015.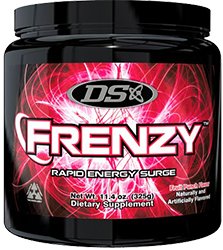 Exercise is just as important as diet, and if you want a lean, toned, physique, you're going to have to put some time in at the gym. Unfortunately, a side effect of a weight loss diet can be a lack of energy and motivation, which makes exercising the last thing you feel like doing. This is where a pre-workout can come in. There is a lot of variety on the market, but most women will be looking for something with a good matrix of pick me up ingredients, energy and stamina boosters, and less of a focus on pump and muscle gain. There are women's pre-workouts on the market, such as the popular Fit Miss Ignite, but supplements like Cellucor C4 and Frenzy by Driven Sports are great for motivation and are very popular with women as well as men.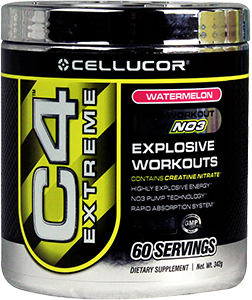 It is important to remember that the vast majority of women, physique and hormones will prevent the development of bulky muscles, so don't hold back!
In Summary - Some supplements can be very effective for weight loss and toning when used in conjunction with a healthy, low calorie diet and regular exercise.
With protein powders and fat burners to kick your weight loss up another level, and a pre-workout to give you motivation for the all important exercise component, you'll be lean, toned and ready for summer in no time.