Quick Summary
Musashi Shred and Burn is a weight loss protein by renowned Australian supplement manufacturer, Musashi
The product offers a range of key ingredients, including whey protein concentrate, Theobroma cacao, hydroxy citrate complex, caffeine, & nicotinic acid
Listing with the Therapeutic Goods Administration (TGA) demonstrates Musashi's commitment to quality & substantiated therapeutic claims
Pros of Musashi Shred & Burn include well-dosed fat burner actives & certification by Informed-Choice
Mr Supplement staff member David rates the product as excellent-tasting & easily mixable
Each serving provides 22.7g of protein, along with 3.3g of total fat, 4.3g of carbohydrates, & 58mg of sodium
The inclusion of whey protein concentrate ensures a valuable protein source
Incorporating Shred and Burn into an appropriate physical training or exercise program is best for optimal results
Musashi Shred and Burn provides good value for entry-level users but could benefit from a higher percentage of high-quality proteins like WPI or HWPI
Overall, Shred and Burn offers a quality fat-loss protein option backed by Musashi's reputation in the industry
Introduction
Musashi Shred and Burn is a highly respected weight loss protein released by Musashi, a leading Australian supplement manufacturer. In this comprehensive review, we will analyze the key aspects of Musashi Shred and Burn, including its ingredients, pros & cons, & overall effectiveness. Whether you're an athlete, fitness enthusiast, or someone looking to achieve weight loss goals, this review aims to provide valuable insights to help you make an informed decision about this protein powder.
Shred and Burn: Key Ingredients & Their Benefits:
Whey Protein Concentrate: Provides a valuable source of protein that supports muscle building & recovery.
Theobroma Cacao: Contains compounds that may aid in weight management & provide antioxidant benefits.
Hydroxycitrate Complex: Derived from Garcinia cambogia, it may help reduce appetite & inhibit fat storage.
Caffeine: Boosts energy levels, enhances focus, & can increase metabolism & fat burning.
Nicotinic Acid: Also known as niacin, it supports energy production & can help maintain healthy cholesterol levels.
Each of these key ingredients in Musashi Shred and Burn plays a vital role in promoting fat loss & supporting muscle development. Whey protein concentrate provides a high-quality protein source essential for muscle repair & growth. Theobroma cacao contains compounds that may aid in weight management and provide antioxidant benefits. The hydroxy citrate complex derived from Garcinia cambogia may help reduce appetite & inhibit fat storage. Caffeine acts as a stimulant, boosting energy levels, enhancing focus, & increasing metabolism & fat burning. Nicotinic acid, also known as niacin, supports energy production & helps maintain healthy cholesterol levels. Together, these ingredients create a comprehensive formula designed to assist individuals in achieving their weight loss & fitness goals.

Musashi Shred and Burn: Flavour, Taste & Mixability
Mr Supplement staff member David conducted a taste test on Musashi Shred and Burn and rated it as an excellent-tasting protein powder that mixes easily. This positive feedback adds to the product's appeal, making it a pleasure to consume & incorporate into your daily routine. Musashi has made an art form of formulating great-tasting products & Shred and Burn is no exception.
Shred and Burn is available in Chocolate Milkshake or Vanilla Milkshake, in a 900g or 2Kg tub providing 26 or 58 serves respectively.
Significance of TGA Listing
Musashi's decision to list Shred & Burn with the Therapeutic Goods Administration (TGA) highlights their commitment to quality & safety. This listing ensures that the product meets regulatory standards & provides consumers with confidence in its credibility.
Because the product is listed with the TGA, it means that it doesn't come with the usual nutritional panel & list of ingredients that you find on most protein supplements. As such, it is hard to determine exactly what all the other ingredients (apart from the actives above) are in the product. For instance, all the label says in regards to the protein content is that it contains 22.7g of 'quality whey protein'. But we don't know what type of whey protein this is, however, with 3.7g of lactose in every serving, it would seem highly likely that it is in fact whey protein concentrate, as a whey protein isolate would not carry that much lactose/sugar per serve.
Detailed Nutritional Information
Musashi Shred and Burn provides 22.7g of protein per serving, supporting muscle building & recovery. However, the overall protein percentage falls within the lower range compared to similar protein powders. The majority of the protein used in Shred and Burn comes from whey protein concentrate & whole milk powder. Additionally, the product contains 3.3g of total fat, 4.3g of carbohydrates, & 58mg of sodium per serving.

Directions for Use & Storage Recommendations
To enjoy Musashi Shred and Burn, simply add 34g (1 heaped scoop) of the powder to 200mL of water in a shaker. It is recommended to store the product in a cool, dry place below 30°C, away from direct sunlight. Following these instructions ensures optimal usage and maintains the product's quality.
Suitability & Warnings
Musashi Shred and Burn is not recommended for children under 15 years of age or pregnant women. Individuals with specific medical conditions should consult healthcare professionals before incorporating it into their diet.
Analysis of Market Positioning
In the highly competitive market for weight loss proteins, Musashi has positioned Shred and Burn strategically. While the product offers well-dosed fat burner actives, some consumers may desire a wider range of fat burners & additional ingredients to enhance its effectiveness. They may also desire a higher protein, lower fat and sugar powder. Nonetheless, Shed & Burn is well priced for entry-level consumers, coupled with Musashi's reputation & certification by Informed-Choice, it does make it an appealing powder.
Musashi Shred and Burn Pros
While Shred and Burn don't feature a mega-list of fat burners, the 4 fat burner actives that are in the product are relatively well-dosed, especially the Garcinia cambogia extract and theobroma. What's more, it's great to see that the Garcinia extract is standardised to 55% HCA; equating to 825mg of HCA in every serving. This is more than most competitor products.
In a general sense, as mentioned earlier Musashi is one of the few Australian sport supplement companies whose products are certified by Informed-Choice; a quality assurance program for sports nutrition products, that certifies that all nutritional supplements and/or ingredients that bear the Informed-Choice logo have been tested for banned substances by the world-class sports anti-doping lab, LGC. As such, Musashi products are ideal for any athlete who is subject to drug testing as part of their competition regime.
Musashi Shred and Burn Cons
As touched on above, it's a pity that Shred and Burn does not come with the full-fledged nutritional panel that everyone is used to when it comes to their nutrition supplements. Most people like to know exactly what's in their supplement. Further, the total protein percentage is 67%. This is certainly on the lower side when compared to other fat-burning protein powders that are commonly found around the 73% mark.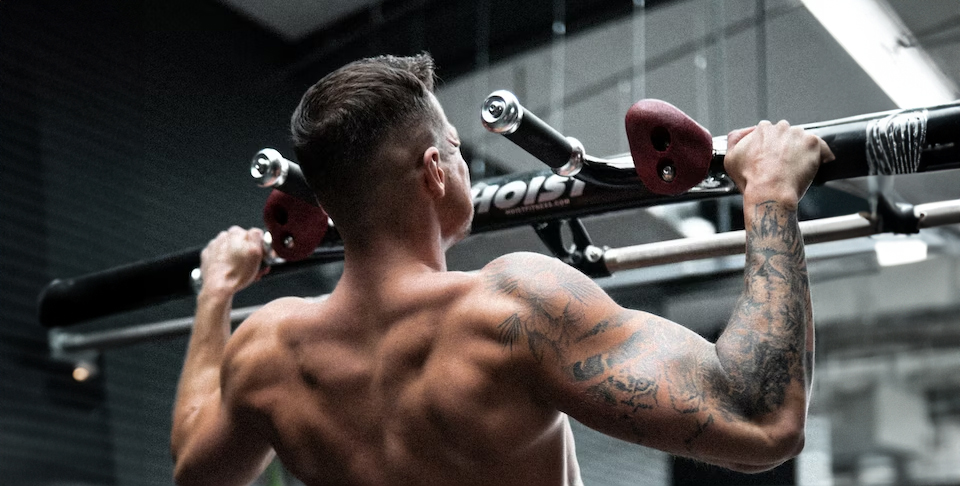 Importance of Physical Training and Exercise
While Musashi Shred and Burn offers potential benefits for weight loss & muscle development, it is important to emphasize the importance of incorporating it into an overall healthy lifestyle. Using the product alongside an appropriate physical training or exercise program maximizes its effectiveness & supports long-term results.
Musashi Shred And Burn Verdict
Musashi Shred and Burn is a good quality weight loss protein that caters to individuals seeking to achieve their fitness & weight management goals. The product's well-dosed fat burner actives, certification by Informed-Choice, and positive taste test results contribute to its overall appeal. However, the limited range of fat burners and the absence of a comprehensive nutritional panel & lower than average protein percentage may be considerations for some consumers.
Ultimately, with Musashi's reputable brand image & commitment to quality, Shred and Burn is a worthy option to explore in your fitness journey.