Keto Supplements Review
Quick Summary Points
Keto supplements are designed to get your body in a state of nutritional ketosis, where your body burns fat for fuel instead of using carbohydrates. These supplements are commonly used to help manage your weight, shed excess fat and improve brain function
The primary ingredient found in keto supplements is beta-hydroxybutyrate or BHB salts. Keto supplements may also include other ingredients like medium chain triglycerides (MCTs), amino acids and caffeine
Some of the best keto supplements available in Australia are Elemental BHB Keto, Switch Keto Switch and NutriScience KetoFuel
Keto supplements are deemed safe to consume
What are Keto Supplements?
Ketogenic supplements are designed to get your body in a state of nutritional ketosis, whereby your body is efficiently burning fat as its primary fuel source instead of glucose or carbohydrates. The purpose of nutritional ketosis is to get under a certain threshold of carbohydrates so your body is forced to start burning stored fat. They are often used by individuals who are on a ketogenic or low carbohydrate diet. These supplements are commonly used to help manage your weight, shed excess fat, improve brain function & support overall well-being.
For the purpose of this article, we'll be reviewing ketosis inducers, & the key active ingredient of BHB ketone salts also known as beta-hydroxybutyrate. Keto supplements often include other ingredients such as MCT oil, caffeine and amino acids.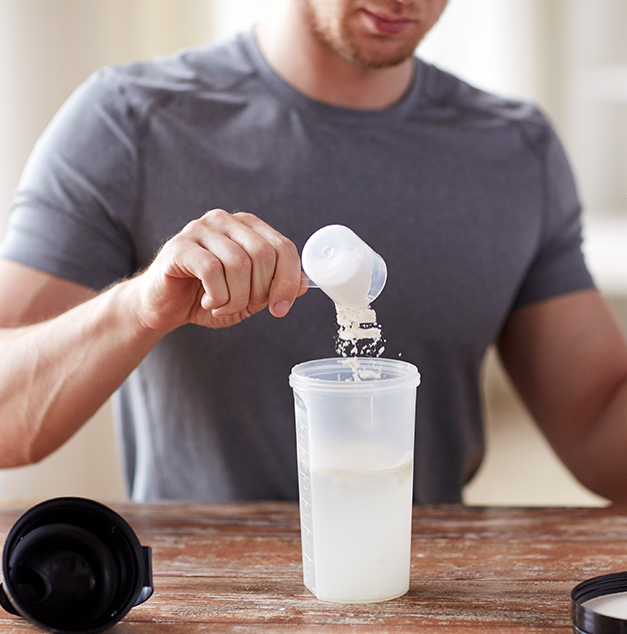 Why Supplement with Keto Supplements?
For keto dieters, the hardest part is keeping your carbohydrates low and getting your body into ketosis. This is where keto supplements can be beneficial. There are a few major ingredients that can give your body the necessary fat for fuel. It can also get your body in ketosis faster and can make it last longer. The primary ingredient in keto supplements is known as beta-hydroxybutyrate also referred to as BHB salts. This is an exogenous ketone or the supplement version of what your body produces when in ketosis. Studies have shown that digesting these exogenous ketones can be beneficial in performance and for weight loss.1
Another significant ingredient in keto supplements that would be useful in adding to your keto diet is MCT oil. These are medium chain triglyceride fats that do not enter your digestive system and go straight into your blood stream allowing your body to use the fat immediately. By utilising keto supplements, it can assist users to achieve stable ketosis as well as help you achieve your weight loss goals. More importantly, the reason for supplementing is often to help improve your fitness goals and overall health.
Keto Supplements Side Effects & Safety
In general, most ketone supplements contain beta-hydroxybutyrate (BHB salts) and may also contain MCT oil and amino acids. All these ingredients that have been shown and deemed safe to use. The most common therapeutic dosage for beta-hydroxybutyrate (BHB salts) is a 10-12g serving. The dosage is important because taking too much supplemental BHB can cause gastrointestinal distress, this is because your body is not used to processing a large amount of ketones in your body until adjusted. Specifically, it is magnesium in the form of Magnesium-Beta-Hydroxybutyrate that may cause stomach discomfort. Having said that, we recommend starting off with a half dose BHB amount of around 6g to assess tolerance before proceeding to the recommended 10-12g BHB dose. In our experience very, few users experience negative side effects. At the time of writing there are no peer-reviewed documented long-term safety concerns (only benefits) for this type of supplement.
Best Keto Supplements
You have all heard it by now that keto supplements can help your body get into ketosis faster, give you more energy and assist with weight loss. There are an increasing number of keto supplements on the market containing a mixture of ketosis inducing ingredients to support the ketogenic diet. We'll take a look at some of the best keto supplements available in Australia.
Elemental has done it again in providing another efficaciously dosed supplement to the market. A trusted brand in Australia since 2004 and known for advanced formulations their BHB Keto has a light electrolyte taste that is clear and natural without any other ingredients. The formulation contains a single quality ingredient, providing a scientifically therapeutic dose of beta-hydroxybutyrate (goBHB™- 11.7g). It delivers an almost immediate boost of energy for low-carb dieters looking for an edge. Overall, Elemental BHB Keto is an excellent option and is a well-priced supplement on the market.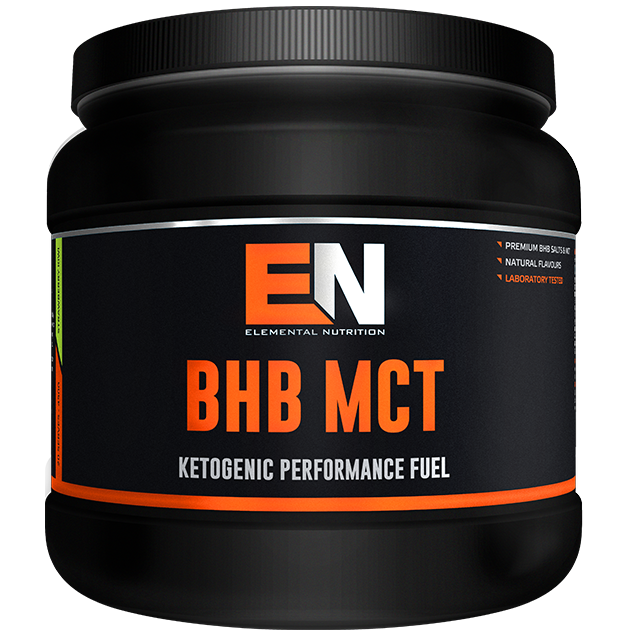 Elemental BHB MCT
While there are other keto supplements that contain the BHB trademark, studies have shown that BHB+MCT (goBHB™ & goMCT™) deliver positive results that can help induce the highest level of ketosis and provide clean stable energy. Elemental BHB MCT also contains MCT which can help satiate and maintain energy levels to optimise weight management. Each serving can be conveniently added to your shakes, or brought to the gym with ease. This is another excellent alternative for keto users to look and feel their best.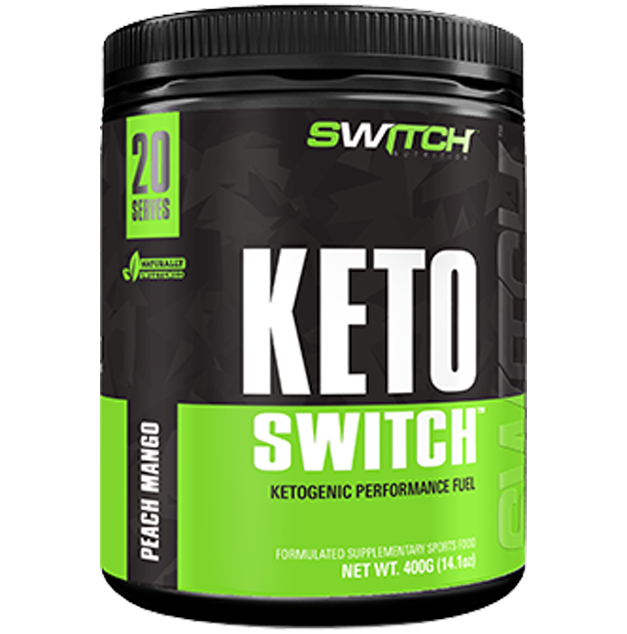 Switch Keto Switch
Switch Keto Switch is a solid keto product that provides over 10g of high quality beta-hydroxybutyrate (BHB) per serve along with added medium chain triglycerides (MCT Oil). Keto Switch is a 100% natural ketogenic performance fuel that does not contain any added artificial colours or flavours that would benefit anyone attempting intermittent fasting or a ketogenic diet.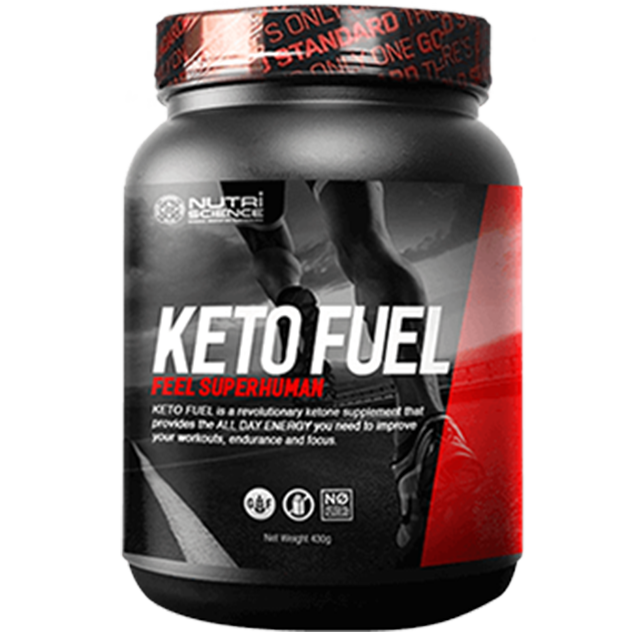 NutriScience Keto Fuel
NutriScience is one of Australia's first keto brands. They are one of the first companies to utilise the trademark of "goBHB™" and this assisted them achieving initial success. In their early days NutriScience Keto Fuel did have a very unpleasant taste, however, a new natural flavouring system has been incorporated and its new formulation delivers a clean fresh taste.
Ketōnd is another keto product that has an overly expensive price point compared to other keto products on the market. The product does deliver an adequate dose of 11.6g of beta-hydroxybutyrate (BHB) per serve which is consistent compared to other competitors. Other than the price point, Ketōnd offers a range of unique flavours for you to choose from.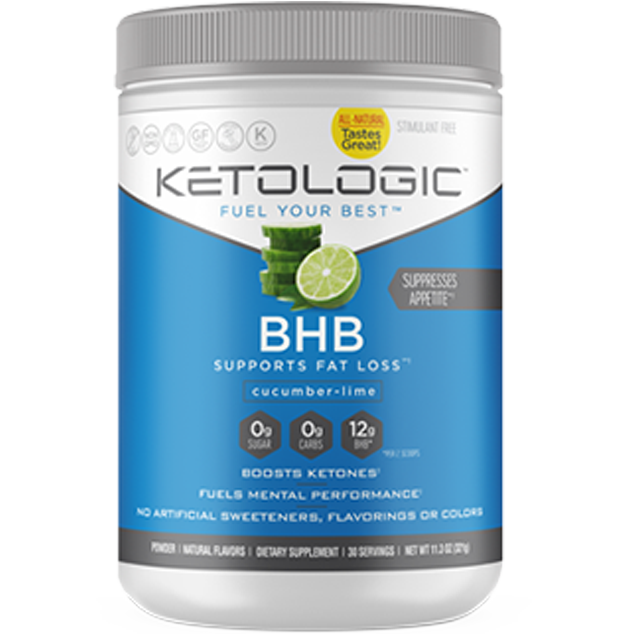 KetoLogic BHB
The last product added to our list includes Ketologic's BHB. It is an inexpensive product and does not contain any other ingredients. Although KetoLogic BHB contains beta-hydroxybutyrate (BHB), it only provides 6g per serve which means you'll need double the amount to get the recommended dosage to experience its full effects. Aside from this, KetoLogic BHB is a convenient fuel source that can help fuel physical and mental performance.
Comparing Keto Supplements
As there are numerous questions circling around keto supplements and what to look out for in a keto supplement. We've put together a few comparisons of some of the most popular ketone supplements which may be useful.
Switch Keto Switch vs. Pruvit Keto Os
When comparing keto supplements, the key thing to look out for is the ingredients, ketone dosage and price. Keto Switch provides a therapeutic dose of BHB to help the body produce ketone energy. The price point of Keto Switch is also more cost effective compared to Keto Os. Additionally, Keto Switch is 100% open label. This means all active ingredients are clearly illustrated on the tub or sachet whereas in Keto OS, the BHB content is described as part of their proprietary blend, so the exact amount is unknown to the consumer and is overly expensive.
NutriScience Keto Fuel vs. Pruvit Keto Os
Although Keto OS are one of the first brands to market ketone supplements, Keto Os has made a mistake in formulating their product as a proprietary blend which we have mentioned previously. Their price point equates to approximately $8.70 per serve which is very dear compared to Keto Fuel's price point at $4.00 per serve. On the other hand, Keto Fuel is transparent with all the ingredients it contains. Whilst reviewing the ingredients, Keto Fuel has the least amount of carbs per serve, with just 1.17g per serve. We also noticed the Keto Fuel formula contains medium chain triglycerides (MCTs) in their formulation so you don't have to purchase it separately.
Keto Supplements Verdict
In conclusion, keto supplements can be beneficial in supporting anyone taking part in a ketogenic diet. Keto supplements are also regarded as safe to consume in conjunction with a proper diet. Although there are numerous options available we have chosen Elemental's BHB Keto as the best option to consider due to its non-complicated, straight forward formulation that works. Given also its excellent value, Elemental BHB Keto is perfect for all individuals on their keto journey. Equally, due to its fast-acting and scientifically proven formula, Switch Keto Switch & Keto Fuel are also great alternatives to optimise energy levels while on a ketogenic diet.
Knitter, A. E., Panton, L., Rathmacher, J. A., Petersen, A., & Sharp, R. (2000). Effects of beta-hydroxy-beta-methylbutyrate on muscle damage after a prolonged run. Journal of Applied Physiology, 89(4), 1340-1344.