Supplements for Losing Weight
Losing weight and shaping up is one of the most common goals for both men and women. As evidenced by the huge industry that has sprung up around weight loss, losing weight can also be very difficult.
Best Weight Loss Supplements
There are a huge number of weight loss products on the market, and it's hard to know which ones are are most effective and best suited to your needs. From protein powders to fat burners, there are a lot of different supplements on the market that can help people slim down, tone up, and manage their weight in the long term.
Supplements for Losing Weight Fast
There's no such thing as a magic potion that will help you instantly shed kilos, but there are certainly a number of ways to optimise weight loss while sticking to a healthy, sustainable diet and exercising.
Fat loss supplements contain a mix of ingredients that can kick weight loss into top gear. These ingredients can include thermogenic fat burners, carb blockers, ingredients that transport fat into cells for use as fuel, energy boosters, appetite suppressants, and ingredients that can stimulate the hormones to promote an energy burning environment.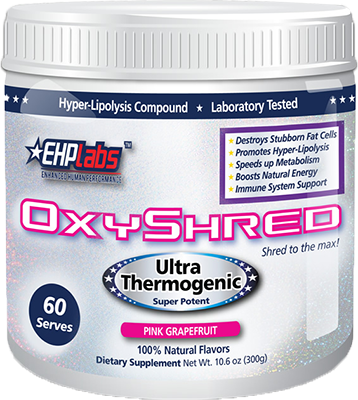 Better still, these supplements are legal, and many contain cutting edge plant based formulas, and ingredients that have been used for weight loss in various natural medicine traditions.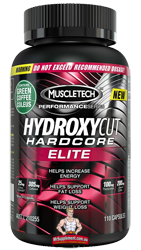 EHP labs Oxyshred is the top selling fat loss supplement on the market. It has maintained popularity because it really works and it tastes great. Suitable for men and women, Oxyshred not only contains powerful fat loss ingredients, but takes care of overall health by including vitamins, minerals, mood enhancers and immune boosters in the mix.
MuscleTech Hydroxycut Hardcore Elite is a great alternative for people looking for a more potent alternative. Packed with energy boosters and metabolic enhancers, Hydroxycut is a stimulant heavy fat burner that perfectly suits those people who need a lot of energy.
Supplements for Losing Weight and Toning Up
Protein powder, in addition to regular exercise, can be of huge benefit to people trying to drop the kilos and tone up at the same time. Not only are proteins the building blocks of muscle, but protein is an excellent aid to weight loss for a number of reasons. Firstly, protein is filling and promotes feelings of satiety, so can be a great help with appetite control. Secondly, protein has what is called a high thermic effect. This means that the body uses proportionally more energy digesting protein than it does fat or carbohydrates. On top of this, in helping build muscle, protein consumption can boost the metabolism in the long term.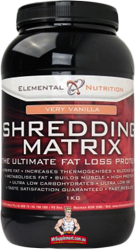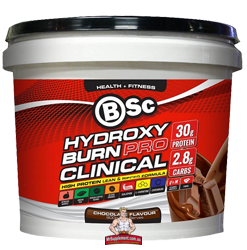 Fat loss proteins combine the benefits of a lean protein powder with fat loss ingredients. Elemental Nutrition Shredding Matrix is one of the best fat burning proteins on the market. A comprehensive blend of well dosed, scientifically proven ingredients fights fat, and the high quality whey protein blend will help you tone up. BSc Hydroxyburn Pro Clinical 2.0 is another fantastic option for those people looking to drop a few kilos. With ingredients that help fight fat in every way possible, this is a top choice for people who are working toward being their best. Fat burning proteins can be used by men and women, and are a great addition to a weight loss regime that will make obtaining a better body that little bit easier.
Supplements for Losing Weight and Gaining Muscle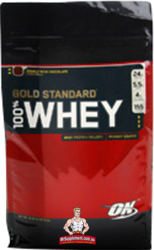 Losing weight and gaining muscle at the same time can be difficult, because muscle gain is an anabolic process, and relies on an excess of energy to build new tissue, while weight loss is a catabolic process that relies on maintaining an energy defecit to get rid of fat. This is why bodybuilders, and people who are putting on muscle alternate "bulking", where excess energy is consumed, and "shredding" or fat loss cycles, where they alternately build muscle and lose fat. Nonetheless, there are a number of supplements on the market that can be useful for gaining muscle and shedding fat.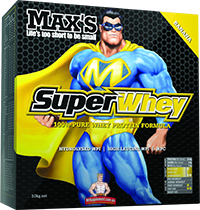 A lean protein powder is a great all purpose supplement for fat loss. We have already mentioned fat loss proteins, but there are some great products on the market with next to no fat or carbs, that can assist with weight loss and muscle building goals. These include Optimum Nutrition 100% Whey Gold Standard, which is the number one selling protein on the market, and Max's Super Whey, a top quality Australian made whey blend.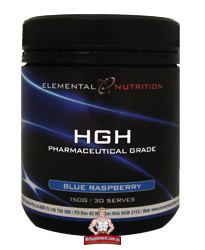 Older men, or more advanced trainers, may see significant benefit for both muscle building and fat loss by implementing a human growth hormone booster into their supplement regime. Natural production of HGH starts to decrease after the age of thirty or so, and these safe, legal supplements help to maximise the body's own production of this anabolic hormone. HGH supports the growth of lean mass while encouraging fat loss, so it can be a big boost to weight loss and muscle building efforts. Elemental Nutrition HGH is one of the best selling HGH boosters on the market, and is packed full of natural ingredients that are scientifically proven to maximise the body's production of this hormone.