4-Minutes Sprint Training Per Week Enough for Fat Loss
The notion that an overweight individual can lose weight by adopting a high-intensity training regime is not new. But just how little weekly exercise is required for fat loss is a hot topic for researchers. The latest study published in the BMJ Open Sport & Exercise Medicine journal sets a new benchmark in the 'how low can you go' stakes.
While not a lot of information is disclosed about the exercise history of the subjects in this study, we can assume that they were not super fit/active, given their average VO2max was 42.91mL/kg/min and 33.56mL/kg/min for the men and women respectively. Other than that the authors don't really say if they were exercising regularly or not.
With the men boasting an average BMI of 26.3 kg/m2 and the women 22.2 kg/m2, they were not technically obese either. What's more, some of the standard cardiovascular risk measures such as fasting glucose and insulin, triglycerides, total cholesterol, HDL and LDL were all within normal limits. So in essence, the study was an exercise to determine the effect of very short sprint interval training on fat loss, metabolic health and aerobic fitness.
How short sprint interval training you ask? 80 seconds (4 x 20 seconds) three times a week for 12 weeks. Each 20-second effort was performed with maximal effort and interspersed by 2 minutes recovery during which subject cycled at a very slow pace. This was preceded by a 2-minute warm up such that the total session length was just under 12 minutes. Even the most time poor individual would have a hard time finding excuses not to exercise 3 times a week for 12 minutes each.
The researchers were particularly concerned with the effect this type of exercise would have on subjects' rate of fat oxidation during exercise and their aerobic adaptations.
| | | | | |
| --- | --- | --- | --- | --- |
| | Men (Pre) | Men (Post) | Women (Pre) | Women (Post) |
| FATMAX g/min | 0.41 | 0.49 | 0.31 | 0.34 |
| Heart Rate at FATMAX (bpm) | 123 | 115 | 120 | 112 |
| VO2 max (mL/kg/min) | 42.91 | 45.49 | 33.56 | 39.84 |
| Total Body Fat (kg) | 17.9 | 16.6 | 18.6 | 18.0 |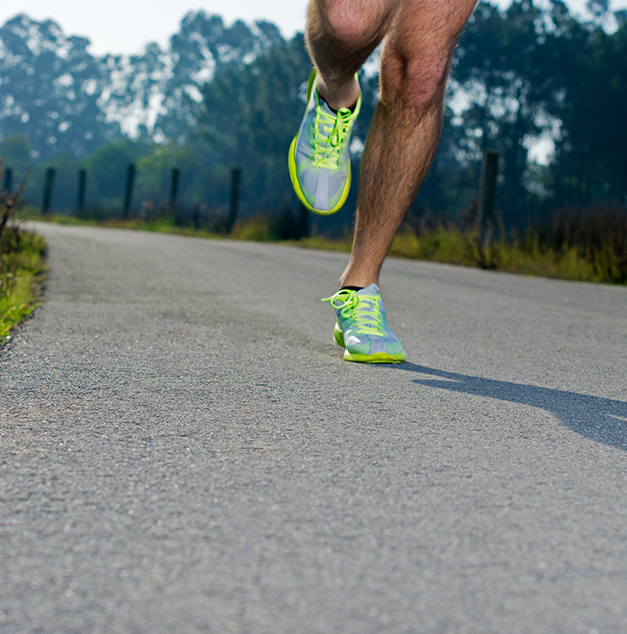 As shown in the table above, just 80 seconds of very intense sprint exercise per session (equal to 48 min exercise over 12 weeks), resulted in reductions to body fat mass, an increase in maximal fat oxidation rate and aerobic capacity (i.e. VO2max). To the best of the authors knowledge, a training duration of 4 min/week is the shortest reported to effectively cause fat loss without additionally restricting food intake.
But the intriguing part of the study that wasn't really answered was the mechanism by which a few minutes of intense exercise a week can cause fat loss without a change in eating habits. Consider for example that the sprint interval session used in this study might burn around 200 kJ per week, while a more traditional aerobic exercise protocol might consume around 2000 kJ/week. So it can't be explained by the simple calories-in calories-out model.
Rather the researchers postulated the sprint regime might lead to greater post-exercise metabolic rate or a shift towards greater fatty acid oxidation during habitual activities throughout the day. What was clear however was that there were no significant changes in cardiovascular risk markers such as triglycerides, cholesterol, glucose and insulin. So whatever the mechanism, the key takeaway is that 4 minutes of intense exercise per week spread over 3 sessions can result in significant weight loss and improve aerobic fitness in otherwise healthy individuals.
Bagley L, et al. Sex differences in the effects of 12 weeks sprint interval training on body fat mass and the rates of fatty acid oxidation and VO2max during exercise. BMJ Open Sport Exerc Med. 2016;2:e000056.