Citrulline Boosts Leg Strength
A new study has provided welcomed proof of citrulline malate's efficacy in improving muscle strength during weight training. Researchers from Mississippi State University and Auburn University are the latest to test the effect of an 8g dose of citrulline malate compared with placebo on performance of repeated submaximal lower body resistance exercises.
In their introduction, the authors make the important point that it is likely the additive effects of citrulline and malate produce its ergogenic properties as opposed to citrulline alone. This is an important point as some supplements only include citrulline in pure form, which may well be an inferior form of citrulline.
Prior to this study, there was only one other that had tested the effects of citrulline malate on strength training. However, this study only had subjects perform upper body exercises. So naturally, authors of this study wanted to see if similar effects could be observed when performing lower body exercises in conjunction with citrulline supplementation.
Instead of using novice weight trainers, the authors selected a group of 12 experienced weight trainers, which makes the findings of the study applicable to your average gym junkie. The study involved a total of 3 different exercise sessions. The first involved collection of anthropometric data and determination of 1RM. 7 days later subjects were put through three series of lower body exercises, which included the leg press, hack squat and leg extension. Subjects performed 5 sets of each exercise to failure at their pre-determined 60%-1RM. One hour prior to exercise, subjects randomly ingested the citrulline malate or placebo mixtures, which were matched for taste.
On a third occasion, approximately seven days after, subjects repeated the above session in a crossover manner with reversal of the placebo and citrulline groups. The graphs below show how the groups faired throughout the exercises.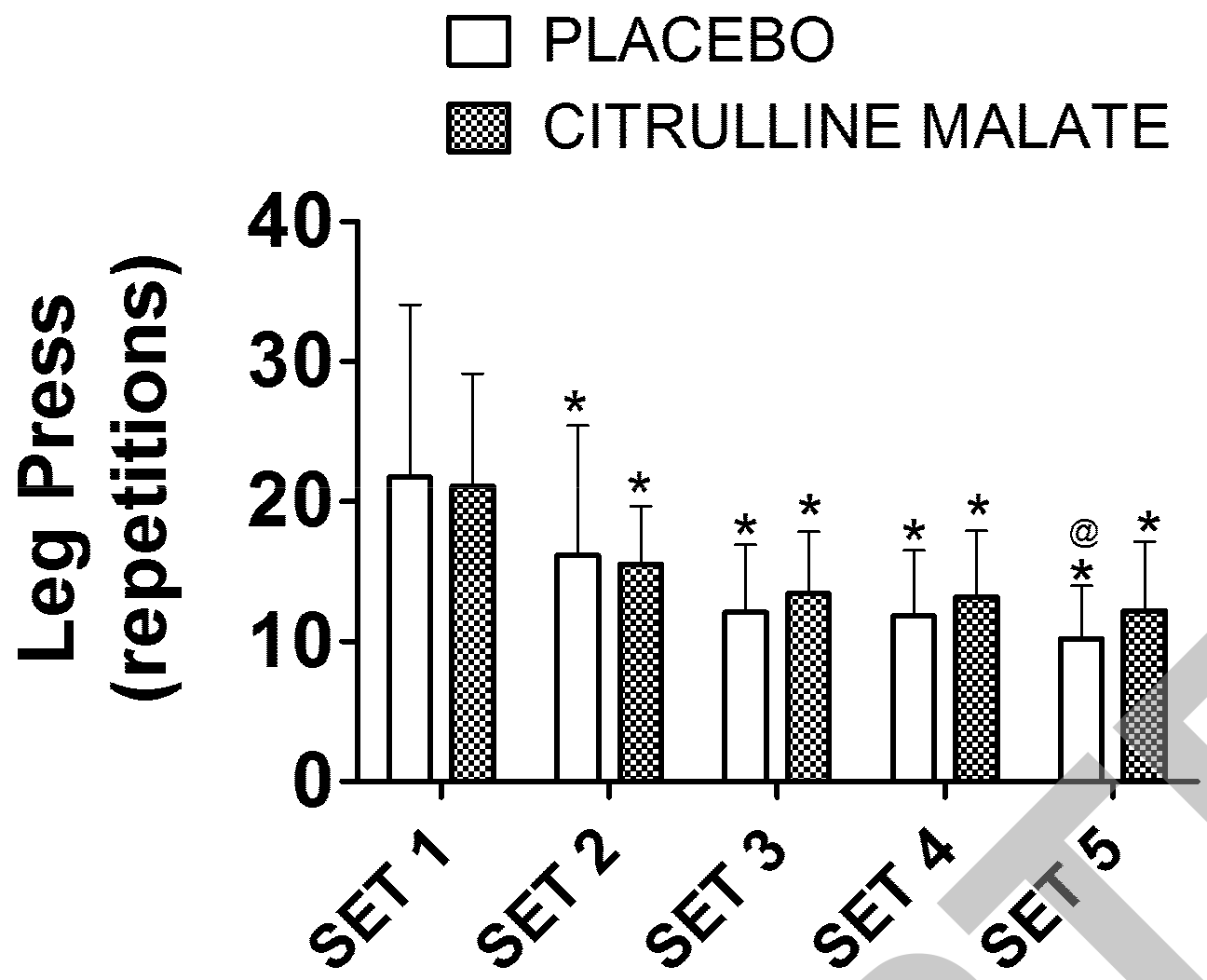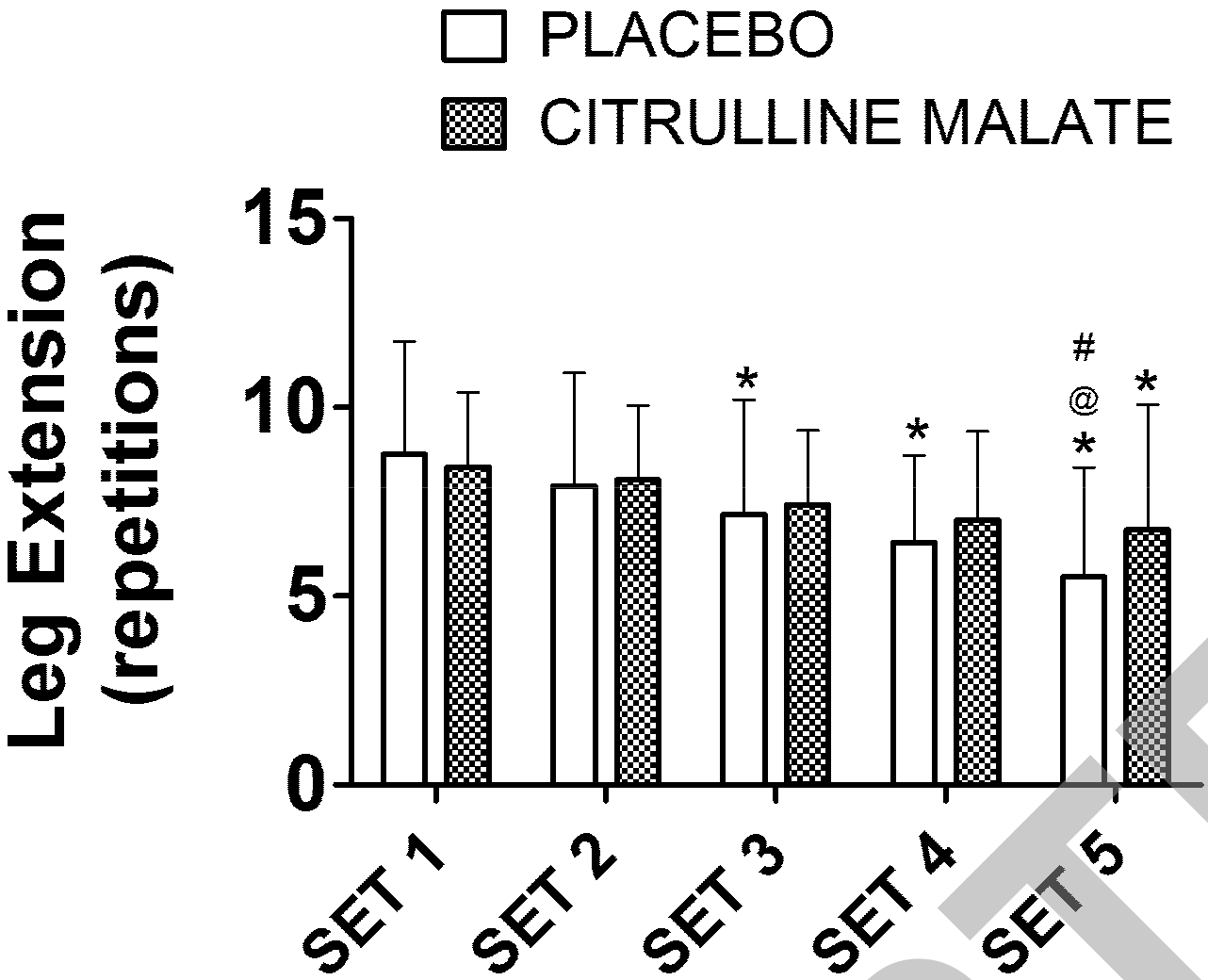 As can be seen from the graphs above, overall, there was a significant trend for those receiving citrulline malate to push out a few more reps in the later sets. The results of the study affirm previous findings concerning citrulline's ability to improve muscular strength and endurance during resistance exercise involving the upper body. But an important point to highlight is the dose of citrulline malate that was used, namely, 8g. There's hardly any pre-workout on the market that comes with 8g of citrulline malate in a single serve. So to acheive the levels used in this study, one likely has to use multiple doses of a given pre workout, which invariabily means, a stim-free of low caffeine pre workout will be ideal in most instances. Naturally, one can just use straight l-citrulline malate powder to acheive target dosage.
Wax B, et al. Effects of supplemental citrulline malate ingestion during repeated bouts of lower body exercise in advanced weight lifters. Journal of Strength & Conditioning Research. 2014 Sep 15. [Epub ahead of print]