Whey Isolate vs Whey Concentrate
Those who are new to using protein powders may be confused with all the various forms of whey protein around. Two of the most common are whey protein isolate (WPI) and whey protein concentrate. Quite often, you see these ingredients together in whey protein blends, which brings up the question "which one is the best?".
What is Whey Concentrate?
Whey protein concentrate is the most basic and cheapest form of whey protein. Modern production methods involve drying milk, and filtering to separate out most of the casein, carbs, and fats, leaving a powder that is predominantly whey protein. The amount of remaining impurities depends largely on the method of processing, and it can range anywhere between 40 and 80% protein.
What is Whey Isolate?
Whey isolate is manufactured from whey concentrate through additional processing that involves an even more selective filtration process. This process is so specific that it leaves a whey protein powder that is almost pure whey protein, containing negligible amounts of unwanted material. The end product is usually around 90% protein.
Whey Isolate vs Concentrate
One would immediately assume that because whey isolate is more pure than whey concentrate, that it is the superior product. However, it really isn't that simple. What complicates matters is that modern processing allows whey protein concentrate to contain as much as 80% protein, which is not that much lower than the 90% achievable with WPIs. Let's take a look at a real life example in the following table.
| | | |
| --- | --- | --- |
| | | |
| Serving Size | 30g | 30g |
| Calories | 127 | 120 |
| Protein | 24 g | 27.3 g |
| Carbohydrates | 2.1 g | 0.15 g |
| Fat | 2.4 g | 0.45 g |
Yes, there certainly are some differences in the figures above. But you need to consider if consuming an extra 2 g carbs and fat is really going to make that much of a difference in the grand scheme of things.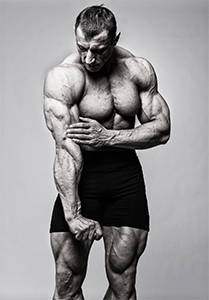 Advantages of Whey Isolate
Besides the marginal improvements in purity, whey protein isolates do have a genuine advantage over concentrates. Although most people do not have an issue with small amounts of lactose, those who are sensitive can experience digestive distress. In this case, a whey protein isolate is the sensible choice over whey protein concentrate. Looking at the above example, of the 0.15 g of carbs present in the WPI product, a proportion of that would be lactose. In other words, each serve provides less than 0.15 g of lactose. For the vast majority of lactose intolerant people, this amount is very much tolerable.
Advantages of Whey Concentrate
The primary advantage of whey protein concentrates is that they are the best value for money form of whey protein, this is especially true if you find a high quality product that is around 80% protein. However, a cheap whey concentrate containing around 50% protein may not be worth your money.
To get a product that is both relatively pure and fairly good value, a whey protein blend is often the way to go. These can be around the 80% protein mark, yet still be a fair bit cheaper than a pure WPI. For most people this is the protein type of choice.