Quick Summary
13 Lives Steamfunk is a high stimulant pre workout with a large dose of nootropics
Perfect for a pick me up before an intense training session
Ingredients can be broken down into 3 categories- Energy, pump/endurance and focus
1 full scoop provides 350mg of caffeine, 4,000mg of citrulline malate, 3,200mg of beta-alanine… plus many more ingredients
Inexperienced users should start with ½ scoop before gradually increasing
Available in 4 flavours – Raspberry being the crowd favourite
13 Lives is an Australian brand with an expanding range of products. If the whacky and cool labels don't gain your attention then the products packed with ingredients certainly will. Something that really caught my attention (pardon the pun) is the high level of nootropics in this pre workout to provide mental clarity. This will give you laser focus in and out of the gym.
Dosage
This pre workout is packed full of stimulants to really help make the most of your workout. These ingredients include 350mg of caffeine, 3,200mg of beta alanine and 4,000mg of citrulline malate. This is considered as a high stim pre workout that will knock your socks off! This pre workout comes in a 40/20 servings tub meaning ½ scoop there are 40 servings and a full scoop there are 20 servings. Believe me, ½ serving is more than enough to begin with!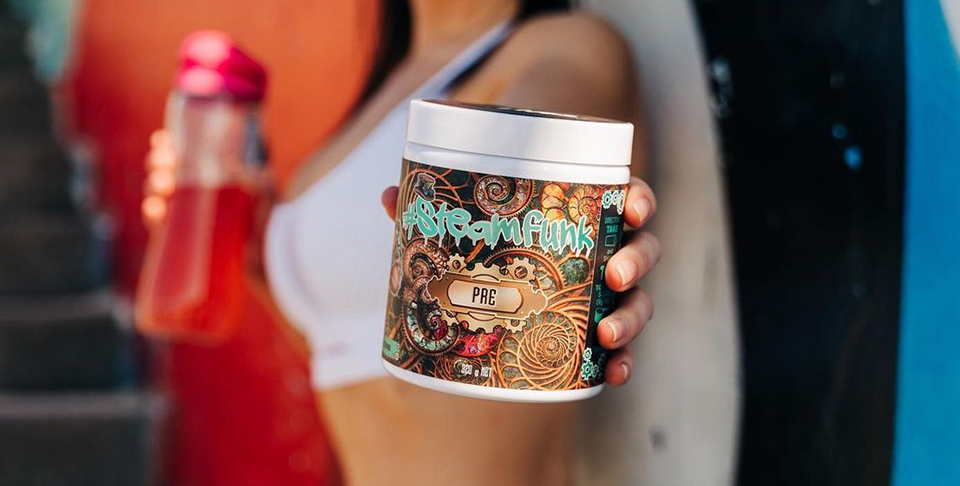 Steam Funk Ingredients
The ingredients list can be broken down into 3 categories which are:
Energy Production: Derived mainly from caffeine anhydrous, hordenine, English walnut extract and beta alanine
Pump: Derived from citrulline malate, agmatine sulphate and theobroma cacao
Nootropic Effect: Derived from L-tyrosine, L- theanine, alpha GPC, synephrine HCL and vitamin B3
Best Steamfunk Flavours
Steamfunk comes in 4 different flavours
Mango passionfruit
Raspberry
Strawberry kiwi
Watermelon kiwi
Although all flavours tasted great the best flavour & standout for me is Raspberry. Followed by mango passionfruit, watermelon kiwi, strawberry kiwi. I am looking forward to seeing what flavour will come out next!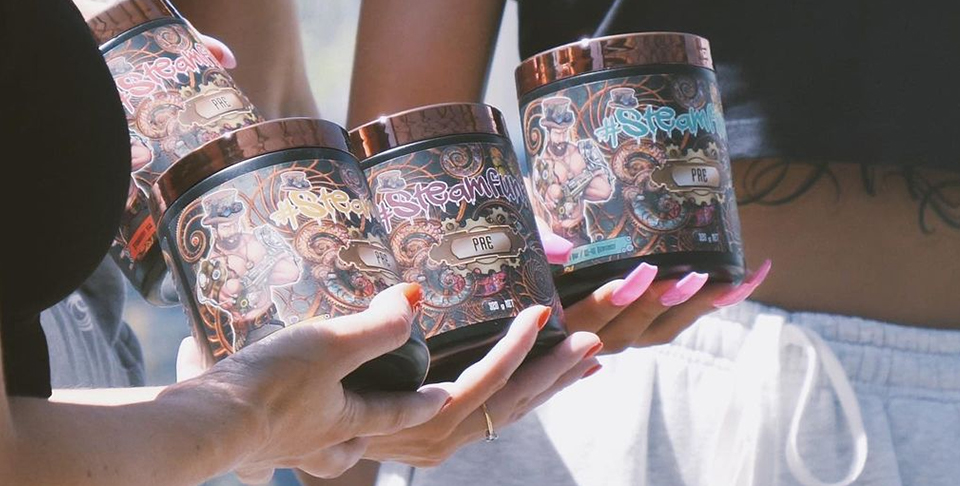 Steamfunk Stimulants & Caffeine
With the skin tingling 3,200mg of beta alanine mixed with 350mg of caffeine, 200mg of English walnut extract and 55mg of hordenine it is safe to say that this pre workout will kick your sock off! This is a large amount of stimulants which will cater to all experienced stimulant users.
Steam Funk Benefits & Results
15 minutes after taking 1 scoop of Steamfunk my skin was tingling and I had this mental clarity like I had never had before. Once I made it to the gym I was ready for an intense session. The weights seemed to feel lighter and the recovery time between sets was faster. I completed my workout within 55 minutes and it would normally take me 1 hour and 20 minutes! I believe that the nootropics had a big part to play as I was completely focused throughout the entire workout. The pump was unbelievable, my muscles felt fuller but also ready to keep working.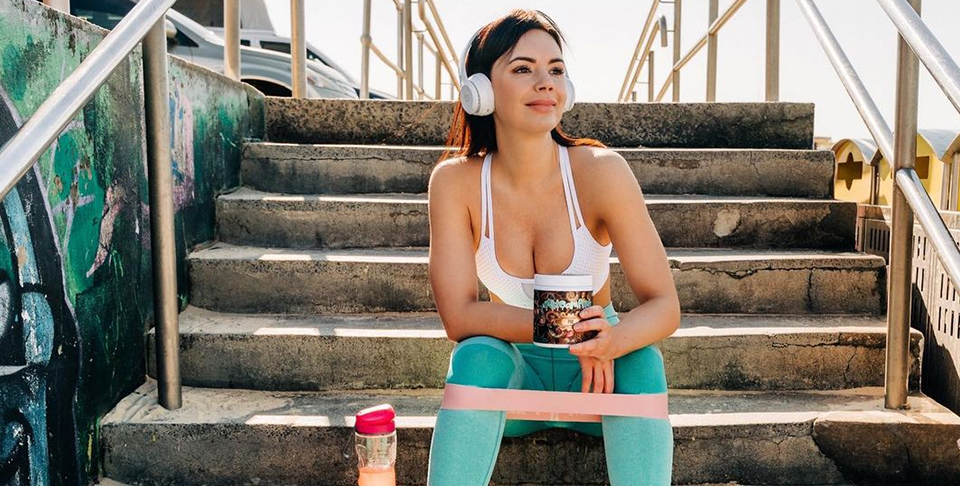 Steam Funk Side Effects
Using this high stimulant pre workout may cause some users to feel jittery and overly wired. For myself personally, this did not happen as I am experienced with high stim pre workouts. However if inexperienced it is advised to start with ½ scoop to gauge tolerance of the stimulants. Also advised not to take a full scoop late at night as some users may struggle to sleep after. Some users may also experience a "crash" this happens when the pre workout starts to wear off. During this period you may feel sluggish and nauseous.
Steamfunk Safety
With Steamfunk being a high stim pre workout packed full of ingredients we advise starting off with ½ scoop. As with any pre workout there is always potential for misuse. Once an individual has gained tolerance with this pre workout they can move up to 1 full scoop. Always follow the manufacturer's label instructions.
Conclusion
Steamfunk is a brilliant clean, high stim pre workout that will provide you with great energy, pumps and mental clarity. On a side note, the labelling on the tub is like nothing I have seen before and definitely stands out. That's a win in my books. I look forward to continuing using Steamfunk and keeping the empty tub for the amazing image on the label.