https://www.mrsupplement.com.au/13-lives-steamfunk?variation=13899
13 Lives Steamfunk (320g / 40 Serves Mango Passionfruit)
13 Lives
Supplements > Pre Workout > Pre Workout High-Stim
https://cdn.mrsupplement.com.au/resources/imgs/products/13-lives-steamfunk.1595828229334.png
http://schema.org/NewCondition
http://schema.org/InStock
AUD
https://www.mrsupplement.com.au/13-lives-steamfunk?variation=13899
69.95
AUD
https://www.mrsupplement.com.au/13-lives-steamfunk?variation=13900
13 Lives Steamfunk (320g / 40 Serves Raspberry)
13 Lives
Supplements > Pre Workout > Pre Workout High-Stim
https://cdn.mrsupplement.com.au/resources/imgs/products/13-lives-steamfunk.1595828229334.png
http://schema.org/NewCondition
http://schema.org/OutOfStock
AUD
https://www.mrsupplement.com.au/13-lives-steamfunk?variation=13900
69.95
AUD
https://www.mrsupplement.com.au/13-lives-steamfunk?variation=13901
13 Lives Steamfunk (320g / 40 Serves Strawberry Kiwi)
13 Lives
Supplements > Pre Workout > Pre Workout High-Stim
https://cdn.mrsupplement.com.au/resources/imgs/products/13-lives-steamfunk.1595828229334.png
http://schema.org/NewCondition
http://schema.org/InStock
AUD
https://www.mrsupplement.com.au/13-lives-steamfunk?variation=13901
69.95
AUD
https://www.mrsupplement.com.au/13-lives-steamfunk?variation=13902
13 Lives Steamfunk (320g / 40 Serves Watermelon Kiwi)
13 Lives
Supplements > Pre Workout > Pre Workout High-Stim
https://cdn.mrsupplement.com.au/resources/imgs/products/13-lives-steamfunk.1595828229334.png
http://schema.org/NewCondition
http://schema.org/InStock
AUD
https://www.mrsupplement.com.au/13-lives-steamfunk?variation=13902
69.95
AUD

Steamfunk
High Stim, Fully Dosed Pre-Workout
L-Theanine to Minimize Crash
350mg of Caffeine Per Scoop
Includes Stimulant, Pump & Nootropic Ingredients
Clinically Dosed 3.2g of Beta Alanine
In Stock

(2)
Write a review
Product
Q&A's
Reviews
Add To Cart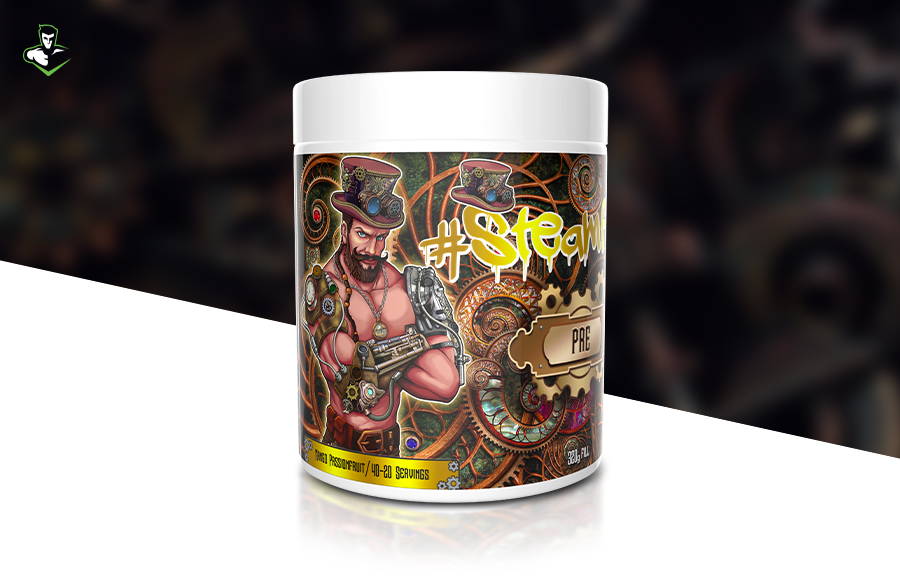 #Steamfunk is a pre-workout for this generation! Loaded with sixteen grams of specially combined nootropic, stimulant and pump ingredients that work in synergy to provide a complete performance enhancing experience. The ideal pre-workout for people who train at any time during the day! Whether you choose to train first thing in the morning, afternoon, evening or even the middle of the night, #Steamfunk offers a no-crash effect. With #Steamfunk, you will experience two hours of lasting clarity, focus and energy and then have you feeling normal to go about your everyday life.
After extensive research of the available pre-workouts on the current market, a constant issue that would arise for consumers is having to make a compromise in their choice of pre-workouts. Use a strong pre-workout and crash post-training? Or use a mild pre-workout with no crash-effect but a very weak pump/energy effect during training? The team at 13 Lives have bridged that gap.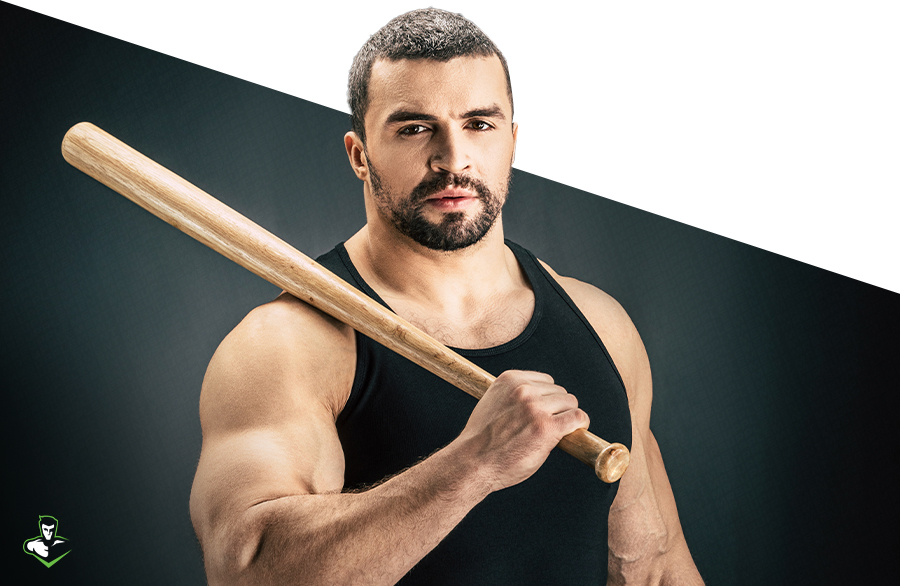 #Steamfunk Benefits
Pump - The right amount of pump for both endurance athletes and weight trainers. We want you to be able to feel your workout and push through your sets and feel fantastic! Alternatively, we want you to be able to push through your grappling or MMA rounds without feeling your fingers and joints swell due to overloading of pump ingredients.
Energy - #Steamfunk is a stimulant based pre-workout that will get you focused and feeling like you can crush your PB. It is blended with the highest quality ingredients in perfect ratios to ensure that you feel what you are using.
Focus - #Steamfunk poses a potent nootropic profile that will activate your mind and give you that 'ON' switch when training, whether that is first thing in the morning after a long sleep or after a long day at work.
No Crash - The #Steamfunk formula is formulated with ingredients that are designed to help you focus but also prevent that dreaded crash after using a high stimulant pre-workout. Our doses of Tyrosine and Theanine are sure to leave you feeling your best post session.
Steam Funk Review
13 Lives Steam Funk is in short an excellent high stimulant pre-workout with an effective array of pump and nootropic ingredients. For a detailed review be sure to read the Mr Supplement full 13 Lives Steamfunk Review here. Further genuine customer reviews mat also be seen by clicking the "Reviews" tab on this product page.
Q&A's
Ask a question about
13 Lives Steamfunk
Is 13 lives Steamfunk gluten free?




There is likely small amounts of gluten in Steamfunk.
Reviews

Excellent

Based on reviews collected by
&
Write a review

13 Lives Steamfunk
13 Lives Steamfunk
13 Lives Steamfunk
320g / 40 Serves Watermelon Kiwi
Tastes great with no grit. Great focus with no crash. No butthole itch when taking full dose which made me sad 😥
Collected via Trustpilot
13 Lives Steamfunk
13 Lives Steamfunk
13 Lives Steamfunk
320g / 40 Serves Raspberry
I am yet to try a bad 13Lives product. This pre is incredibly good, it even converted my veteran bodybuilding housemate. The raspberry is just like Redskins (whats the PC name for them now?) ANYWAY, great prolonged energy, no jitters or unpleasant side effects, this packs a great punch of caffeine. It won't disappoint.
Collected via Trustpilot
Next Page
Contact Us