Ask us Anything – Minimising DOMS
They say that if it doesn't hurt, you're not doing it properly. To some extent, that's true, especially if the pain you're experiencing is caused by Delayed Onset Muscle Soreness, or DOMS.
DOMS is that stiff ache that pops up like clockwork a day or so after strenuous training. Some people embrace the pain as the sign of a good session, but if you've ever needed help taking off your jumper after you've trained arms, or been overtaken by a senior citizen after leg day (and maybe even wished you had a walking frame, too) you've probably, in the depths of your humiliation, wondered if there is anything that you can do to prevent or treat DOMS.
DOMS occurs as the result of eccentric movements, or the lengthening of the muscles, in a way that the body is unaccustomed to. It can occur because the movement is unfamiliar, or because it is being performed at a higher intensity or duration than the body is used to. Surprisingly, we don't know what exactly causes DOMS, although it is thought to be a combination of many factors that include microtrauma to the muscles, escape of enzymes and electrolytes from damaged cells, the body's inflammatory response, connective tissue damage, and the effects of lactic acid.
What's good for Delayed Onset Muscle Soreness? Can you stop it happening?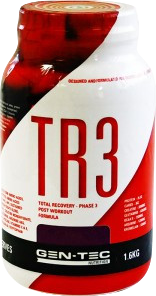 There are a number of supplements that can lessen the effects of DOMS, and BCAAs are at the top of the list. BCAAs are a very popular supplement, because the branched chain amino acids, particularly Leucine, are known as powerful anabolic drivers that direct the body to lay down muscle tissue. Research has shown that BCAAs also reduce muscle damage, help the body repair the muscles after exercise, and lessen the effects of DOMS (1). Take a look at our big range of BCAA supplements - if you need some help choosing, our top picks for 2015 can be found here.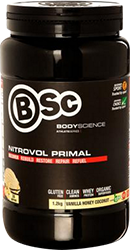 Similarly, a post-workout protein, consisting of protein and carbohydrates, can prevent the development of DOMS. Protein, particularly a dairy-based protein like whey, is not only rich in BCAAs, but it contains a full complement of muscle building amino acids that work to repair the damage caused by exercise and prevent further muscle damage by enzymes released from damaged muscle cells. Replenishing carbohydrates is important, because without sufficient glucose, the body breaks down protein to use as energy (2). This may be from the diet, or from the muscles themselves. Post workout carbs ensure the protein consumed is used in muscle repair instead of energy generation, preventing the further breakdown of muscle. Try Gen Tec TR3 or BSc Nitrovol Primal.
DOMS Relief
There are a host of other supplements that can offer relief from DOMS, and it's a great idea to try a few things out and see what combination works best for you. Some other supplements that may be useful include:
Fish and Krill Oils – Omega-3, particularly EPA, has strong anti-inflammatory activity.
Antioxidants – Strenuous exercise generates free radicals that can damage muscle tissue.
HMB – This leucine derivative is a powerful anabolic trigger and prevents muscle breakdown.
Finally, if you're suffering from DOMS, hold your head high (if you can) and suffer with pride. DOMS can be a sign that you're pushing yourself and that you're training in the right zone.
(1) Shimomura Y, Inaguma A, Watanabe S, Yamamoto Y, Muramatsu Y, Bajotto G, Sato J, Shimomura N, Kobayashi H, Mawatari K. Branched-chain amino acid supplementation before squat exercise and delayed-onset muscle soreness. Int J Sport Nutr Exerc Metab. 2010 Jun;20(3):236-44.
(2) Cockburn E, Stevenson E, Hayes PR, et al. Effect of milk-based carbohydrate-protein supplement timing on the attenuation of exercise-induced muscle damage. Appl Physiol Nutr Metab 2010;35(3):270 –7.