We all know creatine for its ability to boost muscle creatine and phosphocreatine stores, which are the body's preferred fuel source for very high intensity exercise. But it might come as a surprise to learn that there is also good evidence to suggest creatine can boost glycogen stores.
Studies as far back as the 20th century gave clues that taking creatine could augment muscle glycogen levels1, with several studies since confirming this phenomena2, 3. However, the latest study on the issue has sought to uncover more clearly the mechanisms underlying the link between creatine and muscle glycogen.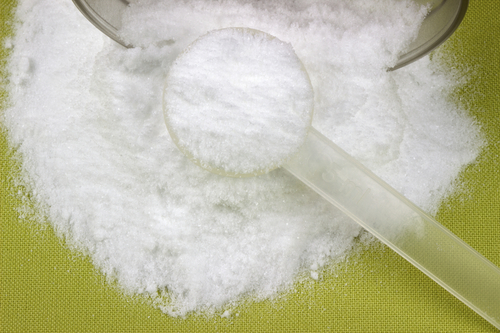 Researchers from the UK took fourteen healthy volunteers and had them cycle to exhaustion at 70% of their predetermined VO2max. They were then divided into one of two groups, with one receiving creatine (20g/day) and the other a placebo (i.e. 20g of maltodextrin) for 6 days each. Both groups consumed a high carb diet together with their creatine or placebo.
Each subject gave a muscle biopsy on 5 separate occasions: at rest just before exercise, immediately post-exercise, 1 day post-exercise, 3 days post-exercise and 6 days post-exercise. These muscle biopsies served to measure comparative changes in glycogen and creatine stores during the 6 days.
The researchers also recorded other measures during the 6 day period in an attempt to uncover the mechanisms behind the creatine-induced changes in glycogen levels. These included measures of muscle insulin sensitivity, osmotic stress and muscle cell volume (i.e. muscle water content).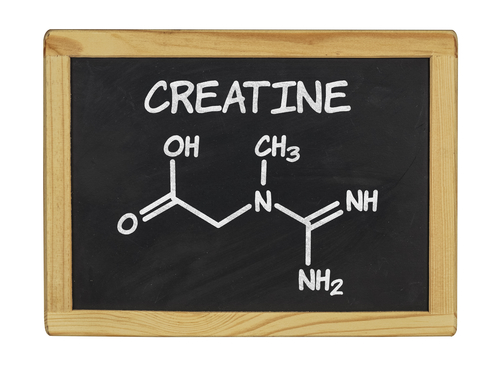 The main finding to emerge from the study was that following creatine supplementation, muscle glycogen levels were significantly higher after just 1 day of supplementation, which carried through to day 6. Just how much higher were they? An impressive 82% on average during the first 24 h of supplementation. Interestingly none of the measures used to detect the mechanism underlying the glycogen boost showed any significant finding.
This meant that the authors were left to postulate what the mechanism may be. One of the key theories they put forward involved the possible effects of creatine on one of the body's main energy sensing proteins called AMPK. Traditionally, AMPK is thought to be principally activated by changes in ATP levels, but early studies have shown that a change in the PCr/Cr ratio (due to creatine feeding) can also modulate AMPK activity.
But given the researchers didn't measure AMPK activity, one can only postulate on its involvement. For the time being, however, there is probably enough evidence to recommend the average gym junky throw down some creatine with their post workout carbs if they are engage in daily weight training. If the results of this study bear out in practice, it should help with energy levels and therefore performance.
The other key group of athletes that stand to benefit from this research are endurance athletes. Glycogen stores are the key limiting factor when it comes to repeat performances of endurance athletes. Take the Tour de France for example, where cyclists are required to compete day-in-day-out for three weeks. In such situations, if cyclists can even improve glycogen replenishment by 10% it would make a meaningful difference to performance.
References
Robinson TM, et al. Role of submaximal exercise in promoting creatine and glycogen accumulation in human skeletal muscle. J Appl Physiol. 1999;87:598–604.
Op't Einde B, et al. Effect of oral creatine supplementation on human skeletal muscle GLUT4 protein content after immobilization. Diabetes. 2001;50:18–23.
Sewell DA, et al. Creatine supplementation does not affect human skeletal muscle glycogen content in the absence of prior exercise. J Appl Physiol. 2008;104:508-512.
Roberts PA, et al. Creatine ingestion augments dietary carbohydrate mediated muscle glycogen supercompensation during the initial 24 h of recovery following prolonged exhaustive exercise in humans. Amino Acids. 2016; [ahead of print].