USPlabs Jack3d Advanced Formula Pre Workout - Dear Valued USPLabs Inner Circle Member. Let me begin by saying this is a letter I never thought I'd write, the last thing I ever wanted to do was get into the "Pre-Workout Pump" market. After all, it's completely crowded with the same damn product over and over and again, disguised in different packaging. In fact, it's rather nauseating to say the least. I mean, how many times can someone do the same thing? With that said, I like having a ton of energy, strength, stamina & endurance for my workouts. I mean, who doesn't? And there's nothing like the right combination of compounds taken pre-workout to deliver awesome workout after awesome workout.
After all, if your workouts suck, you can all but forget about making killer progress anytime soon. So for the past 3 years, I've been drinking my own "mad elixir" before each workout. And, let me stress again, this was only intended for my own personal use. Before I knew it, I was supplying half the gym, and many of my Internet friends, with my pre-workout concoction... They'd ask me what I was drinking, ask if they could "try it" then they simply couldn't "train without it.". I didn't have a name for this drink originally, but it quickly became known as "USPlabs Jack3d" because it made everyone lift more weight, pump out more reps and have crazy, lasting energy along with sick, muscle-engorging pumps. Because handing out supplements at the gym was not my first priority (and quite frankly, a massive pain in the ass at times), I'd forget to bring some or run out from time to time. Needless to say people were on my case and bugging me to release it. I kept telling them "I want absolutely nothing to do with this."
"Wow, People DO Need This"
But it wasn't until I started explaining how much healthier and better my little concoction was that I realized I probably should bottle this up and let the hardcore guys get their hands on it. But again, I really didn't want to play in the pre-workout game. Just didn't excite me. So, under immense pressure, I decided to do a small run of USPlabs Jack3d and only release it on the Internet for now. That way, I didn't have to advertise it, it wouldn't take away from USPlabs focus and it would simply spread by word-of-mouth. Will it ever be put in retail distribution? Who knows, but certainly not now. You might be saying to yourself, "Jacob, why not just use one of the 3,000 pre-workout formulas already on the market? Excellent question, and that would have been much easier than all of this, but in a nutshell, here's why, Up to 77% of pre-workout powders are nothing but unhealthy, Insulin-soaring, fat-storing fillers Shocking, but true, over three-fourth's of what you consume on a daily basis is nothing but ineffective filler that can actually cause you to gain bodyfat! Kind of defeats the purpose if you ask me. Not only is this detrimental to your gains, but it shoots prices through the roof. After all, it costs big bucks to ship now-a-days. And, larger packaging costs more than smaller packaging. In essence, you're not only paying for fillers, but footing the shipping bill as well!
So why do these companies do this? It's simple really. Larger packaging takes up more shelf space. And, the consumer has been trained to think "bigger is better" so you are fooled into thinking you are getting more active ingredients than you really are. But in this case, bigger not only means more expensive, but more dangerous as well.These fillers mainly consist of evil, fattening maltodextrin, large amounts of magnesium & artificial dyes. Not good to say the least.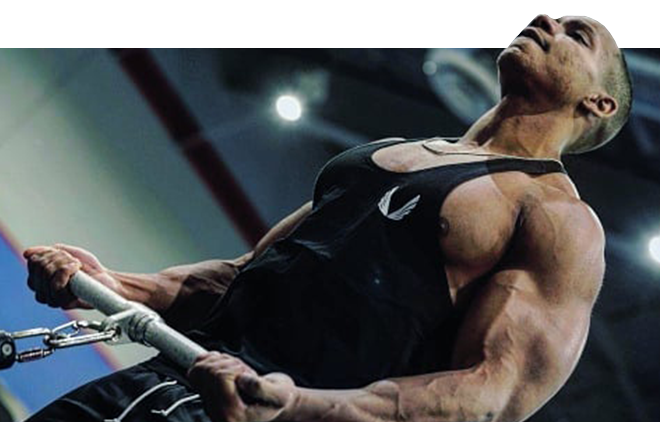 HERE'S THE BREAKDOWN

Maltodextrin (Worse Than Sugar!)
We all know maltodextrin is an absolute killer to your physique, causing insulin to shoot through the roof and put your body into fat storing mode (NOT what you want any time, let alone as you're headed into your workout). Many of you reading this just got the answer to why your fat loss has come to a dead halt, The supplement promoted to help, is ultimately hindering your goals, I'd be pissed off! I hear all the time about guys flipping out (rightfully so) that their protein powder contains a few grams of carbs...so why in the word is it ok for a pre-workout powder to contain a shitload of them? And of the worst possible kind...It's not...and USPlabs Jack3d is here to end that. Here's some facts about maltodextrin: Maltodextrin has a glycemic index of 105 – That's sky-high on the chart - 5 Points higher than Glucose & 44 points higher than sucrose (Yep, that's straight-up table sugar!)
Maltodextrin is found in large quantities in all of the top selling pre-workout pump products.
Most products contain between 6 to 11 grams of maltodextrin per scoop - With 2-3 scoops being required for effective dose!
A "hardcore" dose of popular powders will yield up to 33 grams of Maltodextrin! That's 72-132 calories super-high GI carbs! Same as a can of soda!!
Maltodextrin is simply added as a filler to deceive you into thinking you are getting more for your money.
And, to make things even more shady, Maltodextrin is often cleverly disguised on the label as "glucose polymers." How do we know they are being deceptive? That's a lot of damn carbs – why do they try to disguise it?
High amounts of maltodextrin is what you pay for with those other formulas. Shipping, bigger packages & bottles all cost more. Who do you think is covering these costs? Is your pre-workout product making you fat? If it has maltodextrin (i.e. "glucose polymers") then it certainly is.
Magnesium
Some of the leading Pre-workout Pump products are LOADED with Magnesium. Now, we need magnesium for a lot of reasons, but more is NOT better & can have serious side effects and health risks. Here's some magnesium facts...
National Academy of Sciences has set the upper tolerable limit of magnesium for adults at 350mg/day – that's equivalent to just one scoop of most products.
Some products use Magnesium Glycerophosphate - which is only 10% active. In order for them to get 350mg of active Magnesium per scoop, they must use a whopping 3500mg of Magnesium Gylcerophosphate – That's over 10 grams of magnesium per 3-scoop serving – which is just about the therapeutic dose prescribed by doctors for constipation!
Magnesium is also used as a filler - 3.5 grams each scoop is compromised from the Magnesium.
Magnesium at high doses is used therapeutically as a laxative.
The high Magnesium in these products is the reason people get the runs, not because of the stimulant effect. This is very unhealthy and toxic when consumed regularly. How many times do we have to read about guys having to leave their workouts - or missing their workouts entirely - because they were stuck in the bathroom? Why take a product that is supposed to get you pumped for the gym when it will cause you to have to skip the gym? It's the magnesium that's causing this, NOT the stimulants...High doses of magnesium are used in the medical field as a therapeutic agent in the treatment of constipation (it causes diarrhea). All of this just so it looks like you are getting more product than you really are? Hmm...Sure, this isn't the most pleasant conversation ever, but you should know the facts. USPlabs Jack3d contains no magnesium, so there's no issues.
Artificial Colouring
Virtually all pre-workout powders contain an enormous amount of artificial coloring at levels deemed extremely dangerous. Strange how they forgot to put that on the label. The leading pre-workout pump products all contain different mixes of artificial food coloring including:
Red #40
Blue #1
Yellow #5
Yellow #6
Red #5

For example, when you ingest this stuff you're eating petroleum – That's right, straight up coal & tar...yum, yum!!...And, if you suffer from any kind of ADD or ADHD, these dyes have a significant negative effect on your well-being! I'm not kidding, this stuff is straight poison. In fact, some countries have actually banned certain artificial coloring from their food supply. For example, Red #5 cannot be used in Australia because it's deemed as a significant health threat. There's a reason handlers of these dyes are required to wear industrial-strength gloves & masks for protection. Why artificial coloring is allowed in the USA is a whole different issue, but we aren't putting that crap in our powder. We choose not to put it in our formula. USPlabs Jack3d ONLY contains natural flavoring and coloring.
Fluff Ingredients
I don't understand this, but it seems that people love when there's 500 ingredients in a single product, when it's obvious that the ingredients are added in such miniscule amounts they wouldn't even have an effect on an ant! I guess it makes you feel all warm and fuzzy inside as it makes you think "Wow, if 2 ingredients are good, 30 must be insane!" Well, the majority of the ingredients listed are there in trace amounts, meaning they won't do a damn thing for you, except deceive you into thinking you're getting ingredients that will actually help you. I know our customers are intelligent & demand more and do not fall for the fluff, window dressing BS. You won't find trace amounts of any ingredient in USPlabs Jack3d. Just the ingredients that will deliver dramatic results, every time.
Synergistic Combination is KEY
We have combined some exciting, new compounds with tried and true compounds to deliver a formula that is extremely potent, yet not detrimental to your health. The biggest factor in this is making a synergistic formula. Not just a bunch of ingredients thrown together haphazardly. Combine the correct ingredients in the correct amounts and you truly get 1 + 1 = 5! Motivation and Energy in the Tank While some products may cause the excitation you need to get motivated to get into the gym and move weight around, but unless you also have some "energy in the tank" you're not going to perform your best. Yet, with USPlabs Jack3d, you'll not only have to force yourself to get out of the gym, but you'll get more repetitions in while you're there. More repetitions will ultimately lead to more muscle mass. In essence, this product hits both angles, allowing you to increase strength, power, focus and stamina, while providing the motivation to get into the gym. The end result is better performance in the gym and ultimately, more muscle mass.
USPlabs Jack3d - Formula Breakdown
L-Citrulline - This compound is an exciting one
We all know about arginine and its use in many pre-workout formulations. As a conditionally essential amino acid, it has often been used to increase vasodilation, that is to expand blood vessels to get you a better PUMP, that muscle engorging feeling you get with increased blood flow. With increased blood flow also comes increased nutrition, hormones and muscle building amino acids into your muscles. The problem with arginine however is that its absorption capacity can be rather low in the body, as low as 38%! Less than HALF. That's due to high rates of elimination. Citrulline on the other hand escapes metabolism by our digestive system and can itself raise our body's arginine levels. Several studies in fact have been able to show that supplementation of citrulline helped to increase the amount of arginine in the body moreso than using arginine. If this weren't enough, there's even evidence that this compound in USPLabs Jack3d is able to improve nitrogen balance and muscle protein synthesis rates. So not only will you be getting a fantastic pump, you'll be building plenty of muscle as well. But the benefits of citrulline don't stop there, even more studies have been able to show that supplementing citrulline will help to improve strength, aerobic performance and with decreasing muscle soreness. Pretty good for an amino acid found in the rinds of watermelons! There's no doubt that L-Citrulline is going to be the next big ingredient in pre-workouts and USPLabs Jack3d has plenty of it to help you get get bigger, stronger & leaner!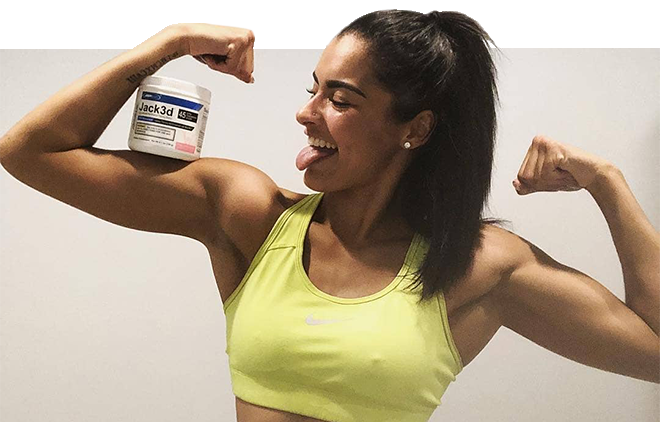 Arginine Nitrate - The Future of Arginine Supplementation
While l-Citrulline has its merits, it's still too early to discount arginine yet. Multiple studies have shown supplementing with arginine is capable of producing positive, ergogenic effects. As mentioned previously, arginine has the unhappy fate of being eliminated rather quickly from the body. Perhaps then, the best way is to pair it with another compound which can also help to produce NO or nitric oxide, which is the active compound which can help increase blood flow. This is why USPLabs Jack3d has used the future of arginine supplementation with the inclusion of Arginine Nitrate. Nitrates have low been associated with also increasing blood flow due to its ability to be reduced to NO. Studies have been able to show that not only can nitrates help improve blood flow, it can also reduce the oxygen cost of exercise and enhance high intensity exercise capacity. What this means is that not only are you more efficient at performing exercise, you can perform better at higher and higher intensities. If you want to lift more aggressively in the gym and power through your workouts and get a great pump, the synergistic use of L-Citrulline and Arginine Nitrate in USPLabs Jack3d is the perfect solution.
Caffeine
Caffeine is perhaps one of the most researched ingredients for its beneficial effects for everyday health and for exercise. It is able to stimulate the CNS, while also stimulating contractility of skeletal muscle directly and this may partially be due to the release of catecholamines such as norepinephrine. Caffeine also has the benefit of fighting fatigue and drowsiness; enhancing the flow of thoughts; increasing alertness and improving intellectual efforts along with producing euphoria or a sense of well-being in some cases. Just as caffeine can increase the effectiveness of compounds such as ephedrine, it is thought that it may do the same for the other unique compounds found in USPLabs Jack3d. In terms of specifics, at the cortical level, caffeine is also thought to promote increased wakefulness or vigilance, via adenosine receptor antagonism, causing stimulation of cholinergic neurons in the basal forebrain and reinforcing inhibition exerted upon sleep-promoting GABA neurons. The stimulant effects are exerted directly upon the cerebral cortex, medulla oblongata, and spinal cord. In addition to these beneficial effects, we have included a precise dose of this compound which allows for a longer, more powerful, and sustained effect. The end result is that you no longer have to worry about feeling stimulated for an hour or two, followed by a quick crash...With our precise formula, you get a long-lasting and sustained effect. Most formulas just throw in a ton of caffeine and hope for the best.
USPlabs Jack3d has a precise blend of compounds that will not only get you flying through your workouts like a mad man, but will allow you to have hours upon hours of energy without a harsh crash at the end. Caffeine is perfectly dosed and in combines well with the other ingredients for a powerful synergistic effect. This is one area where USPlabs Jack3d truly separates itself.
Norcoclaurine – Performance Enhancer
Norcoclaurine or Higenamine is the new addition to the Jack3d franchise and we proud ourselves on always introducing the most cutting edge ingredients. We don't just spend our days in the lab playing solitaire. Norcoclaurine is what they call a Beta 2 Adrenergic Receptor Agonist. That is, they attach on to the Beta 2 Adrenergic receptors and kickstart its actions. These actions include increasing the mass of muscle as well as its contraction speed, improving blood flow by dilating blood vessels and providing more fuel for the body in the form of glucose. So not only will you be getting an even more amazing pump, you're getting more energy to blast through your workouts and with the ability to lift harder, stronger and faster. Why hasn't our competitors then, included Norcoclaurine in their formulations? Maybe because they actually are playing solitaire. But as always, when you start a trend, everybody wants to get on the bandwagon. That's why we only use the BEST available source of Norcoclaurine, Norcoline. Any other imitators are just that, imitators. If you want the best, the Norcoclaurine in USPLabs Jack3d is what you've been searching for.
Beta-Alanine - Endurance Booster

Beta-alanine is one of those ingredients that has time and again proven to be one of the msot effective ingredients to support workout performance, especially endurance capacity. Best yet, people respond better to beta-alanine than most other ingredients thanks to its highly responsive profile. But it's not just endurance capacity that it helps with, it's a supreme buffer, making it ideal for any exercise that has an anaerobic component - ie weight lifting. If you want to lift more weight or more reps, you really can't go past beta-alanine to give you the oomph you need.
PurEnergy Matrix - Pterostilbene & Caffeine Matrix

You know what the problem is with most pre workouts? Tolerance. They're so packed full of stimulants that after two to three serves of the product, you've developed such a tolerance that the product no longer works. Enter PurEnergy. A novel compound which combines pterostilbene from dark berries and grapes along with caffeine helps to elongate and improve how much caffeine gets into the system and how long it stays there. What does it all mean? It means, you don't have to take a massive dose to feel the effects meaning you don't develop tolerance as quickly. With the new Jack3d, you've got yourself a supplement that works at 110% each and every time. This is going to translate into more focus, more energy and more motivation. And that can only mean one thing - more gains!
USPLabs Jack3d Shot Technology
Micro Technology is the inclusion of the most exclusive ingredients with specific targets to hit the market in years, maybe ever
……It tastes amazing and mixes in just a few ounces of water for a great tasting pre-workout "shot"…
Through painstaking research and real-world testing, we've created what we believe is the perfect performance formula…
Imagine… Your CNS sparked and stimulated with one GOAL in mind: to train like you've never trained before…
…Your muscles so engorged, so supercharged that "PR" may become a staple in your vocab…
Simply put, the precise ratio of CNS stimulants and Muscle Performance Activators will blow your mind…
How Does It Taste?
In a word...AMAZING! Sure, you'll hear that from most companies, yet virtually all of the pre-workout drinks on the market are, at best, tolerable. And, let's be honest, most taste like crap. USPLabs Jack3d is probably the best tasting pre-workout drink ever! With a pleasant pineapple, mango or raspberry lemonade flavor that goes down smooth and refreshing, you'll be shocked it's as potent as it is - it's simply a joy to drink!
Quick USPlabs Jack3d RECAP
Significantly enhances intensity, strength, energy, power, endurance, pumps & recovery
No sugars
No calories
No Maltodextrin
No Magnesium
No dangerous dyes
No filler ingredients-You are not paying for 2 base ingredients and 20 filler ingredients
We are augmenting 2 systems to work together so they can keep up with each other during the workout. This is true synergism
Great taste
Ultra-concentrated
The best damn value you'll ever find in a pre-workout product