Strongest Test Booster 2015
Let's face it, if you're buying supplements, you want the best, most effective and strongest version available. Very few people want a product that 'sort of works', and this is especially true for testosterone support supplements. Designed to help optimise natural levels of testosterone, test boosters contain a variety of ingredients which can help to increase free testosterone or reduce its conversion to estrogen or DHT or support its production in the body. As with other supplements, there are obviously those which are considered stronger than others and here, we list the top 5 strongest test boosters of 2015.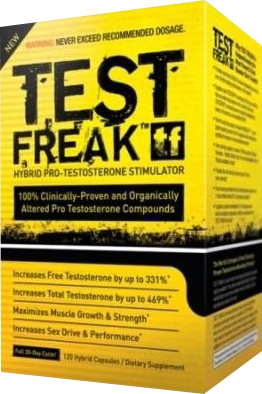 5. PharmaFreak Test Freak

Test Freak from PharmaFreak has been around for a couple of years and is still one of the most popular and more stronger test boosters on the market presently. It contains a good combination of testosterone support ingredients along with some anti-estrogen components and even has a light diuretic effect to assist with reducing water weight. PharmaFreak Test Freak is a good test support supplement to use during the cutting or the body fat reduction phase of your program.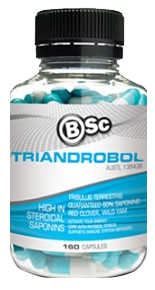 4. BSc Triandrobol Testo Plus

Body Science are one of Australia's most trusted supplement brands and one of the more popular products has to be their testosterone support supplement BSc Triandrobol Testo Plus. Having gone through a fairly recent reformulation, the current version is actually better than its predecessor. Using a potent blend of tribulus, ZMA, ginseng, D-Aspartic Acid, Saw Palmetto and Gingko along with some other ingredients, Triandrobol Testo Plus is another one of the stronger test boosters on the market.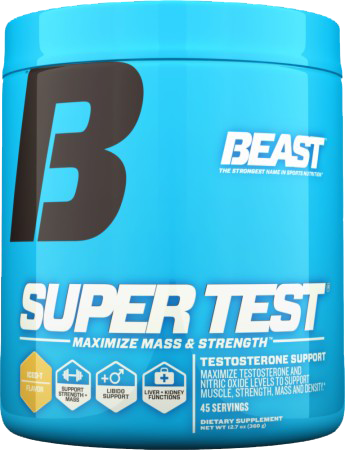 3. Beast Super Test

Super Test is considered by many to be the best testosterone support supplement around and is definitely one of the most comprehensive. Featuring a variety of test support ingredients, anti-estrogen and anti-DHT components, nitric oxide boosters along with liver and kidney support compounds, Super Test is an extremely well rounded testosterone support supplement. It's not the best tasting supplement, but you can bet that it's one of the better ones around.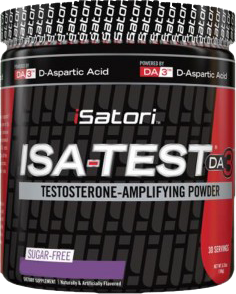 2. Isatori Isa-Test DA3

A new product in the Isatori line, the formula of Isa-Test DA3 is one of the best in the market. Featuring D-Aspartic Acid along with 5 other well known test support ingredients including longifolia, Isa-Test DA3 is ideal for trainers of all levels, but especially good for the older trainer wanting to maintain exercise at a high intensity. Isatori may not be brand with the biggest name, but they've created one hell of a test booster and is one of the strongest supplements in this category.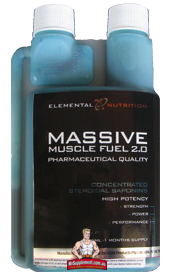 1. Elemental Nutrition Massive Muscle Fuel 2.0

Massive Muscle Fuel has topped the best testosterone support supplements list in the last couple of years and for good reason. It is still the test booster with the highest concentration of protodioscin, the active compound in tribulus and also contains a variety of other anti-estrogen, anti-DHT and nitric oxide boosting ingredients. It's a potent and concentrated formula, which may not taste the best, but Elemental Nutrition's Massive Muscle Fuel 2.0 is one of the most powerful test boosters around and is our pick for the strongest test booster of 201