Strongest Fat Burner 2015
Weight loss can be hard, especially as it often comes hand in hand with a general lack of energy. For this reason, many people feel that fat burners should contain a more than generous hit of stimulants. This is a list of what we believe are the top 10 strongest fat burners in Australia in 2015.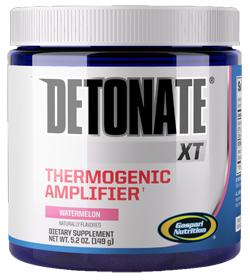 10. Gaspari Detonate XT
Gaspari Detonate XT is the second version of the highly popular Detonate fat burner. The new version is a complete revamp and contains few ingredients in common with the old formula. The stimulant blend in the American version contains a yohimbine and bitter orange extract. However, for Australia, there will be no doubt that yohimbine will be replaced by something else.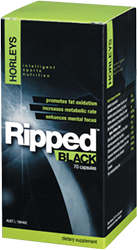 9. Horleys Ripped Black
Horleys is not known best for fat burners, but Horleys Ripped Black is one that certainly plays with the big boys. Per two capsule serve, it contains 200 mg caffeine, together with 2.46 g of bitter orange (which contains synephrine) at one of the highest concentrations around. From a chemistry point of view, this product is somewhat similar to the oldschool ECA stack. For most people, this product provides enough energy, but for those who want more, keep reading...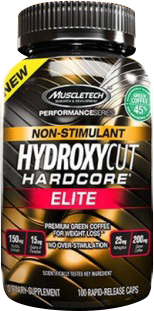 8. HydroxyCut Hardcore Elite Capsules
Stronger than its powdered cousin, HydroxyCut Hardcore Elite capsules have always set the standard for strong fat burners. The current version certainly lives up to its name. Each serve contains 305 mg caffeine as well as 100 mg cocoa powder which contains a much faster acting stimulant (theobromine).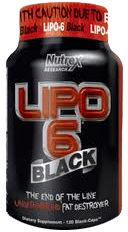 7. Nutrex Lipo 6 Black
A few years back Nutrex Lipo 6 Black would have been much higher on the list. However, in 2015, it needs to settle for a more modest position on this top 10. Each serve contains 675 mg bitter orange, 208.5 mg cocoa powder, and over 300 mg caffeine, it's not hard to see why this product was once one of the strongest fat burners around.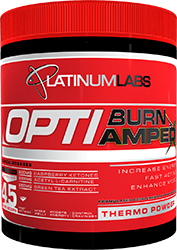 6. Platinum Labs Optiburn Amped
Platinum Labs Optiburn Amped was one of the first fat burners to jump on the AMP citrate bandwagon (thus the name). As such, it was a mind blowing product when it was first released. For those who don't know, AMP citrate is the first true replacement for DMAA, ever since it was banned. Other than this, it also contains higenamine, and approximately 200 to 300 mg caffeine.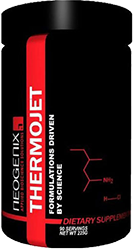 5. Neogenix Thermojet
Neogenix Thermojet has always been a stimulant packed product. Recently it underwent reformulation and when it came out the other side, it still impressed. Don't let the small serve fool you, the product is almost all stimulant. This includes 150 mg caffeine, 150 mg AMP citrate (referred to as Puchung tea extract here), and 25 mg cocoa extract. This may not contain as much caffeine as other products, but the generous dose of AMP citrate more than makes up for it. This is especially true if you take maximum two scoops.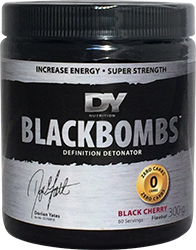 4. Dorian Yates Black Bombs
Six time Mr Olympia Dorian Yates takes his supplement brand seriously. As such, it's no surprise to see Dorian Yates Black Bombs in the top five. Black Bombs underwent a reformulation, right before AMP citrate became commonplace. However, because of its strong formulation, it still manages a top 5 position. Containing 300 mg caffine, together with cocoa and Arcacia rigidula, Black Bombs is only for experienced users of fat burners. This is largely thanks to the Arcacia component, which contains some very strong stimulants.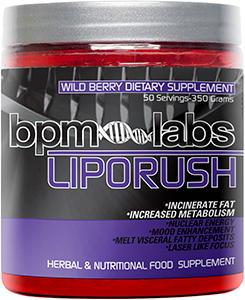 3. BPM Labs LipoRush
Now we get to the products that are the epiphany of high stim fat burners. If you chase the energy hit, BPM Labs LipoRush would be a favourite. It contains a total of five different stimulants; caffeine, AMP citrate, cocao, bitter orange, and higenamine. This cocktail is extremely potent and well dosed. Right from the first serve, there is no doubt that LipoRush is a strong product.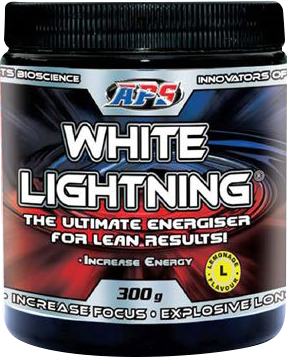 2. APS White Lightning
APS White Lightning is another product on this list that has been a reformulation. After a long wait, APS released a product that certainly does not disappoint. For the first time ever, Arcacia rigidula features as the first ingredient. This gives a hint as to the things to come. White Lightning also contains a cocktail of five different stimulants, very similar to Liporush. The difference being that the AMP citrate has been substituted for the above mentioned Arcacia extract.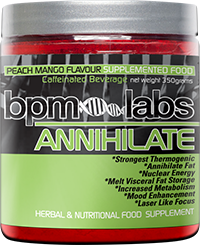 1. BPM Labs Annihilate
It takes a very special brand to make products that rank numbers 3 and 1 in our list. BPM Labs Annihilate is the bigger brother of LipoRush. You would have to be a brave individual to have tried LipoRush and thought to yourself "hmm…this just isn't strong enough". Annihilate actually uses the same stimulants as Liporush. However the doses have been reshuffled to provide an even more potent stimulant hit. It may not be the best tasting fat burner around, but it certainly is a hell of a ride.