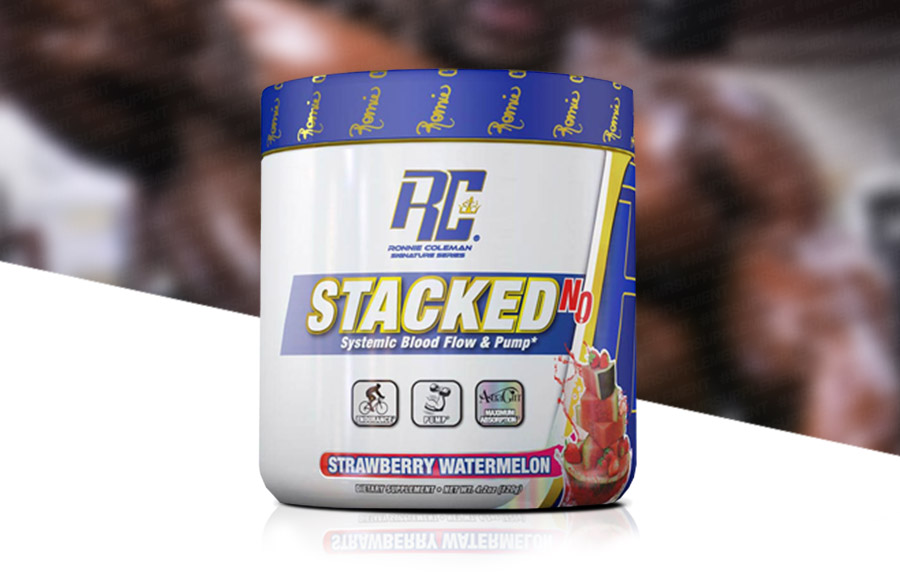 Ronnie Coleman Stacked N.O - This statement is reserved for those that have achieved legendary status and command the attention of everyone around them. Those freaks that walk around all day constantly looking like they just finished their final set of curls because they seem to always have a permanent pump. But how? They aren't pumping up when you have your back turned, they just figured out how to keep their N.O. levels at a peak all day. That means they are sporting snake-like pipes in their arms 24/7 and you're talking to the master of vascularity here.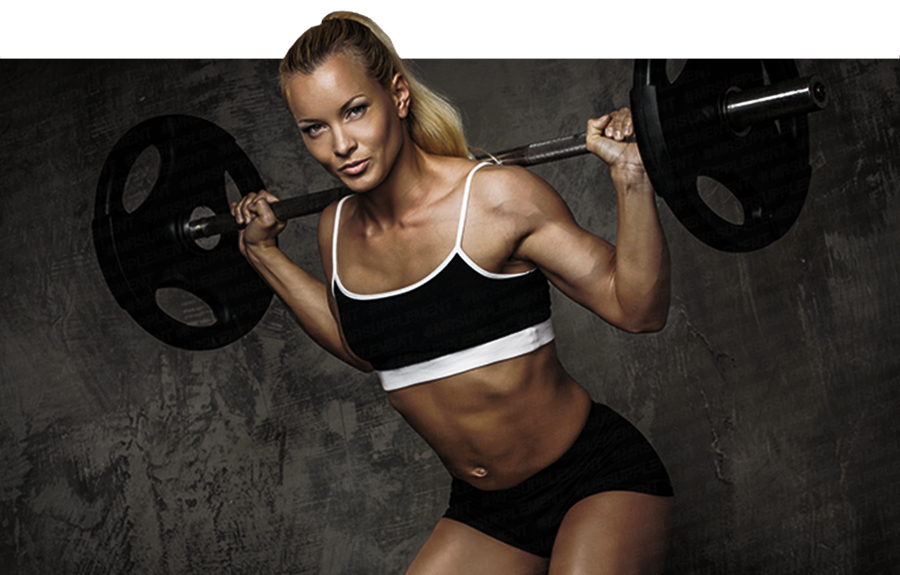 Being able to see your veins through the sweatshirt you are wearing is cool and all but the real advantage to having a positive nitrogen balance is that it translates into better nutrient delivery, more oxygen to your muscles and a dominant gym performance leaving your body in a state of anabolism. The time for feeling flat is over; the time to get stacked is now.
STACKED-N.O.® contains 1.5g of L-Citrulline and 1g of Agmatine to quickly spike your N.O. Levels and keep them flowing all day long. Also included in this blend is L-Ornithine, an amino acid the body uses to increase its own natural production of Nitric Oxide. The combination of these ingredients will provide you with a positive nitrogen balance all day.
Highlighted Ingredients
HICA
HICA (Alpha-Hydroxy-Isocaproic Acid or Leucic Acid), a new supplement technology that significantly increases lean body mass, prevents over training and reduces DOMS (Delayed Onset Muscle Soreness). The metabolites of leucine decrease the breakdown of proteins, particularly muscle proteins.
Agmatine
Agmatine is an endogenous neuromodulator that has been shown to inhibit neuronal nitric oxide synthase and down regulate inducible nitric oxide synthase...HUH? Basically, it prevents your body from breaking down nitric oxide resulting in better blood flow which can benefit you in the gym and out!
L-Ornithine
Ornithine is a non proteinogenic amino acid that plays a role in the urea cycle. L-Ornithine also has an anti fatigue effect in increasing the efficiency of energy consumption and promoting the excretion of ammonia.
L-Citrulline
L-Citrulline is a naturally occurring amino acid found in food and also made in the body. Our bodies change L-Citrulline into another amino acid called L-Arginine and also to nitric oxide. L-Citrulline helps increase the supply of ingredients the body needs to make certain proteins. It helps dilate veins and arteries to improve blood flow.