Optimum Optiburn Complex Thermo Protein Review
Quick Summary Points
Optiburn Complex Thermo Protein is a fast-acting fat loss protein formulated to assist with weight loss whilst building & sustaining muscle
The formula utilises quality ingredients including
The protein helps curb cravings and suppress appetite perfect for individuals that are watching their weight
Optiburn Complex Thermo Protein is best taken post-workout
Optimum Nutrition have been busy by creating new products by expanding their categories including their Optimum Nutrition Cake Bites snacks. Optimum is introducing more and more products to the market and as the popularity of weight loss supplements are continually growing, Optimum's next hit product will be their fat loss thermogenic protein which will be known as Optiburn Complex Thermo Protein.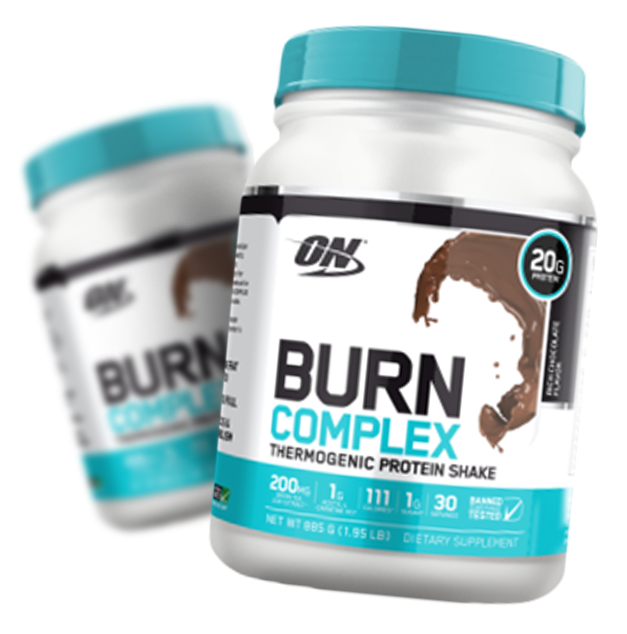 OptiBurn Complex Thermo Protein Highlights
Provides fast-acting protein
Utilises cutting-edge ingredients including Acetyl-L-Carnitine, Green Tea Leaf Extract, L-Theanine etc.
Suppress appetite & Curb cravings
Support weight loss
OptiBurn Complex Thermo Protein Ingredients
Here are the ingredients for the product:
Serving Size: 29.5g
Servings: 30
Energy – 464kJ/111 calories
Protein – 20g
Total Fat – 1.5g
Saturated - 0.5g
Total Carbohydrates – 4g
Sugars – 1g
Sodium – 90mg
Acetyl-L-Carnitine HCL – 1g
Green Tea Leaf Extract – 200mg
L-Theanine – 100mg
Caffeine – 100mg
Niacin – 10mg
Thiamin (as Thiamin HCL) – 1mg
Riboflavin – 1mg
Vitamin B6 (as Pyridoxine HCL) – 1mg
Folic Acid – 300mcg
Vitamin B12 (as Cyanocobalamin) – 1.2mcg
OTHER INGREDIENTS: Whey Protein Isolate, Whey Protein Concentrate, Micellar Casein, Cocoa (Processed with Alkali), Natural & Artificial Flavour), Acetyl-L-Carnitine Hydrochloride, Creamer (Sunflower Oil, Corn Syrup Solids, Sodium Caseinate, Mono & Diglycerides, Dipotassium Phosphate, Tri-Calcium Phosphate, Soy Lecithin, Tocopherols), Lecithin, Magnesium Oxide, Green Tea Leaf Extract, Caffeine, L-Theanine, Niacin, Pyridoxine Hydrochloride, Thiamin Hydrochloride, Riboflavin, Folic Acid, Cyanocobalamin, Sweetener (955).
Note: Contains Milk & Soy May Contain: Gluten, Eggs, Peanuts & Tree Nuts
OptiBurn Complex Thermo Protein Benefits & Pros
Optimum are the leaders when it comes to protein powders. Although we didn't expect it to be so late for them to release a fat loss protein but let's see how effective the product is. Thermo Protein uses a variety of protein sources like whey protein to help build muscle and fasten recovery. Each protein source used is fast acting, which means it is digested and absorbed in the body really quickly. The formula also uses cutting edge ingredients like Acetyl-l-carnitine, Green tea and Theanine to support weight loss. Acetyl-L-Carnitine is a well-researched ingredient which is fully supported by various studies. It is well-known for supporting weight loss, but it can assimilate throughout the body to improve brain and mental function.
OptiBurn Complex Thermo Protein Flavour, Taste & Mixability
The product will be available in three flavours. These include Rich Chocolate, Strawberry Shake and Vanilla Latte. Best known for their protein formulations and diverse flavour ranges, the flavours and taste will be hard to fault. We expect the same with the mixability of the product to dissolve easily as well.
OptiBurn Complex Thermo Protein Release Date
The official release dates for Optiburn Complex Thermo Protein from Optimum have not been announced but we do expect it to arrive around October or November 2018.