Optimum Nutrition Daily Fit Review
Optimum Nutrition have had a relatively busy period as of late with a range of new releases, both in their "Gold Standard" range as well as in new categories, such as with their Opti-Bar Protein Bar. Their latest series will focus more on every day supplements for the average person, who may or may not be training. One of these supplements will be the metabolism boosting, caffeine free fat burner known as Optimum Nutrition Daily Fit.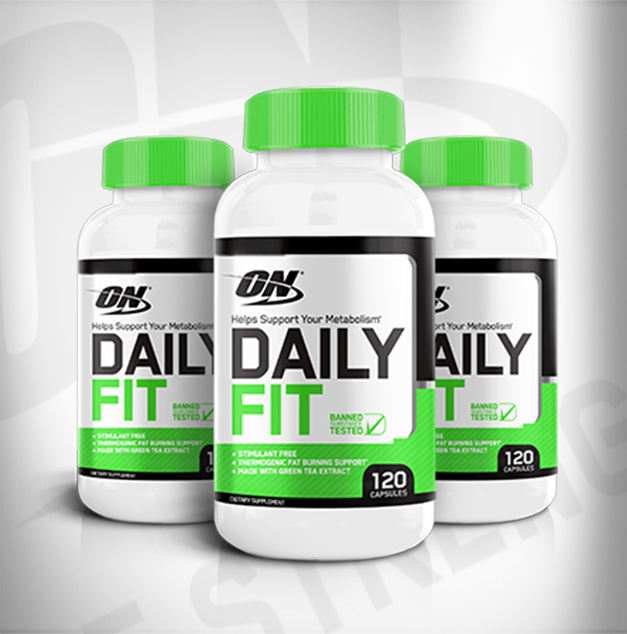 Optimum Nutrition Daily Fit Review & Ingredients
Daily Fit is a fairly simple fat loss supplement with only a handful of ingredients including 4 key actives:
Acetyl L-Carnitine HCL – 500mg
Green Tea Extract (Leaf) – 200mg
Red Pepper Extract (Capsimax®) – 65mg
Black Pepper Extract (BioPerine®) – 10mg
On top of these four ingredients, Optimum have added in some B vitamins for extra energy support such as Vitamins B1, B2, B3, B6, B12 and folic acid. As previously mentioned, the supplement is completely caffeine free and also free from banned substances.
Optimum Nutrition Daily Fit Flavours, Taste & Mixability
Optimum Nutrition Daily Fit is only available in capsule form at the moment, with each bottle containing 120 capsules and 60 serves.
Optimum Nutrition Daily Fit Protein Release Date
The official release dates for Daily Fit from Optimum have not been announced, however, we do expect the product to drop relatively soon, sometime around October or November 2016.