Gaspari Aminolast Review
Gaspari have really carved out a strong following with their extensive range of bodybuilding and sports nutrition supplements. You may already be familiar with their flagship protein powder, Myofusion, but of course they don't just stop there. Aminolast is their latest BCAA and intra workout supplement that has a few standout features worth looking at.
Gaspari Aminolast Highlights
Advanced BCAA formulation including Pepform leucine peptides boasting superior absorption and anabolism compared to regular free-form leucine.
One of the best tasting supplements on the market today.
Gaspari Aminolast Ingredients and dosage
BCAAs including leucine, isoleucine, and valine in a 2:1:1 ratio for improved recovery and helping to prevent exercise induced muscle breakdown
Leucine peptides from Pepform for super-fast absorption and muscle synthesis.
Taurine for muscle cell volumisation
Ornithine L-Aspartate for buffering against toxic muscle byproducts during exercise
High bioavailable electrolytes; potassium, magnesium, and sodium to help maintain hydration and maximum muscle contractibility
This reviewer is happy to report that most ingredients in Aminolast are fairly well dosed.
Gaspari Aminolast Pros and Effectiveness
Aminolast is not the typical intraworkout/BCAA supplement that are a dime a dozen these days. Gaspari have raised the bar by using not only good doses of well researched amino acids, but they have also included a cutting edge ingredient, Pepform. Pepform leucine peptides are superior to regular freeform leucine because this form is far more bioavailable and anabolic. Simply put, it is one of the latest and greatest ingredients to be introduced to sports nutrition. This, combined with the other amino acids and electrolytes make Aminolast a very special intra workout supplement that is probably one of the best currently on the market.
Aminolast can be expected to increase recovery, prevent muscle breakdown, as well as helping to rehydrate and increase performance during a workout. Although these benefits are typical of intra workout supplements, don't be surprised if Aminolast does it better than most other products in the category.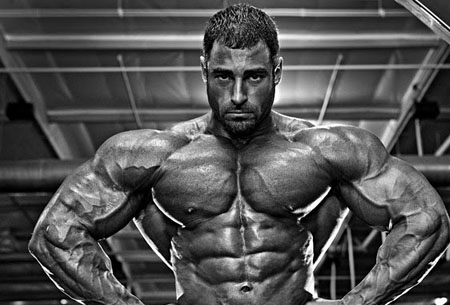 Gaspari have really made a solid effort with their label transparency lately, and it's easy to see exactly how much of each ingredient you are getting. Although this is excellent for the consumer, it is also a good way for Gaspari to show off their impressive formula and generous dosing. Finally, Aminolast, despite its advanced ingredients, is actually well priced compared to its direct competitors.
Gaspari Aminolast Cons
For bodybuilders and weight lifters, Aminolast is a product that is hard to fault. However, if you are an endurance athlete, you may find that the concentration of electrolytes is a tad on the low side and you may also wish to use a product that is higher in carbs. This product is therefore recommended more for power athletes and bodybuilders.
Gaspari Aminolast Taste & Mixabilty
The ladies and gentlemen in this office were seriously impressed with the way Aminolast tastes. In fact, Aminolast may be a contender for our "Best Tasting Supplement of the Year" award (if we had such a thing). If you didn't actually know it was a supplement, you would think it was actually just a low calorie cordial mix. This is especially impressive considering that the raw ingredients are unpleasant tasting. Hats off to the Gaspari flavour techs for this one. At the moment, the product comes in a variety of fruity flavours including; lemon, watermelon, orange mango, and strawberry kiwi.
Mixability is not one of the product's strong points. There is quite a significant amount of frothing and a fair amount of insoluble residue left at the bottom. However, this is a small price to pay for such a great flavour.
Gaspari Aminolast Verdict
Gaspari Aminolast is one of the most advanced BCAA and intra workout supplements on the market today thanks to its Pepform leucine peptides. It is a well dosed and priced product that tastes better than good. If you are in the market for an intra workout supplement to help improve recovery and lean gains, put this one at the top of your list.