BSN Pumped Edge Review
BSN Pumped Edge Facts
BSN's new Edge Series is expanding at a rapid rate with the arrival of 5 products already. Their 6th product will be a powdered pump booster, similar to their Nitrix 2.0 and will be known as BSN Pumped Edge.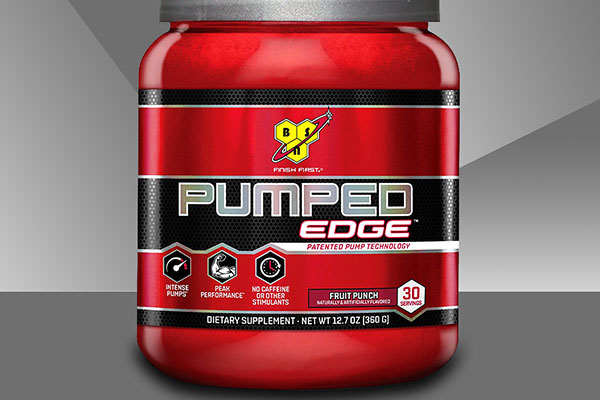 BSN Pumped Edge Review & Ingredients
Pumped Edge offers a more transparent and bulked up version of Nitrix with over 16 different ingredients in tow, available in 3 complexes including:
Glycero Pump Complex – Velox Citrulline & Arginine Matrix (3g), GlycerOsorb Calcium Glycerophosphate and Glycerol Monostearate Matrix (465mg), Magnesium Glycerophosphate (250mg), Pomegranate Extract (100mg), Hawthorn Extract (100mg), AstraGin Panax Notoginseng and Astragalus (25mg), Trans-Resveratrol (15mg), Black Pepper Extract (5mg)
Muscle Support Matrix (3.1g) – Creatine Monohydrate, Creatine Anhydrous and Creatine HCL
Efforsorb Endura Composite (2.3g) – Citric Acid, Sodium Bicarbonate and Malic Acid.
Each scoop of Pumped Edge will measure 12g with each tub containing 30 serves, measuring 360g. The formula doesn't look too different from the original Nitrix, but will certainly be a lot stronger thanks to its powder form. As always, we'll update you on further details as soon as the product is released.
BSN Pumped Edge Flavours, Taste & Mixability
Other than Fruit Punch, no other confirmed flavours have been announced for Pumped Edge, however we're expecting 2-3 more flavours in the initial release. We're expecting other common flavours such as Blue Raspberry and Watermelon. The new pump free workout should mix quite easily and will have minimal grittiness; with the only potential residue coming from the creatine. We're expecting it to taste similar to NO-Xplode – sweet and inoffensive.
BSN Pumped Edge Release Date
BSN's new stim free Pumped Edge pre workout doesn't have an official release date just yet, but as with the rest of the Edge Series, we don't expect it to drop till at least early 2017. It'll most likely hit Australian shelves sometime around February or March.