The testosterone booster category has been relatively stable throughout 2019 with only a handful of new releases, few of which actually impacted the top 10. The category though is continuing its rising star status and a good test support supplement will be a must have for any serious trainer's stack. Choosing a good test booster isn't easy though, simply because there are so many ingredients and factors to consider. As such & with the year ended, we've put together our top 10 list of the best testosterone support supplements for 2019.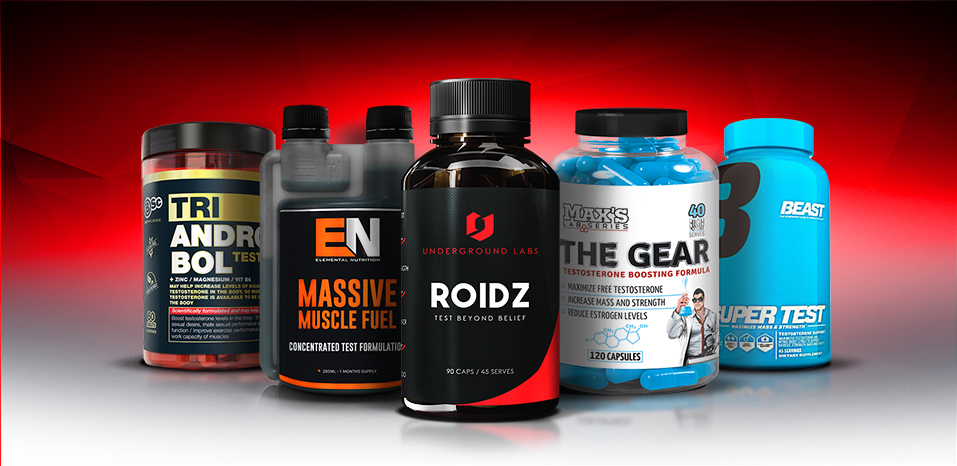 #1. Underground Labs Roidz
Making it to the top is not for the faint hearted. This is a next level testosterone booster from Australian company Underground Labs. Designed to increase strength and lean body mass, it is a potent supplement any serious trainer should get their hands on. The formula consists of strong ingredients in solid doses including Tribulus, Fenugreek and D-Aspartic Acid just to name a few. The Roidz formula may support trainers by improving strength, performance & recovery. High amounts of active ingredients are the key to Roidz, coupled with a December 2019 reformulation to now also include a anti-estrogen component. If your looking to boost performance & achieve monstrous results then Underground Labs Roidz may be the way to go.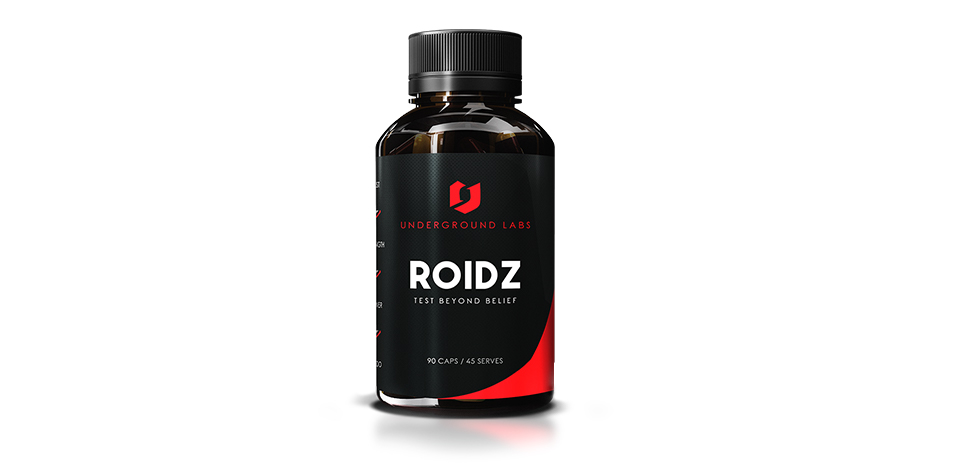 #2. Elemental Nutrition Massive Muscle Fuel (Liquid)
Elemental Nutrition Massive Muscle Fuel remains one of the best & most effective test booster around. The liquid formula remains the same, providing the industry's highest dose of protodioscin; the active compound of tribulus, along with anti-DHT ingredients. As such, Massive Muscle Fuel offers a comprehensive approach to optimise testosterone production and limit its conversion to other unwanted compounds. Elemental has also utilised natural nitric oxide boosters to enhance absorption, ensuring more of the ingredients reach where it needs to go quickly. Massive Muscle Fuel liquid remains a powerful test booster and your first port of call if you're keen to tackle this category.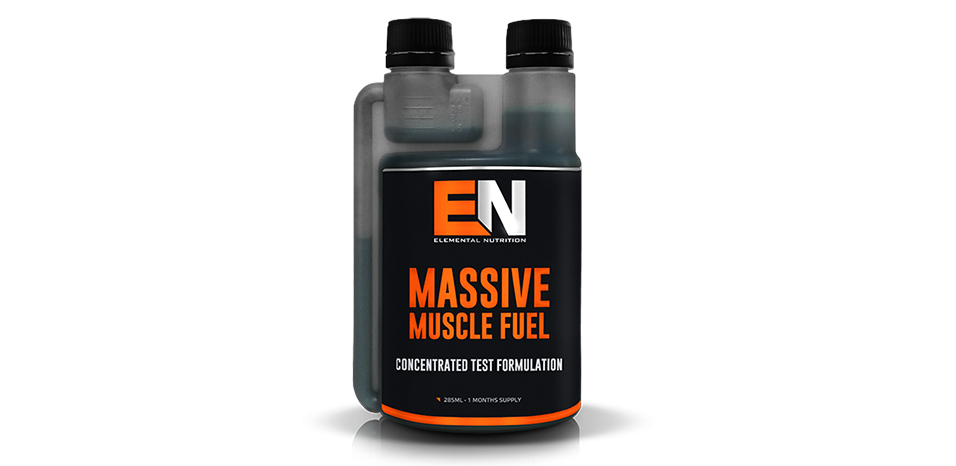 #3. Max's The Gear
Max's is one of Australia's most well-known brands and they're best known for their high quality and delicious protein powders. 2019 brought some significant changes to their product line, including the release of several pill form supplements such as their testosterone support supplement – The Gear. Interesting name aside, The Gear actually provides a decent tried and true formula featuring ingredients such as tribulus, horny goat weed, mucuna pruriens, DIM, maca, and resveratrol just to name a few. As with most test boosters these days, it combines traditional test boosting ingredients along with anti-estrogen support to deliver more comprehensive effects. It's a solid supplement from Max's and easily fits in our 2019 list.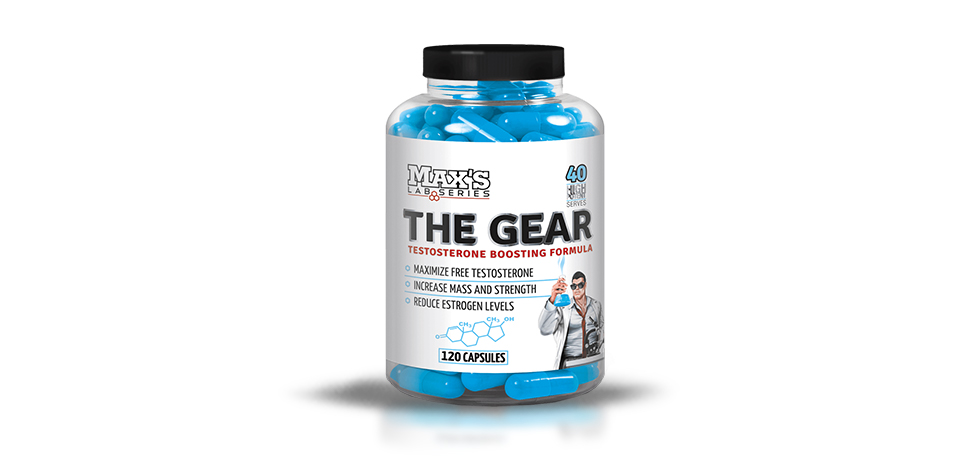 #4. BSc Triandrobol Test
BSc's Triandrobol has had a few iterations since it was first released and has continually refined and improved its formula. Another capsule based test booster, Triandrobol Test provides a potent and high dose mix of tribulus, fenugreek, horny goat weed and D-aspartic acid. Body Science's formula was designed specifically to help you maintain intensity through the toughest and longest of sessions. What this means is more energy to train and greater potential to grow. It is a shame that this version has removed some of the recovery support ingredients from the previous Testo Plus, but the increased dosing of the test boosting ingredients more than makes up for it.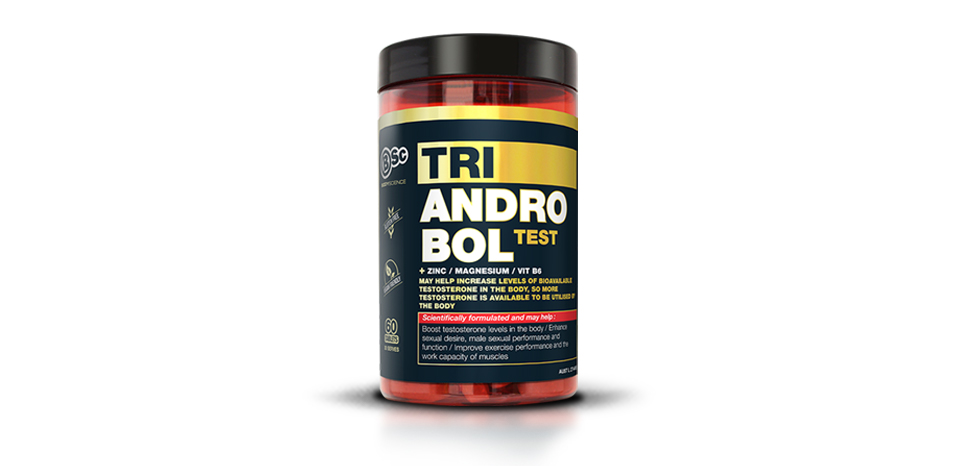 #5. Beast Super Test
Beast Sports Super Test has been on the market for some time now, but when you've got a winning formula, why change it? The supplement is still one of the strongest and most comprehensive test supporters around, providing ingredients to boost testosterone, control estrogen and DHT as well as support liver health and nitric oxide production. Together, these ingredients provide an incredibly well rounded approach to boosting free test levels, so you get maximum benefit. The only serious downside to the supplement is its powdered taste, but if you can stomach it, Super Test is a truly rewarding test booster & thus makes the 2019 best test boosters list.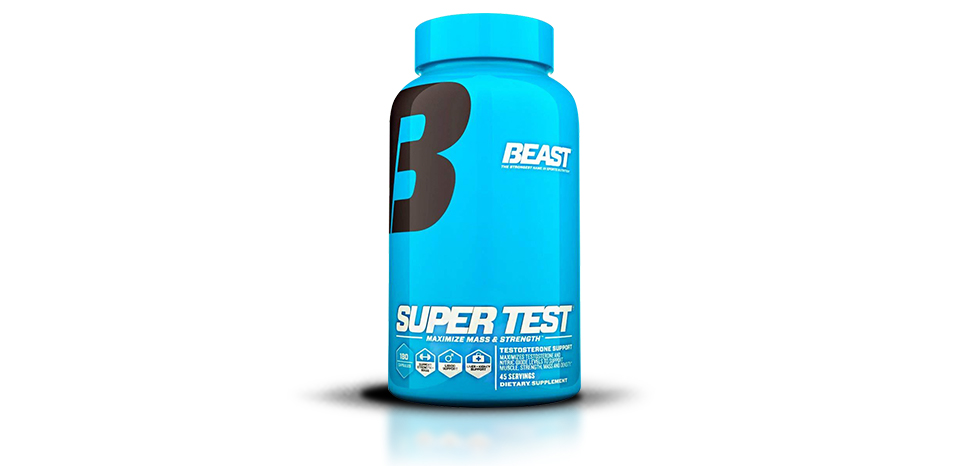 #6. Body War Alpha War
Alpha War is another solid addition to the test boosting category. However, it also provides an incredible complex of well researched ingredients such as D-Aspartic Acid, Horny Goat Weed, Fenugreek, Longifolia and Velvet Bean Extract. They've also included other ingredients to support liver health, improve absorption and limit testosterone conversion to estrogen. With a fully transparent formula, Alpha War doesn't cut any corners and has moved up to a comfortable position in our top 10 list.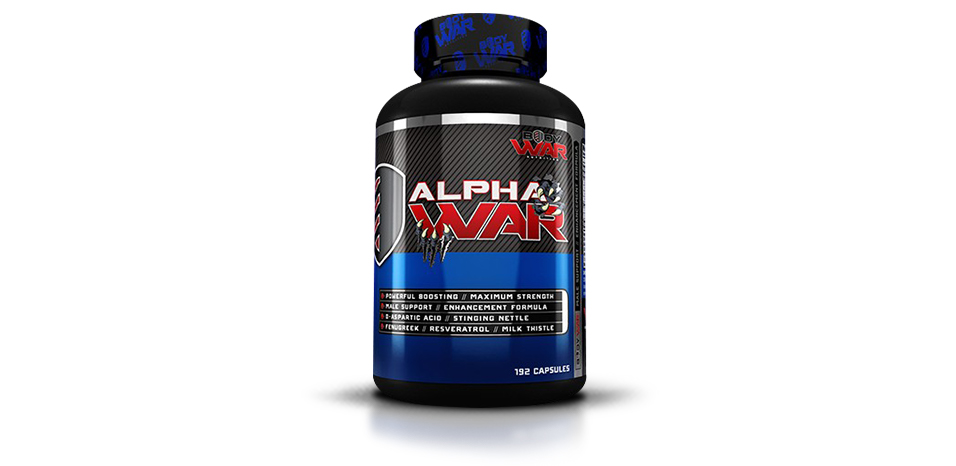 #7. PharmaFreak Test Freak
Like Beast Super Test, Pharmafreak's Test Freak has been on the market for quite some time but still retains both its original formula and its popularity. It's a convenient capsule form test booster which provides a good mix of ingredients to optimise testosterone levels and limit its conversion to estrogen and DHT, allowing for more free testosterone overall. Test Freak's formula utilises some of the highest doses around and has a deserved place in our top 10.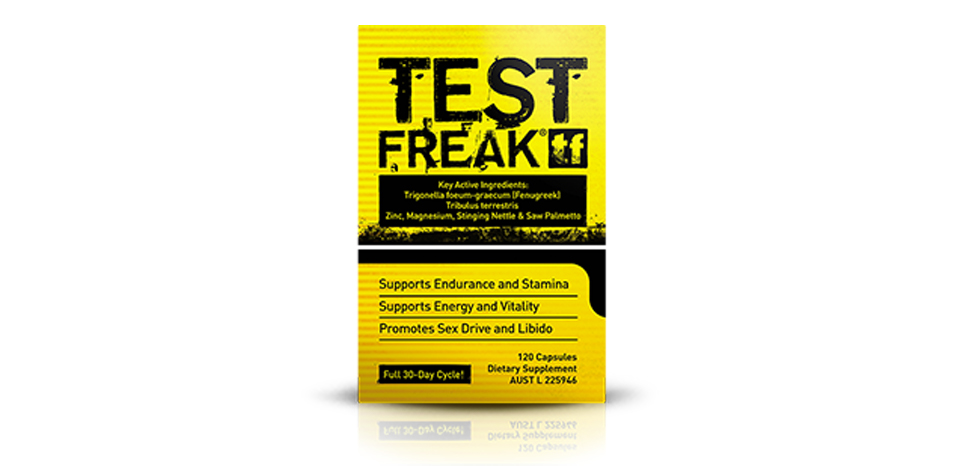 #8. Jym Alpha Jym
Another relatively new supplement, Jym Alpha Jym advertises itself as a testosterone/growth hormone support supplement. However, the ingredients in the supplement are definitely more geared towards the test boosting side of things. Alpha Jym contains some common test support ingredients such as fenugreek, ashwagandha and eurycoma longifolia, however also includes diindolylmethane (DIM) . Using fully dosed ingredients, Alpha Jym gives users the results they want.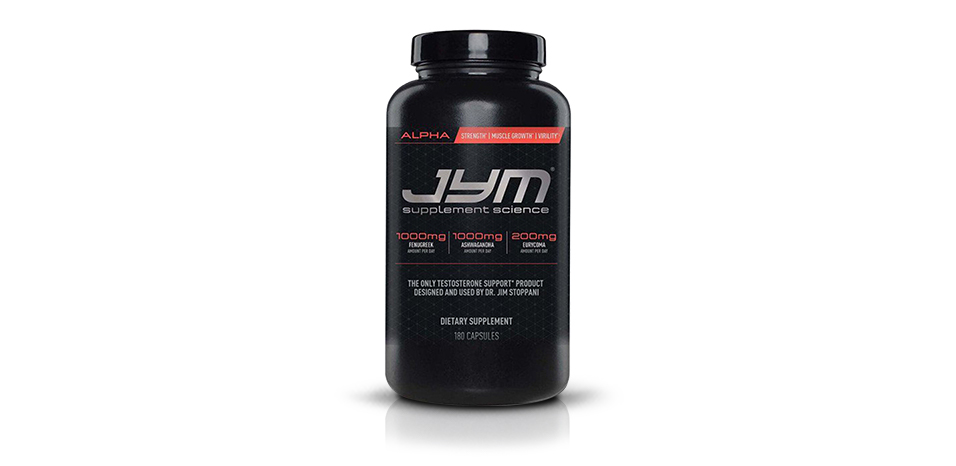 #9. Body Ripped Androbolin
Like many Australian companies, Body Ripped has had a bit of a revamp recently, bringing in new products along with more modern looking packaging. Androbolin, the company's signature test booster is one of the best when it comes to anti-estrogen components, making it a powerful post-cycle therapy option. In fact, it's a good addition for trainers who find themselves experiencing negative side effects from the more typical test boosters on the market. It also stacks well with their HGH+ZMA product to provide a potent hormone support stack. A top seller since around 2004 Androbolin again makes the top 10 list for 2019.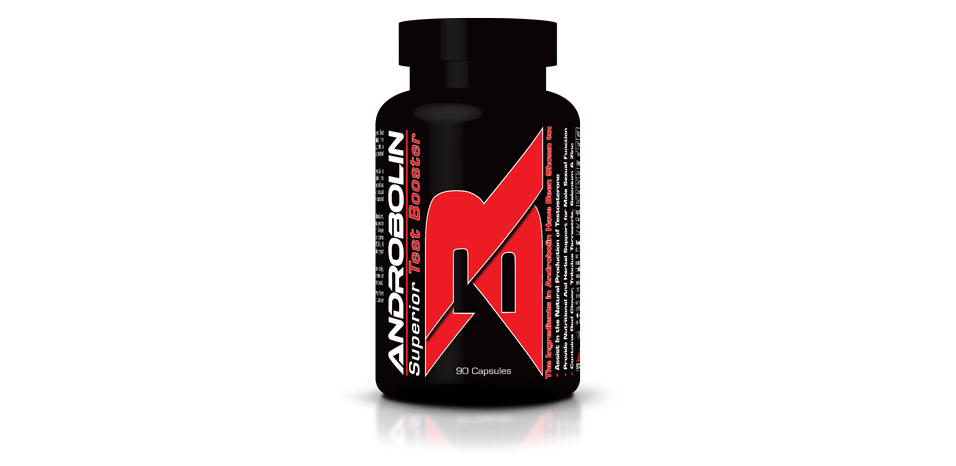 #10. Gen-Tec Ultimate Male Fuel
Gen-Tec Ultimate Male Fuel now exclusively in capsules form shares some common ingredients to other test boosters such as tribulus & zinc & is a solid no frills test booster & one of the more concentrated tribulus supplements on the market. Ultimate Male Fuel has overcome some stiff competition to round out our 2019 list.
Notable Testosterone Boosters of 2019
So many great products, such limited space. With the testosterone boosters category growing bigger by the year, a lot of worthy supplements did just miss out on making the top 10, but deserve a mention including:
If you've been having trouble making gains in the past, it might be time to revamp your supplement stack to include a good testosterone booster. Make it easy for yourself and choose one from our extensive, carefully considered 2019 list & make 2020 your best year yet for gains.