The world of Mass Gainer Protein Powders has stayed fairly constant in the past year from 2014 to 2015 with few new products entering the market. Most companies these days tend to release either a blended protein, fat burner or pre-workout first before focusing on other types of supplements. As such, most of this year's list remains the same, save for a few minor alterations. Mass Gainer Protein Powders are one of those supplements that any serious trainer should try once in their life as it still is one of the most convenient ways to boost your calories in a controlled manner to help you bulk up and gain some size. There are a wide variety of different mass gainers with most differing their ratio of carbohydrates to protein as well as different added ingredients. Just like last year, we've weeded out those that we think are some of the best Mass Gainer Protein Powders of 2015.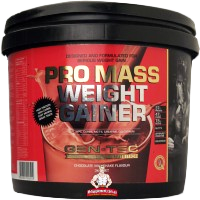 10. Gen-Tec Pro Mass Weight Gainer

As one of Australia's more successful and respected bodybuilders, Nick Jone's Gen-Tec brand is one of the best Australian supplement brands around and incorporates the latest science with personal experience to create some of the best supplements around. Gen-Tec Pro Mass Weight Gainer is a super simple collection of only a handful of ingredients, but provides one of the most balanced mass gainers around and is an ideal mass gainer for the majority of trainers. One of the best aspects of the Gen-Tec Pro Mass Weight Gainer is how easy to drink and tasty it is and it definitely shows off Nick's many years of experience with supplements.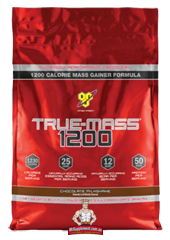 9. BSN True Mass 1200

BSN's True Mass 1200 may have only been out for just over a year, but has already become one of the company's most popular products. With over 1200 calories per serve (hence its name), True Mass 1200 is a perfect mass gainer for the serious hard gainer who has real trouble putting on that weight. With a 4:1 ratio of carbohydrates to protein, it is also a good choice for endurance trainers looking at carb loading or for glycogen replenishment after a race or a particular strenuous and intense workout.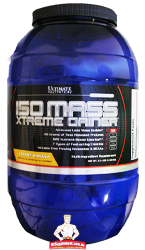 8. Ultimate Nutrition Iso Mass Xtreme Gainer

While Ultimate Nutrition's status as a supplement company is nowhere near what it was 5 years ago and definitely need a rebranding, they do still make good product, one of which is their Iso Mass Xtreme Gainer. It is a super comprehensive mass gainer providing a 1 to 1 ratio of carbs to protein along with a horde of added ergogenic ingredients such as vitamins and minerals, essential fatty acids, creatine, glutamine, nitric oxide support ingredients and performance ingredients including betaine and beta alanine just to name a few. While it is considered as Mass Gainer, one can easily halve the serve and use it as a superb pre- or post- workout protein recovery shake.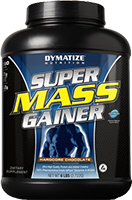 7. Dymatize Nutrition Mass Gainers

Dymatize Nutrition actually have three mass gainer proteins; Dymatize Nutrition Mega Gainer, Dymatize Nutrition Elite Mass and Dymatize Nutrition Super Mass Gainer. They all utilise a slightly different blend of ingredients including different sources of carbohydrates and proteins, but the most glaring difference is the ratio of protein to carbohydrates. This is perfect as it provides a range of options for different types of gainers from those who find it hard to gain weight to those who find it quite easy, but just want a convenient boost. In addition, all three Mass Gainers are said to be gluten free which is excellent because it can be a nightmare trying to find a gluten free mass gainer.

6. Max's SuperSize

Another signature Australian brand, Max's have in the past year revamped their entire protein range as well as introduce a completely new Lab Series of products. Supersize is their flagship Mass Gainer Protein Powder and it still ranks as one of the best. Another very simple mass gainer, Max's Supersize expertly combines maltodextrin, whey protein concentrate and a comprehensive vitamin and mineral mix to provide an effective weight gain protein to help you pack on the pounds. Deceptively simple formula, but it works.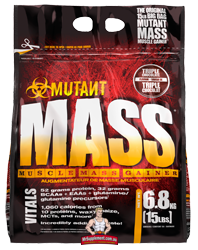 5. PVL Mutant Mass

PVL Nutrition's Mutant Mass is a staple for any seasoned lifter. It's cost effective but also offers trainers an extremely well researched formula. Providing both sustained release carbohydrates and protein, Mutant Mass also provides underutilised but effective extra ingredients such as colostrum and a good hit of fibre. Mutant Mass has an odd 3 to 1 ratio of carbohydrates to protein and is one of the better Mass Gain Protein Powders for those wanting a good, clean bulk. There's a reason why Mutant Mass consistently makes top 5 and its because their tried and true formula is still miles ahead of many newcomers.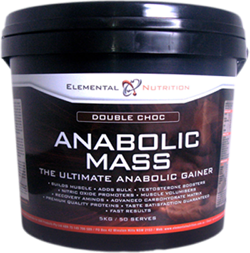 4. Elemental Nutrition Anabolic Mass

Another popular Aussie brand, Elemental Nutrition's Anabolic Mass has really made its mark in the two years since it was released. One of the few Mass Gain Protein Powders to contain testosterone support ingredients such as longifolia, tribulus and D Aspartic Acid, Anabolic Mass combines the aforementioned ingredients with leucine and a mix of fast and slow absorbing proteins and carbohydrates to help you maintain an anabolic, muscle building state for a longer period of time. Elemental Nutrition's Anabolic Mass is a premium mass gainer ideal for trainers of all ages and levels.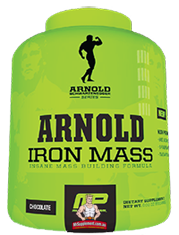 3. Arnold Iron Mass

Iron Mass was the best Mass Gain Protein Powder of last year and for good reason. Another rare gluten free protein powder, Iron Mass is an amazingly innovative supplement. Utilising a range of non-traditional ingredients such as hydrolysed beef protein, sweet potato powder, barley starch and whipped cream powder, Iron Mass is not afraid to load up the powder with good, easily digestible fats. Iron Mass is an ideal mass gain protein powder because it packs in a heap of calories in a small volume, which is important as bulkers tend to already eat quite a large volume which can impede their gains progress. Arnold Iron Mass is still an excellent mass gain protein powder, and could easily have come in first place again as well.
2. Pure Supps 100% Mass

Pure Supps, the newest Australian company to hit the sports supplement market has created a range of some of the most cost effective, high quality supplements in the industry. Whether you're a beginner trainer or more advanced, value for money is a major aspect in picking your supplements and their mass gain protein 100% Mass certainly provides bang for your buck. Tailored for hard gainers, the supplement contains a 5:1 carbohydrate to protein ratio, which is also ideal for endurance trainers and uses a time release protein matrix to ensure a steady amino acid supply to muscles to help support recovery and growth over a longer period of time. If you find gaining weight and bulking a hard and slow process, then Pure Supps 100% Mass is definitely your best value for money mass gainer.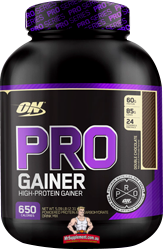 1. Optimum Nutrition Pro Gainer or Pro Complex Gainer

Lean gains are in. And if you want lean gains, Optimum Nutrition's Pro Gainer, formerly known as Pro Complex Gainer is one of the best supplements around. Optimum Nutrition have been in the protein game for over a decade and always includes some of the highest quality proteins around. Pro Gainer offers a range of proteins in their product with the first protein being whey protein isolate. This makes Pro Gainer a quick acting recovery formula suitable to be used before and after workouts, but also contains slower digesting proteins so that it can be used throughout the day as well. Optimum Nutrition's impressive history as one of the leading supplement and protein companies as well as Pro Gainer's extremely delicious taste and premium ingredient profile is why we think Optimum Nutrition's rebranded Pro Gainer is the best Mass Gainer Protein Powder of 2015.
Notable Mass Gainer Proteins of 2015
The above rank of protein powders was a tough list to create because many of the above protein powders could have switched positions. For example, the top three products could have easily swapped places and any one of the top 10 would be excellent mass gain protein powders to take. Some good supplements did just miss out though including:
Picking a good protein powder is always hard, especially when it comes to more complex proteins such as mass gainers. With our comprehensive top 10 mass gainer protein powder list though, you'll be sure to find the ideal product to help you put on some serious bulk in 2015.