As Australians we are fortunate in many ways. Our country is well known for its sunny warm climate, friendly culture, and beautiful beaches. As a whole, the nation is well educated and health conscious, and we are key innovators in the world of science and technology. Consequently, Australia is home to many world class companies devoted to bodybuilding and sports nutrition. These companies have a global reputation for producing premium quality products derived from superior local ingredients. Because of this, there is always good reason to buy Australian when you're looking for supplements. In this article we will take a look at some of the more popular Australian brands and give you more reasons why you should support the local industry.
BSc Body Science
Body Science is probably Australia's most well-known sports nutrition company. The reason for this is simple. They're advertising is everywhere! They proudly sponsor some of the biggest names in professional rugby league, rugby union, cricket, basketball, and AFL, as well as elite athletes such as Shane Watson, Andrew Bogut, James Magnussen, and Willie Mason to name a few. Providing these athletes with a comprehensive range of high quality nutritional supplements as well as cutting edge compression garments, it's hard to not be familiar with the BSc logo. Although BSc has strong ties with elite athletes, they also support professional bodybuilders such as Mike Kingsnorth and Justin Wessels.
With such a commitment to professional athletes, BSc have a squeaky clean imagine, making reliable, safe, and effective products with a heavy emphasis on performance. This includes products such as Myocytin, BSc WPI, and NitroVol. Over the years, BSc have applied their sports nutrition knowledge and expanded into other fields such as bodybuilding as well as fat loss. In these categories, BSc brings you Triandrobol as well as the Hydroxyburn range (HydroxyBurn Hardcore Clinical, HydroxyBurn Pro Clinical, Hydroxyburn Zotrim).
Musashi
Originally Australian owned, Musashi was bought out by food conglomerates Nestle. The same can be said about the endurance athlete supplement company, Endura Sports. Although these two companies are no longer Australian owned, they still operate locally, using brilliant Australian minds. However, being owned by Nestle means they also have access to the huge Nestle research network.
Much like BSc, Musashi is primarily focused on athletic performance. They too are extremely well-known in Australia thanks to their sponsorships and many high profile ambassadors. Musashi have affiliations with professional AFL, rugby league, rugby union, and soccer teams, as well as Australia's strongest man, Derek Boyer.
Musashi have an extensive range of products that has everything covered. Musashi often takes things back to basics by providing single amino acids and other single ingredient supplements. However, this does not mean that Musashi cannot blend and formulate. They also have one of Australia's top selling weight gainers, Musashi Bulk, as well as a large range of other protein powders including Hybrid 92, EVD, and ISO8. Musashi has even successfully targeted the women's market with their SLM range, which includes SLM High Protein Formula, SLM Meal Replacement Formula, and SLM Daily Fat Metaboliser. Over recent years, Musashi have completely revamped their flavour technology and are now known for producing some of the best tasking supplements around. For example, the Musashi Bulk Delux bar is an office favourite and one of the best tasting protein bars currently available.
Swisse
Swisse are an Australian company best known for their multivitamin products. They have been around since the late 1950s and have focused mainly on general health and wellbeing. Over the recent years, Swisse have become a true household name after being a major sponsor of the 2012 Olympics, as well as having endorsements from some of Australia's A list celebrities. Dr Chris Brown (Bondi Vet), Israel Folau, Marcia Hines, Nicole Kidman, Ricky Ponting, and Mark Webber are just a few big name ambassadors of the Swisse brand.
Being such a high profile company, it's no wonder that Swisse have recently decided to expand into exercise nutrition. They now supply products such as the Recover Protein Powder, Recover Bar, and Swisse Creatine. Of course, this doesn't mean that Swisse have moved away from what they do best. Some of their most popular health products include the Ultivite F1 multivitamin, Ultiboost Wild Krill Oil, and the Ultivite + Energy.
Max's
Max's is an iconic Australian bodybuilding brand that has been around since 1989. Founded by the legendary Australian bodybuilder Keith Ellis, Max's are best known for their top quality protein powders, and of course, the hilariously muscular Max caricature. Over the years, Max's has been a favourite among bodybuilders and powerlifters because of they are able to provide reliable and nutritious protein powders, which are considered to be among the best tasting in the market. Furthermore, on every Max's product, a dietary guide is included to teach you how to eat for mass. This is particularly handy for beginner trainers.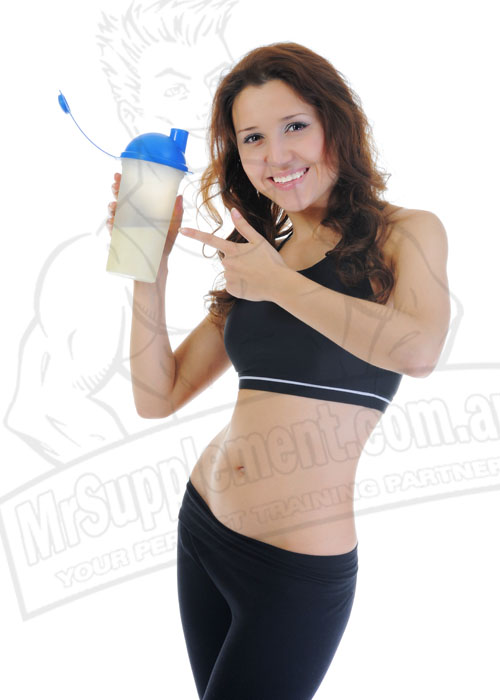 Although Max's doesn't have a range of supplement categories as large as international giants such as Optimum Nutrition and BSN, their range of protein powders is outstanding. Regardless of what you're looking for in a protein powder, Max's has you covered. They offer products such as the hugely popular Super Shred for weight loss, and SuperSize for weight gain. In addition, there is the Max's WPI, Reload HGF hydrolysed whey, and much much more. Not only are Max's famous for their protein powders, but they also supply Australian bodybuilders with a range of delicious protein bars (Muscle Meal Bar, HydroxyPharse+ Cut Carbs Bar), cookies (Muscle Meal Cookies), and even pancakes (Max's High Protein Pancakes). Finally, Max's also appeals to the ladies, with their range of Maxine's products (Burn Thermogenic Protein and Burn Thermogenic Protein Bars).
Redbak & Sister Companies
Many bodybuilders and serious athletes are familiar with Redbak products. They're best known for providing exceptionally high quality products, in the distinctive Redbak box, at a very competitive price. However, what is not known to most, is that Redbak take a very holistic and socially responsible approach to manufacturing supplements. The reason why Redbak products are packed in that unique way, is because all those materials are recyclable and are made from recycled material. Ladybird and Natural Health Supplements (NHS) are two other Australian brands that also follow this ethos. For this reason, it may be no surprise to learn that those two brands share the same parent company as RedBak, that is, Biotech Pharmaceuticals.
RedBak have an extensive range of products, which includes a complete range of protein powders. You can find everything from weight gainers (Mass XXXL) to fat loss proteins (Sting). RedBak also produce pre workout supplements (Nitric Bite), testosterone boosters (TestoVenom), and an excellent carbohydrate blend (Carb Up). All these are produced in facilities practicing the most stringent quality control, which includes complying with TGA, AQIS, and GMP guidelines.
As the name suggests, Ladybird is the sister company of RedBak, and it is one of the few women's only supplement brands. Ladybird understands the specific needs of the female athlete, and has developed a range of products specifically tailored and marketed towards women. Generally speaking, most of their products are designed for fat loss, and figure toning with a hint of performance enhancement. The Ladybird range includes the Figure Toneladies protein powder, the delicious low carbohydrate Carb Starve Bar, and the all in one fat metabolising Ladybird Metabolise.
Black Widow is RedBak's brother company. Although they have similar, arachnid based names, they are subtle differences between the two brands. Black Widow contains a much smaller range of protein powders compared to RedBak. However, they are better known for their extensive range of high quality singe ingredient products such as AAKG, Micronised Creatine, and Micronised Glutamine.
Finally, for all the holistic bodybuilders and athletes in touch with Mother Nature, Biotech has you covered with their NHS brand. This brand has taken a "back to basics" approach with supplements and is one of the few companies that provide ingredients in their purest form. That is, no additives or flavourings what so ever. If you are after an all-natural protein powder (whey, casein, egg, and rice), carbs (maltodextrin, dextrose), or a whole range of amino acids and other ingredients, NHS is the Australian brand for you. Other than the advantage of having no additives, most NHS products are unflavoured, which makes them extremely versatile for use in everyday cooking.
Elemental Nutrition
Elemental Nutrition is a relatively small company compared to some of the Australian giants mentioned above. Despite this, they have no problems holding their own in a hugely competitive market. With a strong focus on bodybuilding and sports nutrition, Elemental Nutrition produces some of the best formulated supplements at some of the lowest prices. Often it is hard to beat this company for value for money. Elemental Nutrition is known for making some of the most potent products, by jamming in more active ingredients than competitors. Some of their better known products include the highly popular Shredding Matrix fat loss protein, the super-concentrated testosterone boosting Massive Muscle Fuel, and the growth hormone increasing HGH supplement. Additionally, Elemental also produces a full range of other supplements to support all phases of your training, as well as a range of single ingredient supplements.

GenTec
Founded by famous Australian Bodybuilder Nick Jones, GenTec products all carry the endorsement and personal guarantee from one of Australia's best bodybuilders. Much like Nick Jones, GenTec's focus is on bodybuilding and endeavours to get you bigger. Available in the distinctive retro looking red packaging, the GenTec range is well rounded. Although technically retired from professional bodybuilding, Nick Jones is still a high profile athlete very much in the game. As such, he knows the ins and outs of the industry as well as the latest in nutritional research. This means that GenTec products carry a no-nonsense approach, and range from proven oldschool favourites to modern cutting edge science. If you're a bodybuilder, you can find everything you need with products such as the Ultimate Thermogenic Fuelfat burner, the Ultimate Male Fuel testosterone booster, and the Pro Mass Weight Gainer.
Body Ripped
Body Ripped is a family owned and operated bodybuilding supplement business founded in the early 1990s. Through the years, they have been the industry leaders in innovation and have been the first brand in Australia to introduce many fresh concepts, such as triple stage release protein powders, liquid creatine drinks, and proteins including micellar casein. If you want to know where the Australian bodybuilding supplement industry is going in the next few years, all you need to do is have a look at what is currently been done by Body Ripped. Today, some of the most popular products made by Body Ripped include their Evolution WPI-P protein powder, Thermogen XXXtreme fat burner, and HGH Plus ZMA growth hormone booster. In addition to these products, the company also produces a variety of other protein powders, testosterone boosters, ladies protein powders, and even single ingredient supplements.
International Protein
With a name like International Protein, one can be forgiven for not knowing that it is actually an Australian brand. Even more surprisingly, unlike other bodybuilding supplement brands, International Protein was founded by a female bodybuilder. Christine Envall had numerous high profile wins under her belt before deciding to build her own brand. As the name suggests, International Protein are best known for their protein powders. Containing a range of different protein powders to support everything from weight gain (Extreme Mass) to a lean WPI, and everything in between, International Protein are definitely one of the serious contenders for manufactuering some of Australian's most popular bodybuilding protein powders.
Bronx
Bronx Sports Nutrition is known for two things. Their range of workout accessories and straps as well as their Wild Bull range of sports supplements. Wild Bull supplements are among the best value for money products you can find. This is possible because Bronx have taken a no bull approach to supplements. No fancy marketing, no gimmicks, no sparkly labels, and no fillers. What you get is just pure and good old fashioned ingredients. There are very few premixed products in the Bronx range, so it's a brand suited more so towards the more experienced and knowledgeable trainers who wish to mix their own supplements. Unlike other brands, Bronx actually do not make a protein powder. Instead, they focus more so on other ergogenic ingredients, such as Micronised Creatine, L-Carnitine, and Tribulus.
ASN

Advanced Sports Nutrition (ASN) believes in providing not only well researched products, but also accurate and credible information. This means that if you put your trust into ASN, you will always get the most out of your training. The ASN brand contains a variety of products that cover all your exercise and training needs. ASN was the first company to implement nanotechnology in sports supplements. This means that they make a range of products that are ultra-fine, ultra-pure, and very rapidly absorbed because of the small particle size. This technology increases the bioavailability of products such as ASN Nano Creatine.
As you can see form the above, there is no shortage of quality Australian supplements. Regardless of whether you are looking to build muscle, improve performance, or burn fat, our local companies have you covered. With all those different companies producing premium grade products, even the most hardcore and serious bodybuilders can benefit from buying locally.