https://www.mrsupplement.com.au/xtend-elite-pre?variation=13061
Xtend Elite Pre (405g / 30 Serves Blue Raspberry Ice)
Scivation
Supplements > Pre Workout > Pre Workout
https://cdn.mrsupplement.com.au/resources/imgs/products/xtend-elite-pre.1557877817480.png
http://schema.org/NewCondition
http://schema.org/OutOfStock
AUD
https://www.mrsupplement.com.au/xtend-elite-pre?variation=13061
59.95
AUD
https://www.mrsupplement.com.au/xtend-elite-pre?variation=13072
Xtend Elite Pre (405g / 30 Serves Mango Madness)
Scivation
Supplements > Pre Workout > Pre Workout
https://cdn.mrsupplement.com.au/resources/imgs/products/xtend-elite-pre.1557877817480.png
http://schema.org/NewCondition
http://schema.org/OutOfStock
AUD
https://www.mrsupplement.com.au/xtend-elite-pre?variation=13072
59.95
AUD
https://www.mrsupplement.com.au/xtend-elite-pre?variation=13073
Xtend Elite Pre (405g / 30 Serves Strawberry Kiwi Splash)
Scivation
Supplements > Pre Workout > Pre Workout
https://cdn.mrsupplement.com.au/resources/imgs/products/xtend-elite-pre.1557877817480.png
http://schema.org/NewCondition
http://schema.org/OutOfStock
AUD
https://www.mrsupplement.com.au/xtend-elite-pre?variation=13073
59.95
AUD
https://www.mrsupplement.com.au/xtend-elite-pre?variation=13074
Xtend Elite Pre (405g / 30 Serves Watermelon Explosion)
Scivation
Supplements > Pre Workout > Pre Workout
https://cdn.mrsupplement.com.au/resources/imgs/products/xtend-elite-pre.1557877817480.png
http://schema.org/NewCondition
http://schema.org/OutOfStock
AUD
https://www.mrsupplement.com.au/xtend-elite-pre?variation=13074
59.95
AUD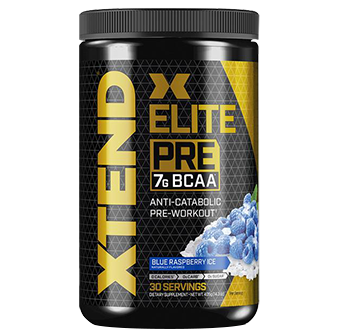 Elite Pre
Anti-Catabolic Pre Workout
7g BCAAs per Serving
200mg Caffeine per Serving
Improve Muscular Endurance
Electrolytes for Hydration

(0)
Write a review
Product
Q&A's
Reviews
Add To Cart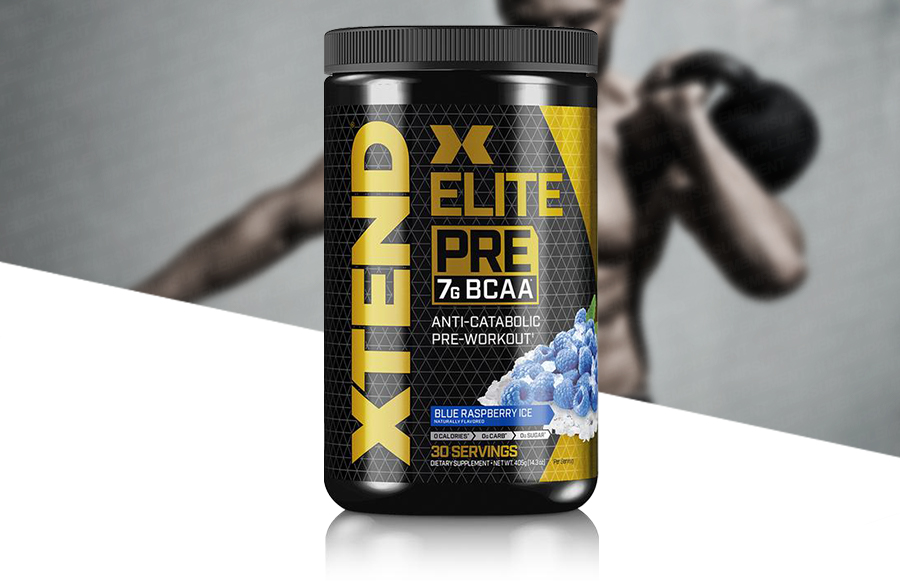 Enhance your training and help prevent muscle breakdown with XTEND® Elite Pre. This elite pre-workout features 200mg of caffeine for pre-training energy, 7g of BCAAs for muscle preservation, CarnoSyn® Beta-Alanine to help improve muscular endurance, Citrulline Nitrate (NO3-T®) to support better pumps, and a hydrating electrolyte blend. Every serving of XTEND® Elite Pre is engineered to help you crush your workouts, elevate your performance, and boost your recovery.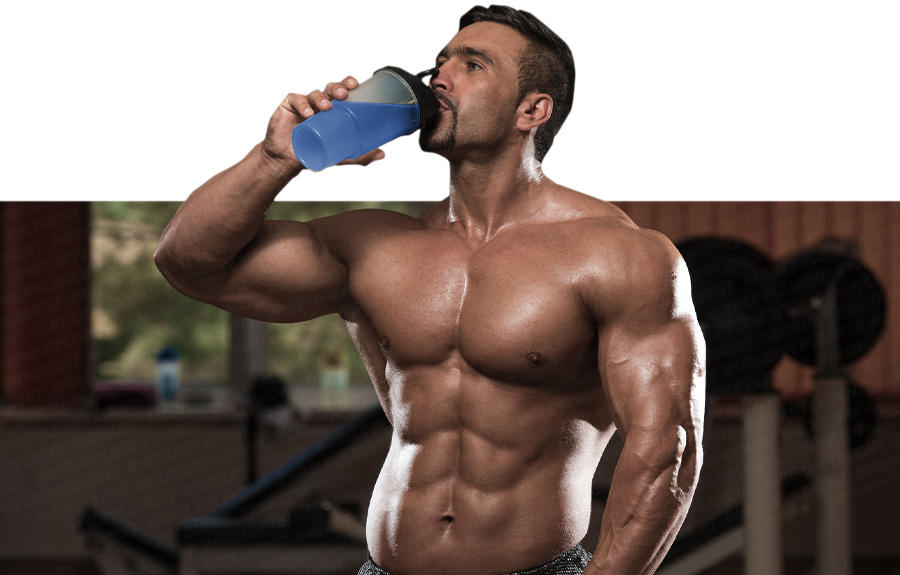 Features
Enhance Performance
Fuel Recovery
Promote Better Pumps
Improve Hydration
Uncompromising in benefits and results, Scivation Xtend Elite Pre is jam-packed with an elixir of BCAAs, caffeine and electrolytes designed to promote lean mass, recovery and hydration in order to increase muscle pumps, endurance, reduce fatigue and amplify power output. This two-scoop per day formula will far exceed your expectations and help you smash through even the toughest of workouts.
Highly-regarded for their cutting-edge products that offer the perfect blend of innovation and science, Scivation's new elite pre workout formula is certainly no exception. Xtend Elite Pre goes above and beyond traditional performance enhancing supplements to bring you a high-quality BCAA formula designed to rapidly boost endurance, energy and ultimately, results.
Q&A's
Ask a question about
Xtend Elite Pre
Reviews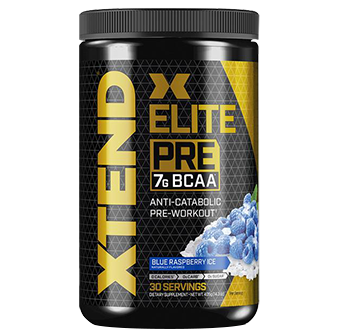 Based on reviews collected by
&
Write a review

Contact Us