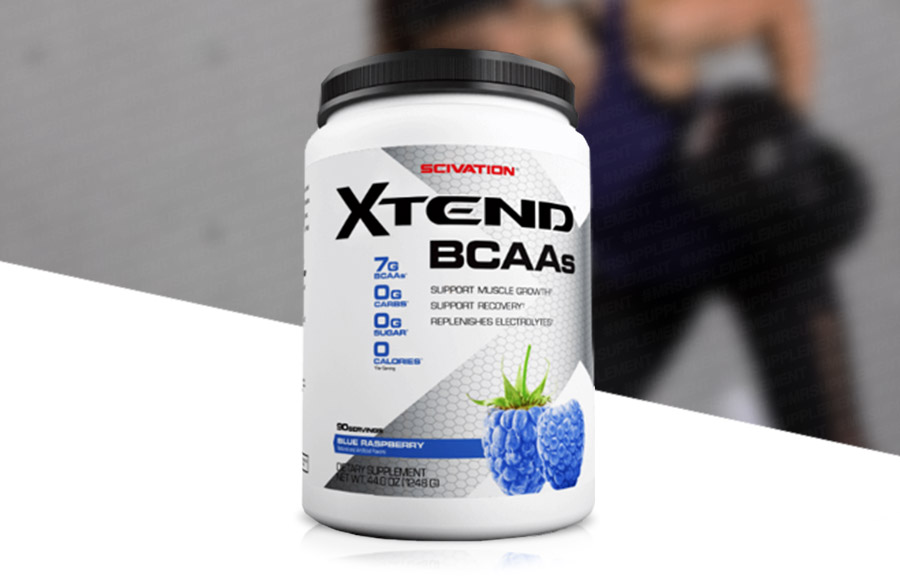 Scivation Xtend - Simple but powerful! That's what thousands of users have discovered after using Xtend from Scivation. Made up BCAA's, citrulline and glutamine, Xtend provides some of the most important and proven anabolic and performance enhancing amino acids; helping you to power through every workout and come out strong the other side. The new Scivation Xtend is the most advanced sugar free and carbohydrate free Intra-Workout Catalyst in the world! Xtend is scientifically formulated to maximize training intensity and promote optimal muscle protein synthesis and recovery while you train. Proven effective in two university studies, Xtend is formulated with a precise PentActive blend of active ingredients, synergistically involved in key cellular processes to optimize muscle performance and response: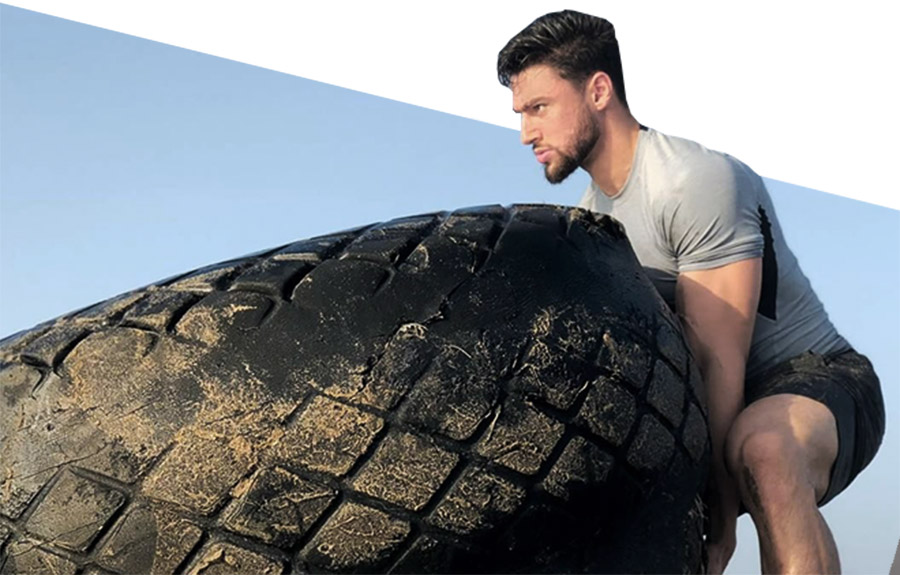 Key Ingredients
7000 mg of BCAAs in a research-proven ratio
3500 mg of Leucine
2500 mg of Glutamine
1000 mg of Citrulline Malate
1171 mg of Electrolytes
640 mcg of Vitamin B6
Zero Carbohydrates or Sugar

More Information
Scivation Xtend is a simple, yet powerful BCAA supplement which contains a few well researched ingredients to help you recover, increase muscle protein synthesis, increase muscle blood flow and to improve mind to muscle signalling. Aside from a protein shake and creatine, BCAAs are perhaps one of the other major supplements one should have in their arsenal.
Xtend was recently reformulated to dramatically improve taste and ingredient solubility. Xtend is easily mixed with a spoon and provides added functionality for workouts or events under the most grueling of conditions. Xtend is available in six mouth-watering, refreshing fruit flavors to make every workout your most intense.
Scivation Xtend
Serving Size
Nutritional Info
Per Serve
Vitamin B6 (as Pyridoxine HCI)
640mcg
Electrolyte Blend
Trisodium Citrate Dihydrate, Potassium Chloride, Sodium Chloride
1190mg
Citrulline Malate (1:1)
1000mg
Citric Acid, Artificial Flavour, Malic Acid, FD&C Yellow #5, Acesulfame Potassium (Ace-K), FD&C Blue Lake #1.
Allergen Warning: Produced on equipment that also processes dairy, soy, wheat, peanuts, eggs, fish, shellfish, almonds, or other tree nuts, sulfites or corn.
Scivation Xtend Directions
Recommended Use for Capsules
As a dietary supplement, take 2 capsules with 240mL water. For best results consume 5 to 6 servings (10 to 12 capsules) daily, especially on training days or when dieting
Recommended Use for Powder
As a dietary supplement, mix one scoop with 414-473mL of water. Shake well and consume during exercise on training days, or throughout the day on non-training days.
Keep in cool dry place out of direct sunlight. Store below 30°C.
This product is not a sole source of nutrition and should be used in conjunction with an appropriate physical training or exercise programme. Not suitable for children under 15 years of age or pregnant women. Should only be used under medical or dietetic supervision.
General Product Warning
Users should seek medical advice prior to beginning any supplementation program. This especially applies to individuals taking prescription medication or those with pre-existing medical conditions. Always read the label prior to consuming any supplement, always follow the manufacturer's directions & never exceed the recommended dose. In the event of experiencing any unwanted effects discontinue use immediately & seek medical advice if symptoms persist. Keep out of reach of children.
Copyright
Copyright MrSupplement.com.au Pty Ltd 2010-2018. This website, and the images, text and tables on it are subject to copyright under the Australian Copyright Act 1968 (Cth), as well as under the copyright law of other countries by virtue of worldwide treaties, belonging to MrSupplement.com.au Pty Limited and to its suppliers & or product manufacturers.
Scivation Xtend Information
Ask a question about
Scivation Xtend
I am taking scivation xtend BCAAS, when is the best time to consume it? it says to take at least 2 scoops a day.
Xtend is taken depending on your training regime and how fast your body recovers. It can be taken during a workout, before or after training. Xtend is designed to help you get the most out of your performance so I would suggest taking it during your workout and if you are doing weights and experiencing slower muscle recovery you can also take it after your workout.
Hi I just wanted to know whether the capsules are made of gelatin and if so are they halal ?
Unfortunately, I don't have enough information to confirm it is Halal.
Is there caffine in this intra workout ?
Scivation Xtend does not have caffeine in it.
Hi, is this a capsule supplement?
It is available in capsules and in powdered form. Each supplement is specified accordingly.
Hi! I'm really keen on buying some xtend but the problem is not knowing what flavours to go for. I don't like super sweet flavours and was wondering if you have samples? Am happy to pay for samples even. Was thinking of trying: -Watermelon -Blue Rhaspberry -Grape -Mango and Fruit punch not so much but would be cool to try too. Would you able to assist in helping? Its hard to justify buy each flavour as it would be over $250. Thanks -Keith
Unfortunately, we do not have any samples of the product. I would suggest trying Strawberry Kiwi or Lemon Lime if you do not like the sweeter flavours. Watermelon isn't bad either, however if you do find it too sweet you can easily adjust it by adding half a scoop or put more water to dilute it.
is Extend BCAA blue raspberry gluten free
The product is gluten free.
When is the best time to take the supplement? And how many tablets to take ?
The best time to take Xtend capsules is 60 minutes pre-workout & then immediately post workout. The recommend serving is 2 capsules. For best results it's recommended to take 5 to 6 servings daily.
Hi is it alright to stack this scivation xtend with either Elemental Nutrition Acetyl L-Carnitine or EHPLabs OxyShred?
Absolutely. Xtend can be stacked with both the above products.
Hi i am just wondering can i can 1 scoop of Xtend and use it before and during my workouts then consume my whey protein powder? Or do i have to use this product after my training sessions also
Your intended usage is spot on. Xtend is designed to be used as an intra workout, meaning it is best taken during a work out. You can complement its effects with a protein post workout.
Do I still need a protein shake if I'm taking Xtend?
Xtend provides plenty of branched chain amino acids and leucine which is considered to the main anabolic amino acid, however, your body still needs plenty of other amino acids to aid in muscle building. These amino acids can be conveniently sourced from a protein shake or through food.
Hi,I am chasing an intra workout product (which this product falls into) however the directions state before and after for consumption guide. So does this replace your pre workout drink???
I'd take your pre-workout as normal and Xtend during training.