https://www.mrsupplement.com.au/underground-labs-psych?variation=13270
Underground Labs Psych (30 Caps / 30 Serves)
Underground Labs
Supplements > Health > Nootropics
https://cdn.mrsupplement.com.au/resources/imgs/products/underground-labs-psych.1574391316897.png
http://schema.org/NewCondition
http://schema.org/InStock
AUD
https://www.mrsupplement.com.au/underground-labs-psych?variation=13270
59.95
AUD
https://www.mrsupplement.com.au/underground-labs-psych?variation=14880
Underground Labs Psych (60 Caps / 60 Serves)
Underground Labs
Supplements > Health > Nootropics
https://cdn.mrsupplement.com.au/resources/imgs/products/underground-labs-psych.1574391316897.png
http://schema.org/NewCondition
http://schema.org/InStock
AUD
https://www.mrsupplement.com.au/underground-labs-psych?variation=14880
109.95
AUD

Psych
Next Level Nootropic Capsules, Only One a Day Needed
Drive, Cognition, Focus, Attention, Sharpness & Memory
Fully Dosed 200mcg of Huperzine A
Fully Dosed 100mcg of Activated B12 Methylcobalamin
Clinically Studied Blend of L-Theanine & Caffeine
In Stock

(1)
Write a review
Product
Q&A's
Reviews
Add To Cart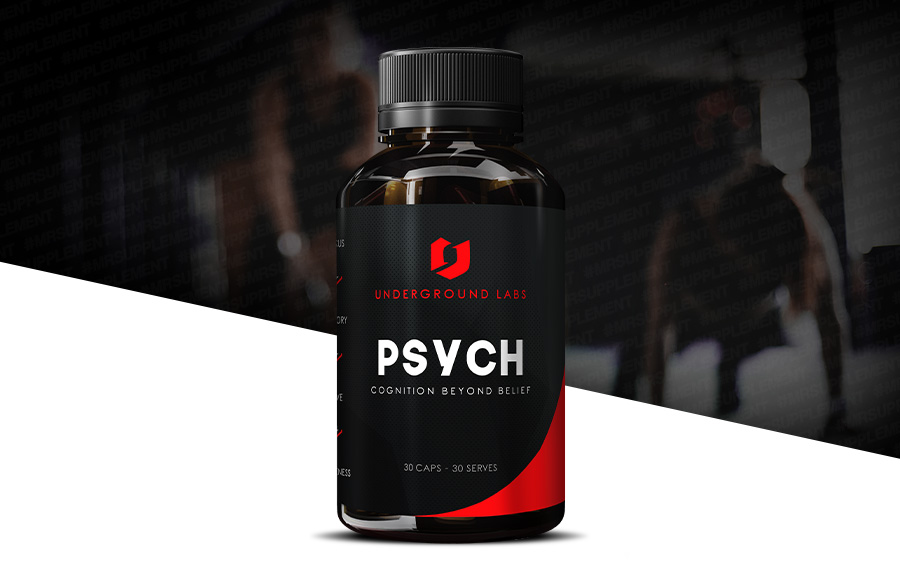 There are plenty of supplements out in the market to help us reach our fitness and health goals. When it comes to activating your mental juices, nootropics are the supplement alternative. Nootropics are supplements that support cognitive function so you can hit your full mental potential when you need the most. With our busy lives and day-to-day activities and the never-ending to-do list, nootropics are designed to aid focus during the day and sleep at night. This might help you get to your day-to-day activities with ease and determination.
Whether you will provide your body with brain food (wholesome foods) or it's from exercising it, give your brain the "juices" it needs to perform to its peak. Give your mind the nutrients it needs to tackle each day. Have you ever found yourself staring at the computer with nothing left in the tank? Sometimes your focus and determination need that extra push so you can tackle any task with ease. Maybe you need that concentration and stamina at the gym? Nootropics may aid with having total sharpness and attention when you are exercising.
Underground Labs has scientifically formulated a product to help you support mental processes. Psych is a high-performance alpha brain nootropic, which will give your brain the necessary tools to let you crush your day.
The benefits when you have a nootropic supplement are:
Support brain function
Better sharpness
Think clearly
Support attention
Support memory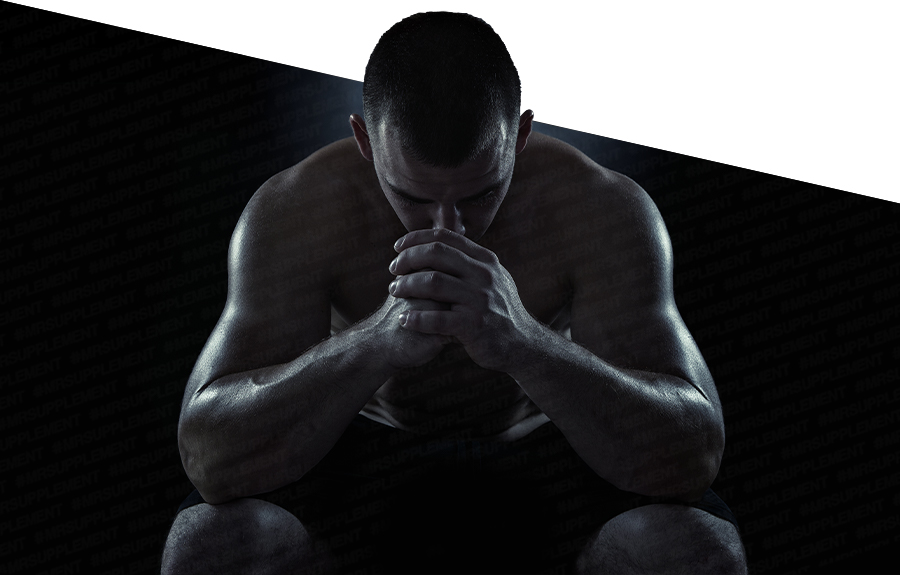 Nootropics are also known as the "smart drug" as it promotes better brain function and focus. It gives your brain the mental juices necessary to have you crushing every single day. Having a diet and exercise plan suitable to your fitness goals is essential to experience better results. When you feel like you have done everything possible to achieve your goal, but you are still short from it, then give Psych by Underground Labs a try and let the missing puzzle do its magic.
100% Money Back Guarantee
Underground Labs make the worlds best supplements & are so confident you'll be more than satisfied, offer a 100% money back guarantee for any customer who is not. Tried it, not satisfied, don't like it, simply return it. 100% money back. Guaranteed.
Q&A's
Ask a question about
Underground Labs Psych
Reviews

Excellent

Based on reviews collected by
&
Write a review

Underground Labs Psych
Underground Labs Psych
Underground Labs Psych
30 Caps / 30 Serves
Great for pre workout really makes training easier
Collected via Trustpilot
Next Page
Contact Us