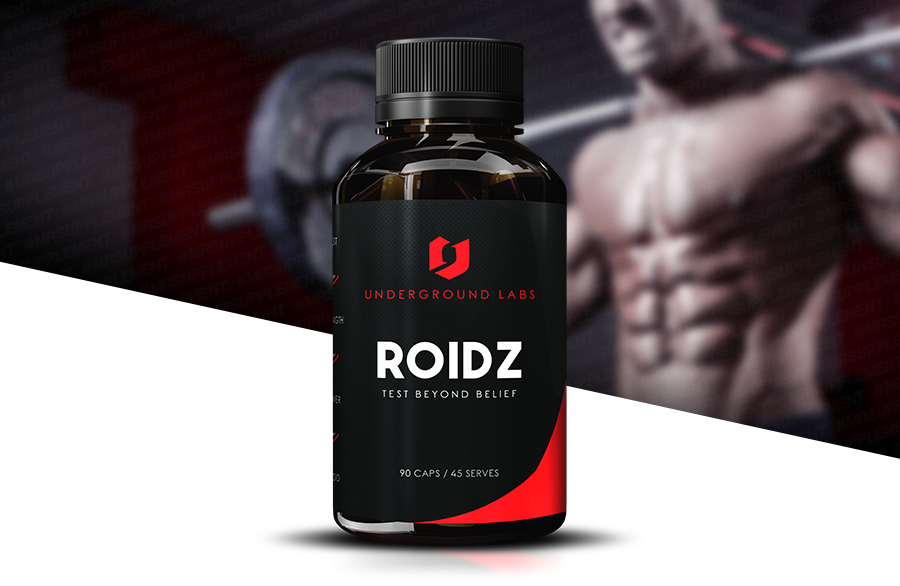 Underground Labs Roidz is the ultimate test booster designed to boost hormone production, increase free testosterone levels, aid strength & promote libido. It is packed with todays most potent sterodial saponins in serious doses to ensure the job is done right. Looking for the real-deal test booster, looking for a no-nonense formula, looking for real results. Then get on the Roidz.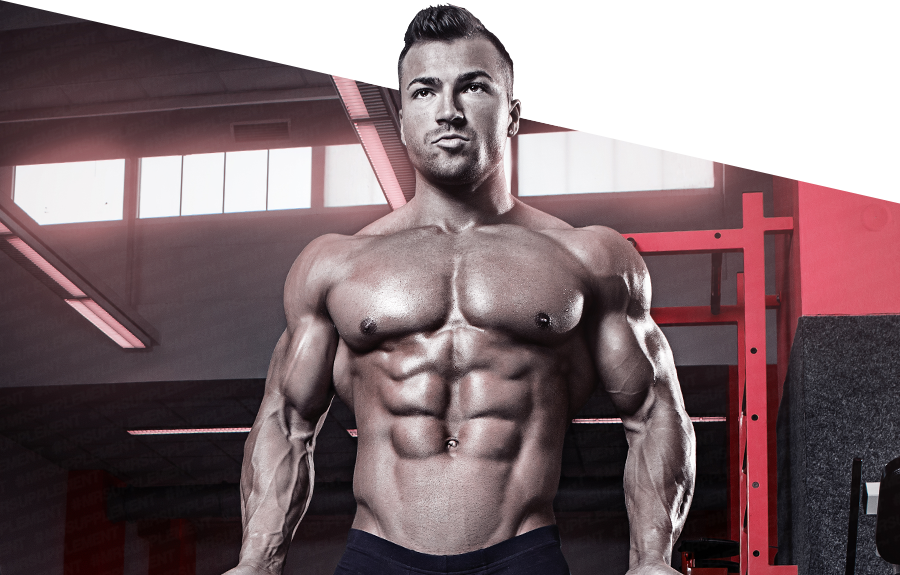 Product Highlights
High-extract Ingredients
Potent Sterodial Saponins
Maximise Your Testosterone
Power & Strength
Through the Roof Libido

More Information
Underground Labs begin with raw ingredients that are the strongest & most potent of their kind & whilst many supplement companies seek to minimise manufacturing costs by using cheaper non-effective ingredients. Underground Labs are happy to pay the price for top quality. The goal is to make the very best and this starts with the ingredients. The best ingredients must work synergistically & this is where their years of supplement, development, design, formulating & manufacturing experience kicks in. Underground Labs know what works with what & by combining individual ingredients in specific amounts are able to produce supplements that work at optimal levels. To ensure this each formulation undergoes numerous double blind studies for effectiveness prior to their market release.
100% Money Back Guarantee
Underground Labs make the worlds best supplements & are so confident you'll be more than satisfied, offer a 100% money back guarantee for any customer who is not. Tried it, not satisfied, don't like it, simply return it. 100% money back. Guaranteed.
Underground Labs Roidz
Serving Size
Servings Per Container
Nutritional Info
Per Serve: 700mg
Per 100g
Carbohydrates - Total
0.4g
25g
Bulgarian Tribulus Terrestris 55:1
12780mg
Fenugreek Extract 10:1
250mg
Black Pepper Extract - (95% Bioperine)
5mg
Made on a production line that also produces products containing Gluten, Soy, Egg, Nuts and Seeds.
Underground Labs Roidz Directions
Take 2 Caps with water daily, 20 minutes before working out or before bed.
Keep in cool dry place out of direct sunlight. Store below 30°C.
This product is not a sole source of nutrition and should be used in conjunction with an appropriate physical training or exercise programme. Not suitable for children under 15 years of age or pregnant women. Should only be used under medical or dietetic supervision.
Do not use this product if subject to WADA or ASADA testing. Always check with your sports regulators prior to taking any supplement. Responsibility always is that of the individual consuming the product.
General Product Warning
Users should seek medical advice prior to beginning any supplementation program. This especially applies to individuals taking prescription medication or those with pre-existing medical conditions. Always read the label prior to consuming any supplement, always follow the manufacturer's directions & never exceed the recommended dose. In the event of experiencing any unwanted effects discontinue use immediately & seek medical advice if symptoms persist. Keep out of reach of children.
Copyright
Copyright MrSupplement.com.au Pty Ltd 2010-2018. This website, and the images, text and tables on it are subject to copyright under the Australian Copyright Act 1968 (Cth), as well as under the copyright law of other countries by virtue of worldwide treaties, belonging to MrSupplement.com.au Pty Limited and to its suppliers & or product manufacturers. Reasonable portions of this website may be printed out solely insofar as is necessary to order products from the MrSupplement.com.au web site. Any other reproduction or communication in whole or in part is unauthorised and may result in legal proceedings being taken to protect the intellectual property rights of MrSupplement.com.au Pty Limited and/or suppliers & product manufacturers.
Underground Labs Roidz Information
Ask a question about
Underground Labs Roidz
Can Roidz be taken when you are subject to drug testing at employment. The reviews are good but I see no mention of any prohibited substance. I have made my first order but would like to know it limitations
There shouldn't be any ingredients in the supplement that would indicate anything positive in a drug testing. However, if this is the first time taking it maybe start by taking 1 capsule before proceeding to 2 capsules a day to assess tolerance.
If i stack this with ul no fat what times should i take them?
UL Roidz - Take 2 caps before working out or before bed. UL No Fat - If its your first time taking the caps, do start with 1 cap first then proceed with 2 caps. This one I recommend you to take in the morning or earlier on in the day as it does contain stimulants especially if you have trouble sleeping.
Can I / should I take Roidz in conjunction with EN GH booster?
Yes you can take it, it can help you maximise testosterone levels.
Do I need to cycle or can it be used year round
Quality Testosterone Boosters should be cycled as specified by the manufacturers, if stated. In the case it is not specified, they should be taken for 6 weeks maximum, with a 2-3 week break.
Can you take this product with ZMA tablets ? Thanks
Yes, you can take them together.
Can you stack all 3 in the Underground Labs range
I would suggest stacking either the UL No Fat + UL Roidz or UL No Fat + UL Tribulus. The Roidz already contains Tribulus so stacking all 3 may be overdoing it.
Can this product be taken while I am also taking Oxyshred? When would be the best time to take these products if using them together?
You can take OxyShred first thing in the morning and again during or after training depending on your tolerance with caffeine. As for Underground Labs Roidz, I would suggest to take 2 capsules before training or you can take 2 capsules before you go to bed.
Is Roidz stronger than Testoshred? Is it in stock in Australia?
Yes Roidz is far stronger than Testoshred. You should expect far superior results. We encourage you to compare ingredients of the two supplements for yourself. Roidz is in stock in Australia, we are an Australian online retailer.
What side effects are expected from Roidz?
Users notice an overall increase in well being, libido & strength at around the 11 day mark. This is the amount of time taken to increase the production of luteinizing hormone in males to a level where these benefits are noticeable. Some users may experience these benefits sooner than this however this is the general amount of time taken. As for negative side effects some users may experience an increase in acne & or oily skin, especially younger users. This is a normal side effect from increases in testosterone levels & whilst for some can be unwanted, for experienced users of testosterone supplements it is often viewed positively. In short it means your testosterone levels are up & the supplement is working well. No negative side effects apart from oily skin should be expected from Underground Labs Roidz.