Underground Labs Roidz is the ultimate test booster designed to boost hormone production, increase free testosterone levels, aid strength & promote libido. It is packed with todays most potent sterodial saponins in serious doses to ensure the job is done right. Looking for the real-deal test booster, looking for a no-nonense formula, looking for real results. Then get on the Roidz.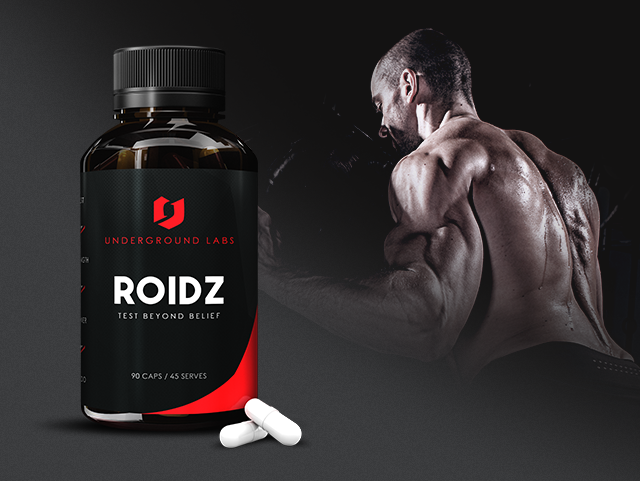 Product Highlights
High-extract ingredients
Potent sterodial saponins
Max your testosterone
Power & strength
Through the roof libido
100% Money Back Guarantee
Underground Labs make the worlds best supplements & are so confident you'll be more than satisfied, offer a 100% money back guarantee for any customer who is not. Tried it, not satisfied, don't like it, simply return it. 100% money back. Guaranteed.