Underground Labs Tribulus uses premium bulgarian tribulus in serious amounts to boost leutimising hormone production, increase free testosterone levels & seriously jack your libido. Looking for a Tribulus that really works, one that contains a high level of active ingredients, that increases libido & really does deliver on it's promise. Then Underground Labs Tribulus is for you.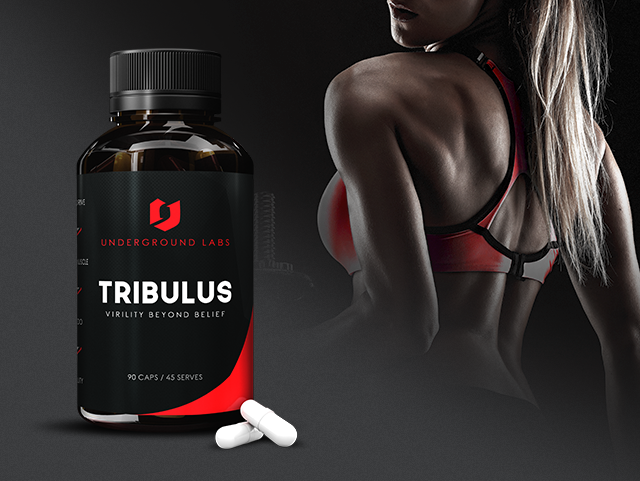 Product Highlights
World class bulgarian tribulus – 55/1 Extract 22750mg per serve
Biopeperine added to increase effectiveness
Boost free testosterone levels & libido
Real results real fast
Convenient & handy capsule form
100% Money Back Guarantee
Underground Labs make the worlds best supplements & are so confident you'll be more than satisfied, offer a 100% money back guarantee for any customer who is not. Tried it, not satisfied, don't like it, simply return it. 100% money back. Guaranteed.