https://www.mrsupplement.com.au/underground-labs-ala?variation=14552
Underground Labs ALA (45 Caps / 45 Serves)
Underground Labs
Supplements > Health > Superfoods & Greens
https://cdn.mrsupplement.com.au/resources/imgs/products/underground-labs-ala.1621398554800.png
http://schema.org/NewCondition
http://schema.org/InStock
AUD
https://www.mrsupplement.com.au/underground-labs-ala?variation=14552
29.95
AUD
https://www.mrsupplement.com.au/underground-labs-ala?variation=14884
Underground Labs ALA (90 Caps / 90 Serves)
Underground Labs
Supplements > Health > Superfoods & Greens
https://cdn.mrsupplement.com.au/resources/imgs/products/underground-labs-ala.1621398554800.png
http://schema.org/NewCondition
http://schema.org/InStock
AUD
https://www.mrsupplement.com.au/underground-labs-ala?variation=14884
49.95
AUD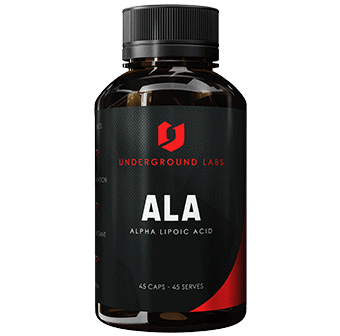 ALA
Alpha Lipoic Acid Capsules, 300mg per Serve
Contains Alpha Lipoic Acid (ALA)
A component found in certain foods
Often included in dietary supplements
Sourced from quality ingredients
In Stock

(1)
Write a review
Product
Q&A's
Reviews
Add To Cart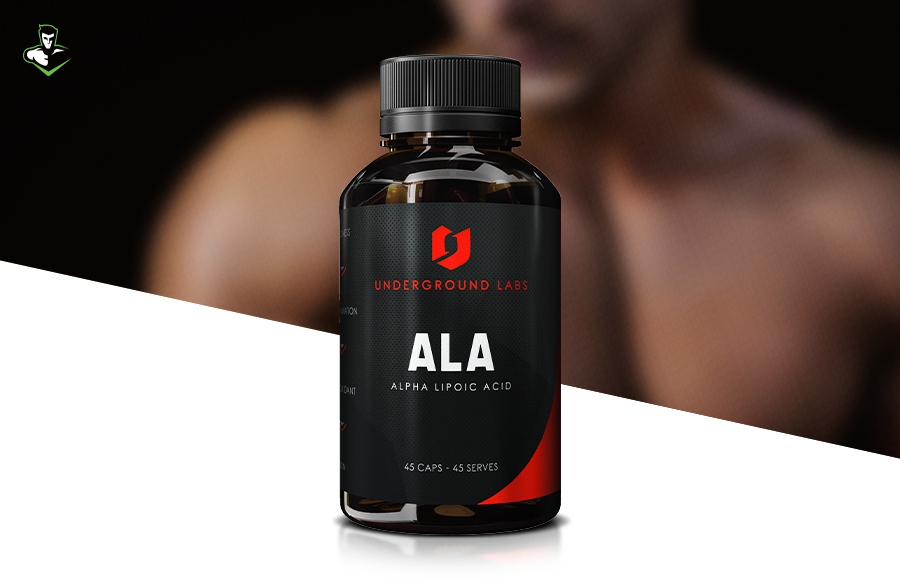 Alpha Lipoic Acid (ALA) is an organic compound that is found naturally within the mitochondria of cells and in certain foods. At Underground Labs, the focus is on delivering top-quality supplements, & this starts with the raw ingredients. Years of experience in supplement design, formulation, & manufacturing have equipped Underground Labs with the knowledge to produce the best supplements.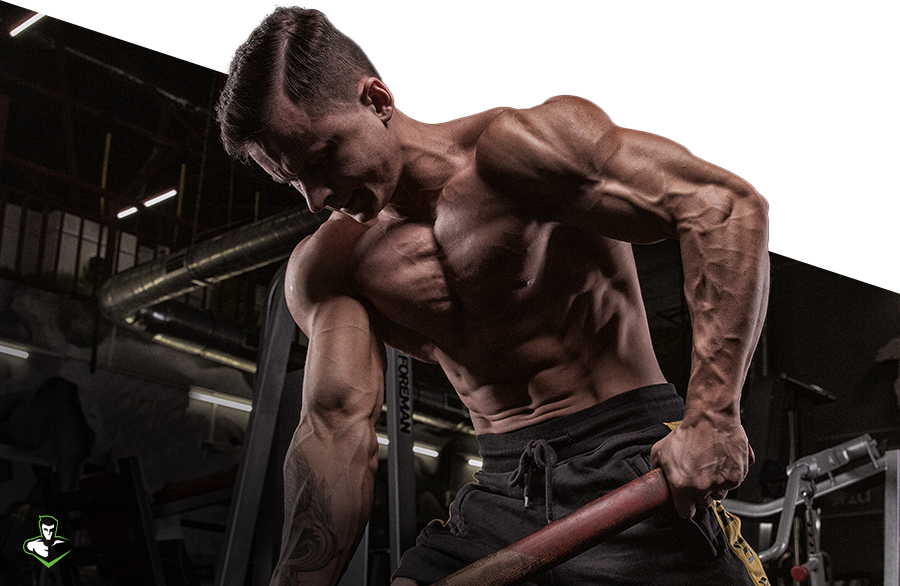 More Information About Underground Labs
Underground Labs begins with raw ingredients known for their premium quality. While some companies might opt for cheaper alternatives, Underground Labs believes in investing in top-tier ingredients. By understanding the synergistic relationships between different ingredients & optimising their ratios, Underground Labs ensures the highest efficacy in each product.
100% Money-Back Underground Labs ALA Guarantee
Underground Labs make the world's best supplements & is so confident you'll be more than satisfied, offer a 100% money-back guarantee for any customer who is not. Tried it, not satisfied, don't like it, simply return it. 100% money back. Guaranteed.
Q&A's
Ask a question about
Underground Labs ALA
What is the primary ingredient in Underground Labs Alpha Lipoic Acid Capsules?




The primary ingredient is Alpha Lipoic Acid (ALA).

What is the best dose to take of Underground Labs ALA?




Always foillow the manufacturers label directions. For Underground Labs ALA the recommended dose is 1 capsule (300mg) daily.

How many capsules are in each bottle?




Each bottle contains 45 servings, with one capsule per serving.

Are there any additional ingredients in Underground Labs ALA capsules?




Yes, apart from Alpha Lipoic Acid, the capsules also contain Black Pepper (95% Biopreine). This is included to optimise Underground Labs ALA.

Is there a return policy for Underground Labs ALA capsules?




Yes, Underground Labs offers a 100% money-back guarantee for any customer who is not satisfied with the product. If you're not happy with your purchase, you can return it for a full refund.
Reviews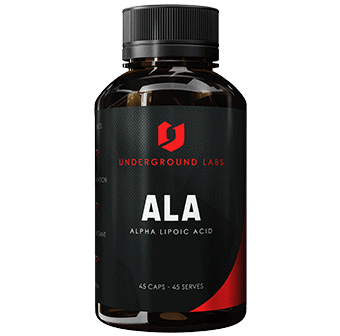 Excellent

Based on reviews collected by
&
Write a review

Underground Labs ALA
Underground Labs ALA
Underground Labs ALA
90 Caps / 90 Serves
Very good
Collected via Trustpilot
Next Page
Contact Us