https://www.mrsupplement.com.au/muscletech-creactor?variation=16100
MuscleTech Cell-Tech Creactor (230g / 120 Serves Blue Raspberry)
MuscleTech
Supplements > Creatine > Creatine HCL
https://cdn.mrsupplement.com.au/resources/imgs/products/muscletech-creactor.1684274948139.png
http://schema.org/NewCondition
http://schema.org/OutOfStock
AUD
https://www.mrsupplement.com.au/muscletech-creactor?variation=16100
47.95
AUD
https://www.mrsupplement.com.au/muscletech-creactor?variation=15678
MuscleTech Cell-Tech Creactor (230g / 120 Serves Fruit Punch)
MuscleTech
Supplements > Creatine > Creatine HCL
https://cdn.mrsupplement.com.au/resources/imgs/products/muscletech-creactor.1684274948139.png
http://schema.org/NewCondition
http://schema.org/InStock
AUD
https://www.mrsupplement.com.au/muscletech-creactor?variation=15678
47.95
AUD
https://www.mrsupplement.com.au/muscletech-creactor?variation=10376
MuscleTech Cell-Tech Creactor (230g / 120 Serves Natural)
MuscleTech
Supplements > Creatine > Creatine HCL
https://cdn.mrsupplement.com.au/resources/imgs/products/muscletech-creactor.1684274948139.png
http://schema.org/NewCondition
http://schema.org/InStock
AUD
https://www.mrsupplement.com.au/muscletech-creactor?variation=10376
47.95
AUD
https://www.mrsupplement.com.au/muscletech-creactor?variation=16017
MuscleTech Cell-Tech Creactor (230g / 120 Serves Tropical Citrus Punch)
MuscleTech
Supplements > Creatine > Creatine HCL
https://cdn.mrsupplement.com.au/resources/imgs/products/muscletech-creactor.1684274948139.png
http://schema.org/NewCondition
http://schema.org/InStock
AUD
https://www.mrsupplement.com.au/muscletech-creactor?variation=16017
47.95
AUD

Cell-Tech Creactor
Max Potency Creatine for Size, Strength & Recovery
750mg Purest Free-Acid Creatine
Boost in Anaerobic Energy
Promote Strength & Recovery
Build Muscle Mass
In Stock

(3)
Write a review
Product
Q&A's
Reviews
Add To Cart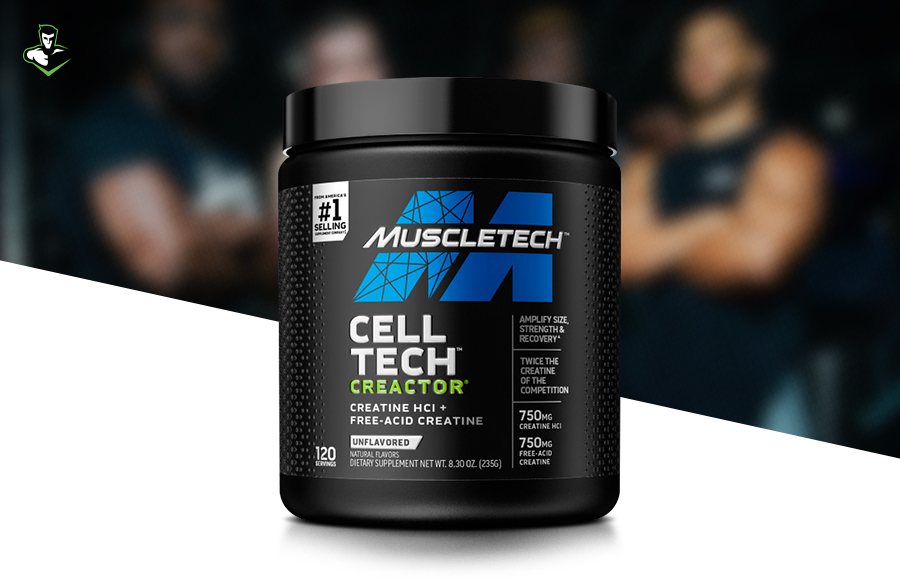 MuscleTech Creactor is a scientifically advanced creatine that delivers a potent, micro-dose of creatine. Each serving delivers 750mg of 100% ultra-pure, laboratory-tested creatine hydrochloride (creatine HCl). Plus 750mg of free-acid creatine – the purest form of creatine, free of acids and salts. This powerful never-before-seen ratio of creatine molecules delivers an enhanced creatine experience!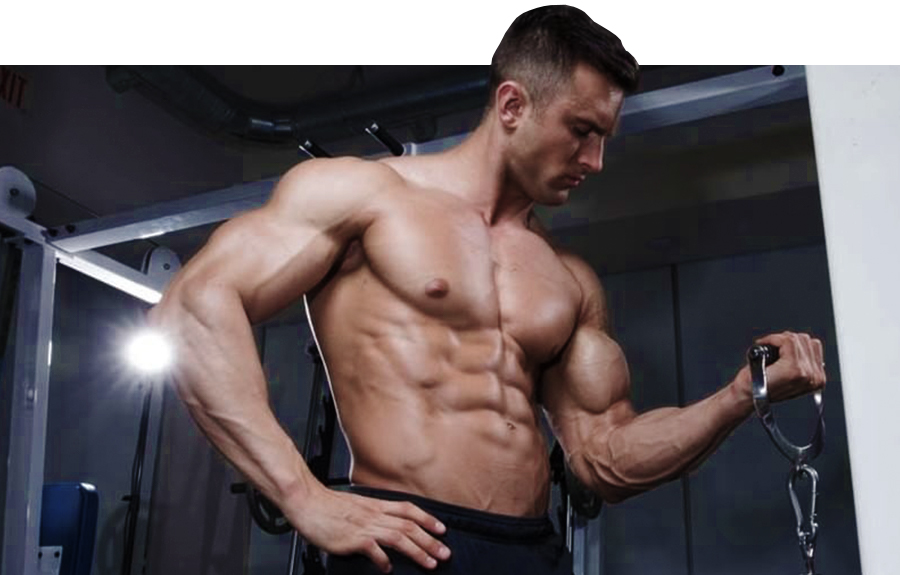 Benefits of Creactor
Creactor rapidly enhances your muscle cells' ability to regenerate adenosine triphosphate (ATP). ATP is your primary source of anaerobic energy, so you can recover faster between sets. During high intensity training, ATP from muscle stores is utilized first. Once this store has been diminished, you need to start generating your own ATP.
At high exercise intensities, this ATP production occurs with the breakdown of phosphocreatine in your muscles. As we only have a set amount of creatine in our muscles, this method of ATP production runs out rather fast too – and results in fatigue and eventually muscle failure.
That's where Creactor comes into play. The powerful creatine molecules in Creactor are changed into a molecule called phosphocreatine which serves as a storage reservoir for regenerating ATP.
With higher ATP levels, you'll be able to train harder and recover faster and that means bigger and stronger gains!
Q&A's
Ask a question about
MuscleTech Cell-Tech Creactor
Reviews

Great

Based on reviews collected by
&
Write a review

MuscleTech Cell-Tech Creactor
MuscleTech Cell-Tech Creactor
MuscleTech Cell-Tech Creactor
230g / 120 Serves Natural
This stuff is so hard to find. I highly recommend changing from monohydrate to hcl, as the difference is amazing. When I use to take mono, I was constantly feeling dehydrated, but urinating every 20 minutes, up all hours of the night with dry mouth, and needing to use the bathroom again and again. Also bloating was a massive problem. I don't get any of those side effects with hcl. Also you don't need to cycle hcl. You can just take it year round. I also noticed that the drop off in muscle mass is a lot slower when I take an extended time off from the gym, when I continue to take this.
Collected via Trustpilot
MuscleTech Cell-Tech Creactor
MuscleTech Cell-Tech Creactor
MuscleTech Cell-Tech Creactor
Great product does what it supposed to do
Collected via Trustpilot
MuscleTech Cell-Tech Creactor
MuscleTech Cell-Tech Creactor
MuscleTech Cell-Tech Creactor
230g / 120 Serves Natural
Mixes well, tastes nice. Makes drinking creatine a bit nicer
Collected via Trustpilot
Next Page
Contact Us