https://www.mrsupplement.com.au/muscle-nation-100-natural-plant-based-protein?variation=13787
Muscle Nation 100% Natural Plant Based Protein (560g / 16 serves Banana Nut Muffin)
Muscle Nation
Supplements > Protein Powders > Plant Protein
https://cdn.mrsupplement.com.au/resources/imgs/products/muscle-nation-100-natural-plant-based-protein.1594615478586.png
http://schema.org/NewCondition
http://schema.org/OutOfStock
AUD
https://www.mrsupplement.com.au/muscle-nation-100-natural-plant-based-protein?variation=13787
37.95
AUD
https://www.mrsupplement.com.au/muscle-nation-100-natural-plant-based-protein?variation=13791
Muscle Nation 100% Natural Plant Based Protein (560g / 16 serves Choc Mint Ice Cream)
Muscle Nation
Supplements > Protein Powders > Plant Protein
https://cdn.mrsupplement.com.au/resources/imgs/products/muscle-nation-100-natural-plant-based-protein.1594615478586.png
http://schema.org/NewCondition
http://schema.org/OutOfStock
AUD
https://www.mrsupplement.com.au/muscle-nation-100-natural-plant-based-protein?variation=13791
37.95
AUD
https://www.mrsupplement.com.au/muscle-nation-100-natural-plant-based-protein?variation=13786
Muscle Nation 100% Natural Plant Based Protein (560g / 16 serves Choc Peanut Butter Cup)
Muscle Nation
Supplements > Protein Powders > Plant Protein
https://cdn.mrsupplement.com.au/resources/imgs/products/muscle-nation-100-natural-plant-based-protein.1594615478586.png
http://schema.org/NewCondition
http://schema.org/OutOfStock
AUD
https://www.mrsupplement.com.au/muscle-nation-100-natural-plant-based-protein?variation=13786
37.95
AUD
https://www.mrsupplement.com.au/muscle-nation-100-natural-plant-based-protein?variation=13788
Muscle Nation 100% Natural Plant Based Protein (560g / 16 serves Chocolate)
Muscle Nation
Supplements > Protein Powders > Plant Protein
https://cdn.mrsupplement.com.au/resources/imgs/products/muscle-nation-100-natural-plant-based-protein.1594615478586.png
http://schema.org/NewCondition
http://schema.org/OutOfStock
AUD
https://www.mrsupplement.com.au/muscle-nation-100-natural-plant-based-protein?variation=13788
37.95
AUD
https://www.mrsupplement.com.au/muscle-nation-100-natural-plant-based-protein?variation=13793
Muscle Nation 100% Natural Plant Based Protein (560g / 16 serves Cinnamon Scroll)
Muscle Nation
Supplements > Protein Powders > Plant Protein
https://cdn.mrsupplement.com.au/resources/imgs/products/muscle-nation-100-natural-plant-based-protein.1594615478586.png
http://schema.org/NewCondition
http://schema.org/OutOfStock
AUD
https://www.mrsupplement.com.au/muscle-nation-100-natural-plant-based-protein?variation=13793
37.95
AUD
https://www.mrsupplement.com.au/muscle-nation-100-natural-plant-based-protein?variation=13792
Muscle Nation 100% Natural Plant Based Protein (560g / 16 serves Mocha)
Muscle Nation
Supplements > Protein Powders > Plant Protein
https://cdn.mrsupplement.com.au/resources/imgs/products/muscle-nation-100-natural-plant-based-protein.1594615478586.png
http://schema.org/NewCondition
http://schema.org/OutOfStock
AUD
https://www.mrsupplement.com.au/muscle-nation-100-natural-plant-based-protein?variation=13792
37.95
AUD
https://www.mrsupplement.com.au/muscle-nation-100-natural-plant-based-protein?variation=13789
Muscle Nation 100% Natural Plant Based Protein (560g / 16 serves Peanut Butter)
Muscle Nation
Supplements > Protein Powders > Plant Protein
https://cdn.mrsupplement.com.au/resources/imgs/products/muscle-nation-100-natural-plant-based-protein.1594615478586.png
http://schema.org/NewCondition
http://schema.org/OutOfStock
AUD
https://www.mrsupplement.com.au/muscle-nation-100-natural-plant-based-protein?variation=13789
37.95
AUD
https://www.mrsupplement.com.au/muscle-nation-100-natural-plant-based-protein?variation=13790
Muscle Nation 100% Natural Plant Based Protein (560g / 16 serves Strawberry Sundae)
Muscle Nation
Supplements > Protein Powders > Plant Protein
https://cdn.mrsupplement.com.au/resources/imgs/products/muscle-nation-100-natural-plant-based-protein.1594615478586.png
http://schema.org/NewCondition
http://schema.org/OutOfStock
AUD
https://www.mrsupplement.com.au/muscle-nation-100-natural-plant-based-protein?variation=13790
37.95
AUD
All Natural Plant Protein
Great Tasting Plant Protein
20g of High Quality Protein
Focus On Improved Gut Health
Vegan Friendly
Gluten, Dairy & Lactose Free

(0)
Write a review
Product
Q&A's
Reviews
Add To Cart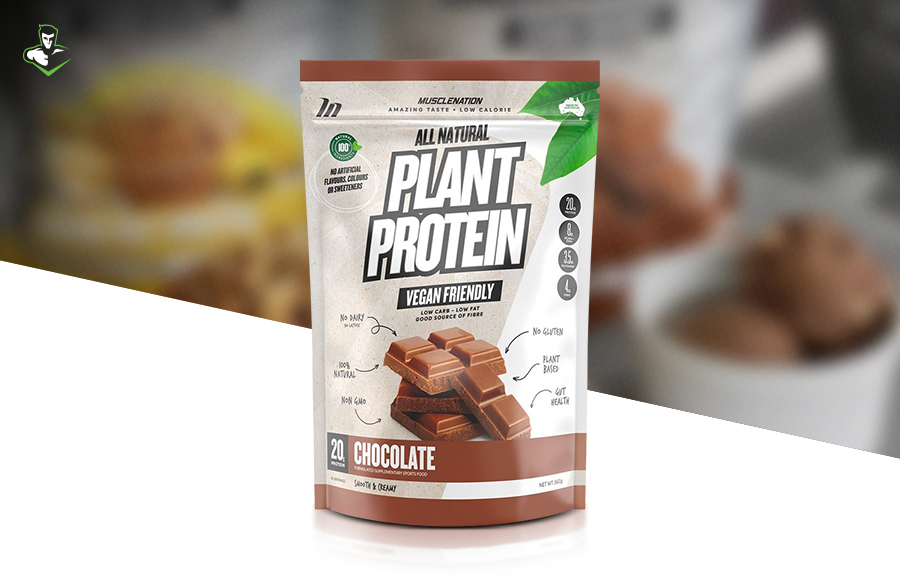 Perfect in the morning or as a snack anytime to keep you full, satisfied and reduce cravings.

Each serve is packed with 20g of protein and full of vitamins, minerals and antioxidants from a high quality roasted peanut protein.

They have embraced gut health ingredients which make this Plant Protein free from gluten, dairy (no lactose) and anything artificial. High in fibre to make you feel fuller for longer and improve digestive health.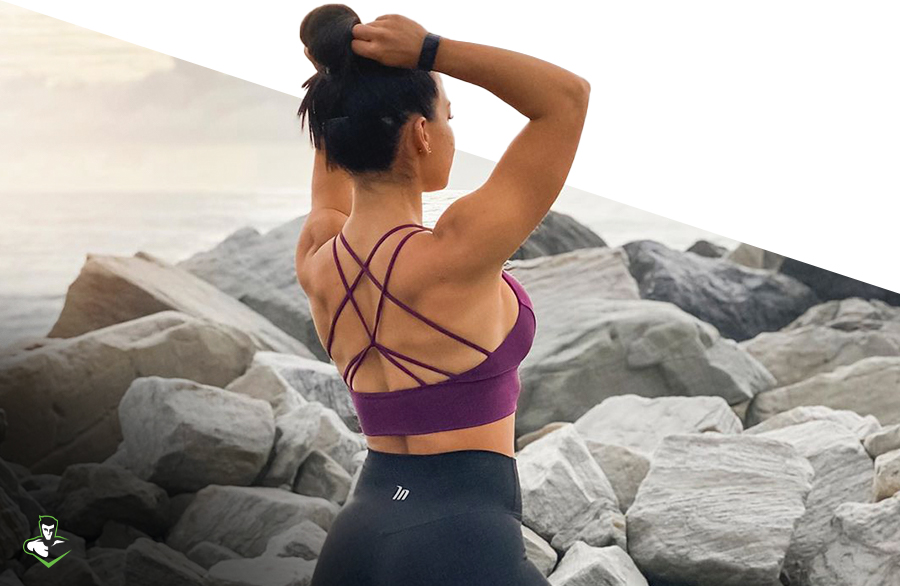 Q&A's
Ask a question about
Muscle Nation 100% Natural Plant Based Protein
Reviews

Based on reviews collected by
&
Write a review

Contact Us