https://www.mrsupplement.com.au/muscle-nation-100-natural-daily-greens?variation=13780
Muscle Nation 100% Natural Daily Greens (150g / 30 serves Lemon Lime)
Muscle Nation
Supplements > Health > Superfoods & Greens
https://cdn.mrsupplement.com.au/resources/imgs/products/muscle-nation-100-natural-daily-greens.1593555099899.png
http://schema.org/NewCondition
http://schema.org/OutOfStock
AUD
https://www.mrsupplement.com.au/muscle-nation-100-natural-daily-greens?variation=13780
39.95
AUD
https://www.mrsupplement.com.au/muscle-nation-100-natural-daily-greens?variation=13779
Muscle Nation 100% Natural Daily Greens (150g / 30 serves Mixed Berry)
Muscle Nation
Supplements > Health > Superfoods & Greens
https://cdn.mrsupplement.com.au/resources/imgs/products/muscle-nation-100-natural-daily-greens.1593555099899.png
http://schema.org/NewCondition
http://schema.org/OutOfStock
AUD
https://www.mrsupplement.com.au/muscle-nation-100-natural-daily-greens?variation=13779
39.95
AUD

100% Natural Daily Greens
Daily Greens Superfood Formula
Conveniently Get Daily Greens In Take In A Single Drink
Contains Spirulina, Barley, Kale & Celery
Vegan Friendly, Lactose & Gluten Free
Over 20 Vitamins & Minerals Per Scoop

(0)
Write a review
Product
Q&A's
Reviews
Add To Cart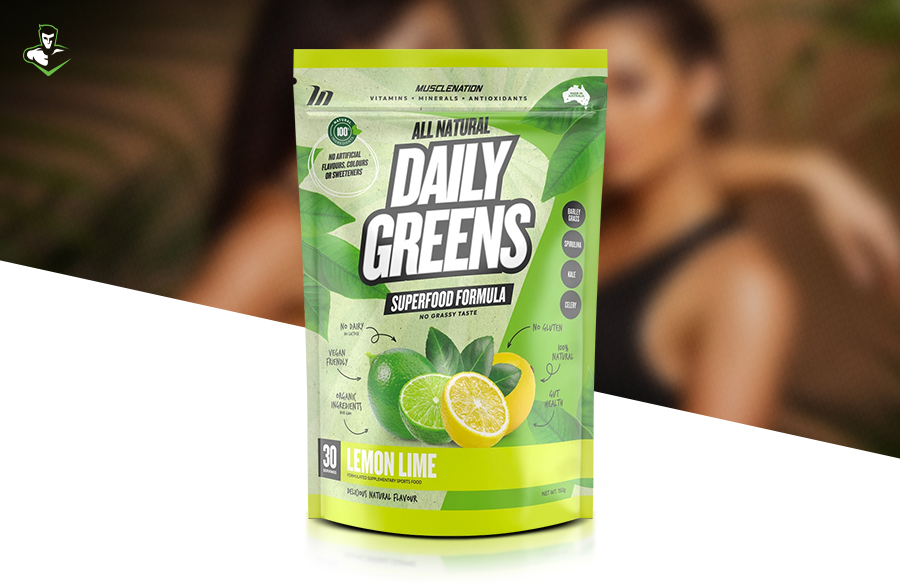 This blend contains a meaningful amount of potent ingredients including four superfoods; Spirulina, Barley Grass, Kale and Celery. Each scoop is packed with over 20 vitamins and minerals to help optimise your daily nutritional intake in a convenient and affordable way.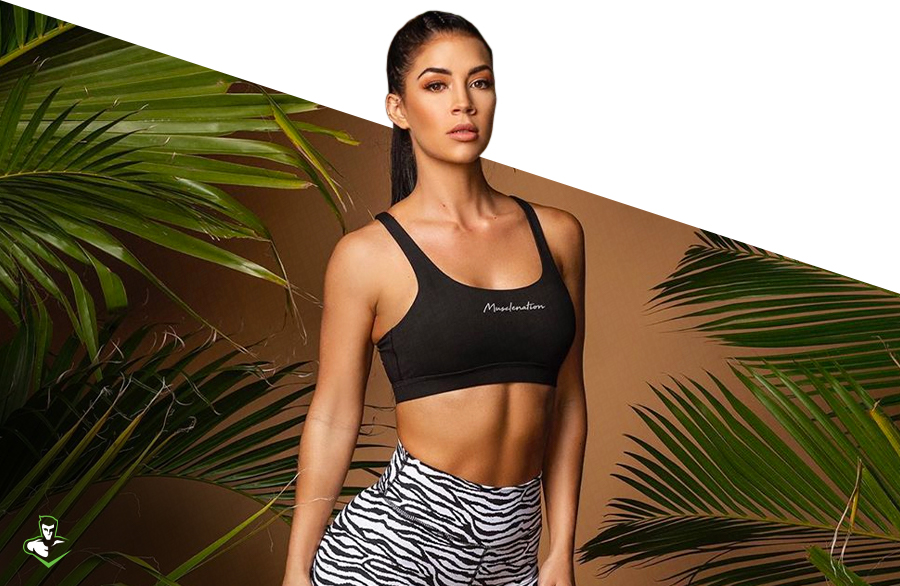 ORGANIC SPIRULINA

Rich in vitamins and minerals, spirulina has antioxidant and anti-inflammatory properties, as well as the ability to help regulate digestion and immunity.

ORGANIC BARLEY GRASS

Naturally restoring the body's acid-alkaline balance, barley grass helps maintain pH level by neutralising acids caused by many processed foods. High in potassium, calcium and magnesium, this ingredient improves digestive health by reducing stomach acidity levels.

ORGANIC KALE

Kale contains a wide range of nutrients, loaded with antioxidants. Antioxidants help the body remove unwanted toxins, as a build up of these toxins can result in health problems like illness and inflammation.

ORGANIC CELERY

A wonderful source of phytonutrients which helps reduce inflammation in digestive tract, cells, blood vessels and organs.
Q&A's
Ask a question about
Muscle Nation 100% Natural Daily Greens
Reviews


Based on reviews collected by
&
Write a review

Contact Us