https://www.mrsupplement.com.au/muscle-nation-destiny?variation=15413
Muscle Nation Destiny (195g / 30 Serves Apple Blackcurrant)
Muscle Nation
Supplements > Fat Loss > Fat Burners
https://cdn.mrsupplement.com.au/resources/imgs/products/muscle-nation-destiny.1630880404345.png
http://schema.org/NewCondition
http://schema.org/InStock
AUD
https://www.mrsupplement.com.au/muscle-nation-destiny?variation=15413
59.95
AUD
https://www.mrsupplement.com.au/muscle-nation-destiny?variation=12757
Muscle Nation Destiny (195g / 30 Serves Green Melon)
Muscle Nation
Supplements > Fat Loss > Fat Burners
https://cdn.mrsupplement.com.au/resources/imgs/products/muscle-nation-destiny.1630880404345.png
http://schema.org/NewCondition
http://schema.org/InStock
AUD
https://www.mrsupplement.com.au/muscle-nation-destiny?variation=12757
59.95
AUD
https://www.mrsupplement.com.au/muscle-nation-destiny?variation=15412
Muscle Nation Destiny (195g / 30 Serves Lemonade Crush)
Muscle Nation
Supplements > Fat Loss > Fat Burners
https://cdn.mrsupplement.com.au/resources/imgs/products/muscle-nation-destiny.1630880404345.png
http://schema.org/NewCondition
http://schema.org/InStock
AUD
https://www.mrsupplement.com.au/muscle-nation-destiny?variation=15412
59.95
AUD
https://www.mrsupplement.com.au/muscle-nation-destiny?variation=15041
Muscle Nation Destiny (195g / 30 Serves Orange Fizz)
Muscle Nation
Supplements > Fat Loss > Fat Burners
https://cdn.mrsupplement.com.au/resources/imgs/products/muscle-nation-destiny.1630880404345.png
http://schema.org/NewCondition
http://schema.org/InStock
AUD
https://www.mrsupplement.com.au/muscle-nation-destiny?variation=15041
59.95
AUD
https://www.mrsupplement.com.au/muscle-nation-destiny?variation=12755
Muscle Nation Destiny (195g / 30 Serves Red Candy Sticks)
Muscle Nation
Supplements > Fat Loss > Fat Burners
https://cdn.mrsupplement.com.au/resources/imgs/products/muscle-nation-destiny.1630880404345.png
http://schema.org/NewCondition
http://schema.org/OutOfStock
AUD
https://www.mrsupplement.com.au/muscle-nation-destiny?variation=12755
59.95
AUD
https://www.mrsupplement.com.au/muscle-nation-destiny?variation=15040
Muscle Nation Destiny (195g / 30 Serves Sour Green Apple)
Muscle Nation
Supplements > Fat Loss > Fat Burners
https://cdn.mrsupplement.com.au/resources/imgs/products/muscle-nation-destiny.1630880404345.png
http://schema.org/NewCondition
http://schema.org/OutOfStock
AUD
https://www.mrsupplement.com.au/muscle-nation-destiny?variation=15040
59.95
AUD
https://www.mrsupplement.com.au/muscle-nation-destiny?variation=12758
Muscle Nation Destiny (195g / 30 Serves Sour Watermelon)
Muscle Nation
Supplements > Fat Loss > Fat Burners
https://cdn.mrsupplement.com.au/resources/imgs/products/muscle-nation-destiny.1630880404345.png
http://schema.org/NewCondition
http://schema.org/InStock
AUD
https://www.mrsupplement.com.au/muscle-nation-destiny?variation=12758
59.95
AUD

Destiny
Weight Loss & Nootropic Fat Burning Powder
Clean Energy, Sharp Mind & Focus
1900mg Nootropics including Alpha GPC per Serving
FDA tested and Manufactured in a cGMP facility
Patented BioPerine® Absorption Enhancer
In Stock

(4)
Write a review
Product
Q&A's
Reviews
Add To Cart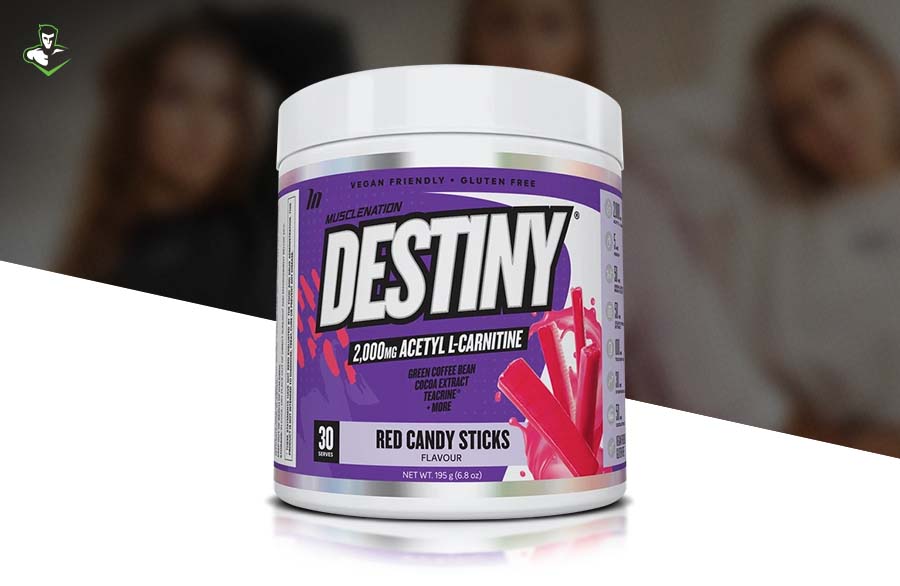 If you know anyone who knows supplements well, Muscle Nation Destiny is a solid fat burner with an excellent ingredient profile. Destiny fat burner has been formulated with passion and high quality! Everything is dosed efficaciously and effectively; no corners were cut; Muscle Nation have brought a world first fat burning formula with a strong synergistic and effective nootropic edge. Destiny specially formulates this with nootropics for alertness, focus and enhanced mental capacity. With consistent mental clarity, feel good up-beat feeling and sharp thinking, you are going to be very focused and happy throughout the day, and during your workouts. Muscle Nation has spent a lot of time and testing was done to find an effective, reliable and synergistic level. No cloudy head, no upset stomach, no dropping in and out of the zone, no crash, all these are side effects of too much of something and not enough of something else.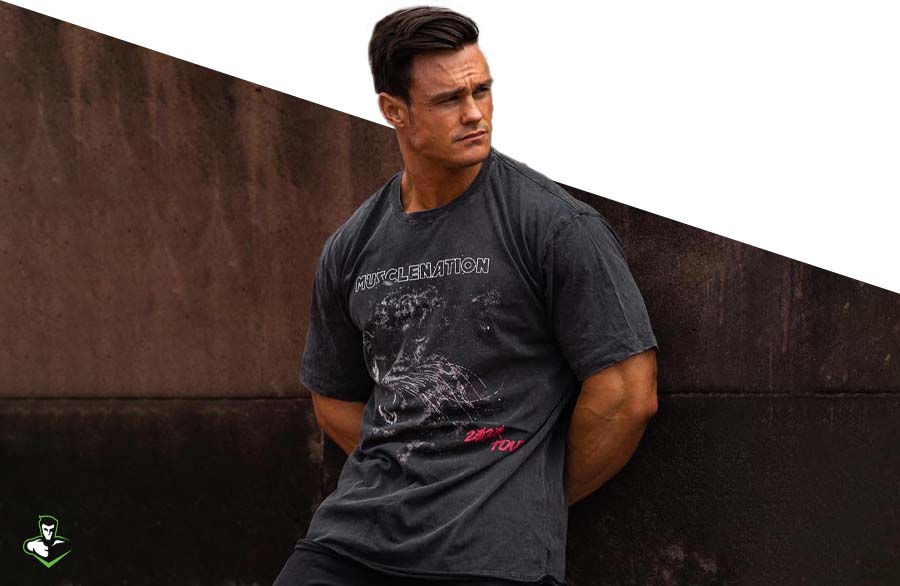 Muscle Nation Destiny is a refreshing new fat burner for you to look forward to and enjoy drinking daily. Destiny fat burner is a very effective and reliable product. All flavours taste fresh and amazing, and to trust Destiny as your go to fat burner.
Q&A's
Ask a question about
Muscle Nation Destiny
Reviews

Excellent

Based on reviews collected by
&
Write a review

Muscle Nation Destiny
Muscle Nation Destiny
Muscle Nation Destiny
195g / 30 Serves Red Candy Sticks
Just bought Destiny today. Only used 1/2 a scoop to see the affects: while working out it hit me and started sweating and powering along on the bike...awesome. Did my workout and gave me more energy than usual. This is a fantastic product with a realistic taste, not to sweet or under dosed. Think I just found my new pre-workout and Fat burner.
Muscle Nation Destiny
Muscle Nation Destiny
Muscle Nation Destiny
195g / 30 Serves Green Melon
Best supplement supplier I have found.
Collected via Trustpilot
Muscle Nation Destiny
Muscle Nation Destiny
Muscle Nation Destiny
195g / 30 Serves Red Candy Sticks
Pretty good stuff
Collected via Trustpilot
Muscle Nation Destiny
Muscle Nation Destiny
Muscle Nation Destiny
195g / 30 Serves Green Melon
Brought this after using oxy shred and x50 thermoshred, this is a different level fat burner at the gym I'm sweating like a bag of cats at a greyhound race, and I'm a focused as a bee to a hive. Great stuff
Next Page
Contact Us