https://www.mrsupplement.com.au/muscle-nation-legacy?variation=16218
Muscle Nation Legacy (465g / 30 Serves Creaming Soda)
Muscle Nation's Legacy is the ultimate pre workout that will get you fired up. It contains all the elements to keep you feeling strong and pumped without feeling the 
Muscle Nation
Supplements > Pre Workout > Pre Workout
https://cdn.mrsupplement.com.au/resources/imgs/products/muscle-nation-legacy.1636407481830.png
http://schema.org/NewCondition
http://schema.org/OutOfStock
AUD
https://www.mrsupplement.com.au/muscle-nation-legacy?variation=16218
69.95
AUD
https://www.mrsupplement.com.au/muscle-nation-legacy?variation=12764
Muscle Nation Legacy (465g / 30 Serves Green Melon)
Muscle Nation's Legacy is the ultimate pre workout that will get you fired up. It contains all the elements to keep you feeling strong and pumped without feeling the 
Muscle Nation
Supplements > Pre Workout > Pre Workout
https://cdn.mrsupplement.com.au/resources/imgs/products/muscle-nation-legacy.1636407481830.png
http://schema.org/NewCondition
http://schema.org/OutOfStock
AUD
https://www.mrsupplement.com.au/muscle-nation-legacy?variation=12764
69.95
AUD
https://www.mrsupplement.com.au/muscle-nation-legacy?variation=16219
Muscle Nation Legacy (465g / 30 Serves Lemonade Crush)
Muscle Nation's Legacy is the ultimate pre workout that will get you fired up. It contains all the elements to keep you feeling strong and pumped without feeling the 
Muscle Nation
Supplements > Pre Workout > Pre Workout
https://cdn.mrsupplement.com.au/resources/imgs/products/muscle-nation-legacy.1636407481830.png
http://schema.org/NewCondition
http://schema.org/OutOfStock
AUD
https://www.mrsupplement.com.au/muscle-nation-legacy?variation=16219
69.95
AUD
https://www.mrsupplement.com.au/muscle-nation-legacy?variation=12761
Muscle Nation Legacy (465g / 30 Serves Orange Fizz)
Muscle Nation's Legacy is the ultimate pre workout that will get you fired up. It contains all the elements to keep you feeling strong and pumped without feeling the 
Muscle Nation
Supplements > Pre Workout > Pre Workout
https://cdn.mrsupplement.com.au/resources/imgs/products/muscle-nation-legacy.1636407481830.png
http://schema.org/NewCondition
http://schema.org/OutOfStock
AUD
https://www.mrsupplement.com.au/muscle-nation-legacy?variation=12761
69.95
AUD
https://www.mrsupplement.com.au/muscle-nation-legacy?variation=15138
Muscle Nation Legacy (465g / 30 Serves Red Candy Sticks)
Muscle Nation's Legacy is the ultimate pre workout that will get you fired up. It contains all the elements to keep you feeling strong and pumped without feeling the 
Muscle Nation
Supplements > Pre Workout > Pre Workout
https://cdn.mrsupplement.com.au/resources/imgs/products/muscle-nation-legacy.1636407481830.png
http://schema.org/NewCondition
http://schema.org/OutOfStock
AUD
https://www.mrsupplement.com.au/muscle-nation-legacy?variation=15138
69.95
AUD
https://www.mrsupplement.com.au/muscle-nation-legacy?variation=12762
Muscle Nation Legacy (465g / 30 Serves Sour Green Apple)
Muscle Nation's Legacy is the ultimate pre workout that will get you fired up. It contains all the elements to keep you feeling strong and pumped without feeling the 
Muscle Nation
Supplements > Pre Workout > Pre Workout
https://cdn.mrsupplement.com.au/resources/imgs/products/muscle-nation-legacy.1636407481830.png
http://schema.org/NewCondition
http://schema.org/OutOfStock
AUD
https://www.mrsupplement.com.au/muscle-nation-legacy?variation=12762
69.95
AUD
https://www.mrsupplement.com.au/muscle-nation-legacy?variation=12763
Muscle Nation Legacy (465g / 30 Serves Sour Watermelon)
Muscle Nation's Legacy is the ultimate pre workout that will get you fired up. It contains all the elements to keep you feeling strong and pumped without feeling the 
Muscle Nation
Supplements > Pre Workout > Pre Workout
https://cdn.mrsupplement.com.au/resources/imgs/products/muscle-nation-legacy.1636407481830.png
http://schema.org/NewCondition
http://schema.org/InStock
AUD
https://www.mrsupplement.com.au/muscle-nation-legacy?variation=12763
69.95
AUD
Legacy
Intense Energy & Nootropic Pre Formula
Clean Energy, Pump & Focus
Smart Stimulants for Crash Free Energy
Adrenal Support
Enhance Focus & Concentration
In Stock

(1)
Write a review
Product
Q&A's
Reviews
Add To Cart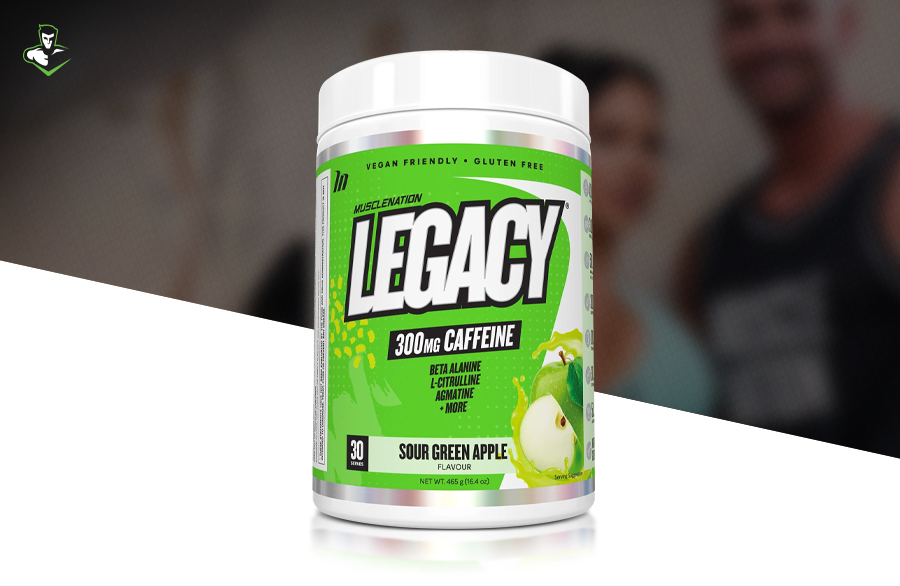 Introduction
Muscle Nation Legacy is back and seemingly better than before. Times change and products have to change with them and that is exactly what Muscle Nation have done with Legacy. Now less focused on mind-blowing amounts of stimulants (previously 300mg of caffeine each serve) the new formula is more focused on cleaner energy with half the caffeine content as well as a host of adrenal support ingredients like L-Tyrosine and Ashwagandha.
Muscle Nation Legacy Ingredients
Muscle Nation Legacy has been re-formulated to give a cleaner, more sustainable crash-free energy boost with 150mg of caffeine, as well as ingredients such as Ashwagandha to help support healthy adrenal function. They now use Betaine for improved endurance for those longer-lasting workouts.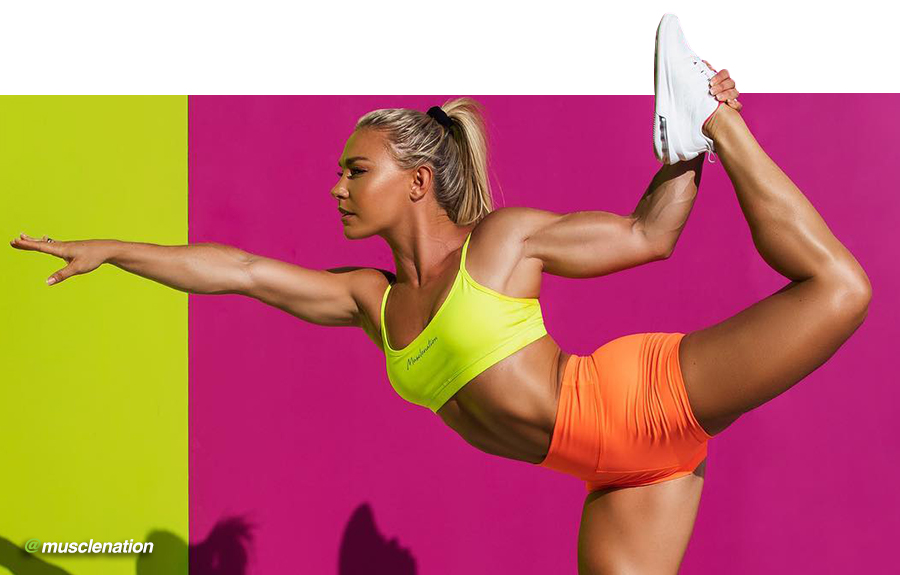 Q&A's
Ask a question about
Muscle Nation Legacy
Reviews
Excellent

Based on reviews collected by
&
Write a review

Muscle Nation Legacy
Muscle Nation Legacy
Muscle Nation Legacy
465g / 30 Serves Green Melon
Great complete pre
Collected via Trustpilot
Next Page
Contact Us