Max's Lab Series BetaPump Black is the most comprehensive and innovative muscle building pre workout available. It was created through countless hours of testing by the best sports scientists and elite athletes in the industry. Beta Pump Black is designed to give mind blowing nitric oxide synthesis for muscle pumps, intense long lasting energy, focus, euphoria, and absolutely no water retention. All this assists with keeping you leaner, harder, and stronger for longer!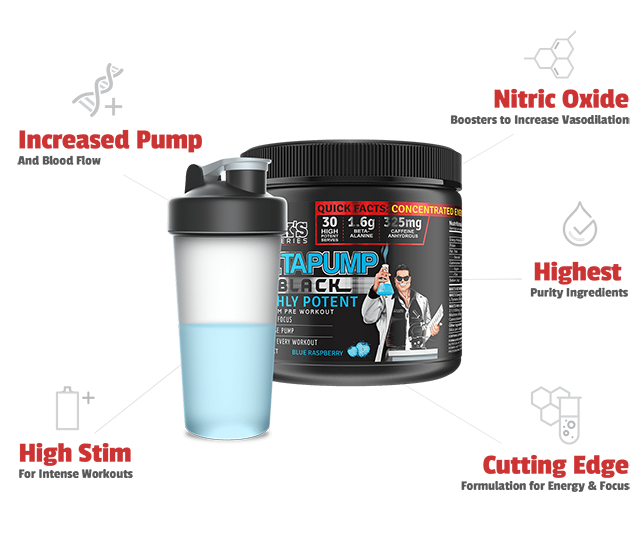 Built from cutting edge ingredients, such as Citrulline, L-Arginine HCL, beta alanine, betaine and a whopping 325mg of caffeine per serve, BetaPump Black helps to boost energy levels, strength and endurance, while providing vein popping vascularity to a whole new level.

For best results, stack Beta Pump with 1 scoop of Max's Creatine X8 and 1 scoop of Max's IntraBoost or Glutamine+.
Product Highlights
Fully transparently labelling
325mg of caffeine/serve for stronger, more intense energy support.
Help improve focus, motivation and attention with tyrosine, choline, tyrosine and betaine
Good hit of pump support ingredients such as citrulline and L-Arginine HCL to help enhance blood flow to the muscles
Support endurance capacity during cardio OR weight training